Trying to think of a unique gift idea that will actually be appreciated rather than something that will likely be stuffed in the back of a cupboard somewhere? With so many of us trying to cut down on unnecessary clutter and over-consumption, why not skip the shopping mall and take advantage of Sydney's thriving creative community and opt for a zero-waste experience gift instead. Not only will your gift be enjoyed and remembered, you'll also be supporting independent local Sydney artists and artisans.
Whether the person you're buying for is an art lover at heart, a fashion fanatic or a die-hard foodie these 10 experience gift ideas include something for everyone.
Botanical Watercolour Workshop
Cost: $75
Location: Edgecliff
This laid-back lesson with accomplished watercolour artist Blair Zhang is all about flower power. Blair will share her secrets to achieving beautiful botanicals, guiding students in a step-by-step demonstration on how to draw a Protea flower (or any other flower of choice.) Students will take home their very own masterpiece, as well as some great new skills.
Jewellery Repair and Upcycle Class
Cost: $50
Location: Rozelle
If you know somebody with a passion for fashion and a love of sustainability, upcycling, or thrifting, this is the experience git for them, especially if they've got a jewellery drawer overflowing with random bits and bobs. Participants bring their own broken, damaged or vintage jewellery and are shown how to give these pieces a new lease of life, converting lacklustre accessories into unique gems. The class is run by renowned designer Christine Smalley, Founder and Creative Director of online bead shop Etelage which has been featured in Better Homes and Gardens magazine. Not only will students take home their revamped jewellery, they'll also be armed with knowledge on how to convert clip-on earrings to pierced, restring necklaces, add extensions to chains, change ear fittings to sterling silver and glue on loose or missing jewels.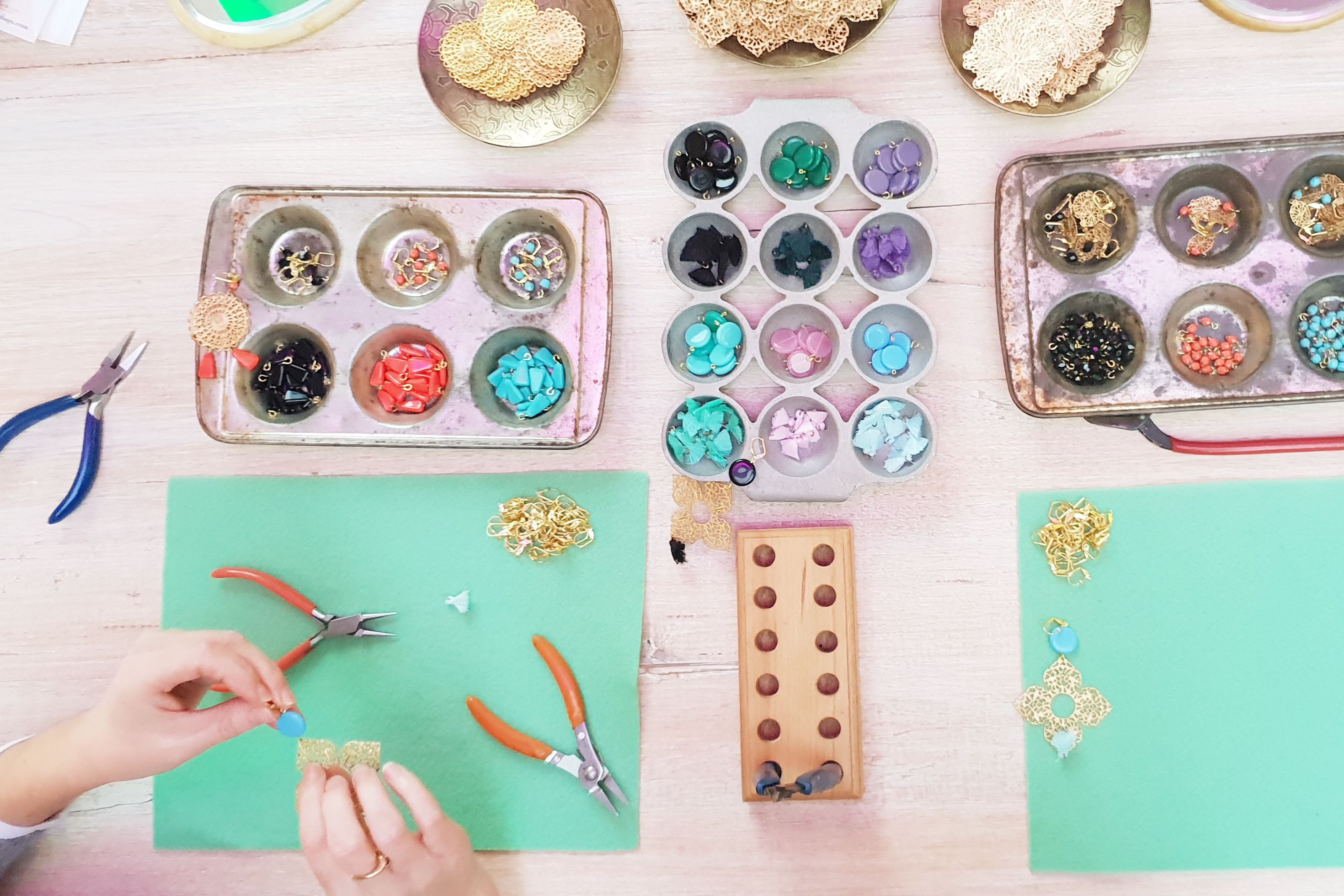 Ikebana Flower Arranging Class
Cost: $80
Location: Glebe
Why buy somebody a bouquet of flowers when you could gift them a behind-the-scenes experience at one of Sydney's most experienced floristry boutiques instead? Design-lovers and creatives will enjoy learning the refined Japanese Ikebana technique of flower arranging which in Japan is one of the three classical arts of refinement. Classes are kept small and intimate and the setting is tranquil and peaceful, allowing students to create elegant simple designs by learning how to combine elements, patterns and textures. And of course, everyone will take home their unique bouquet to enjoy at home.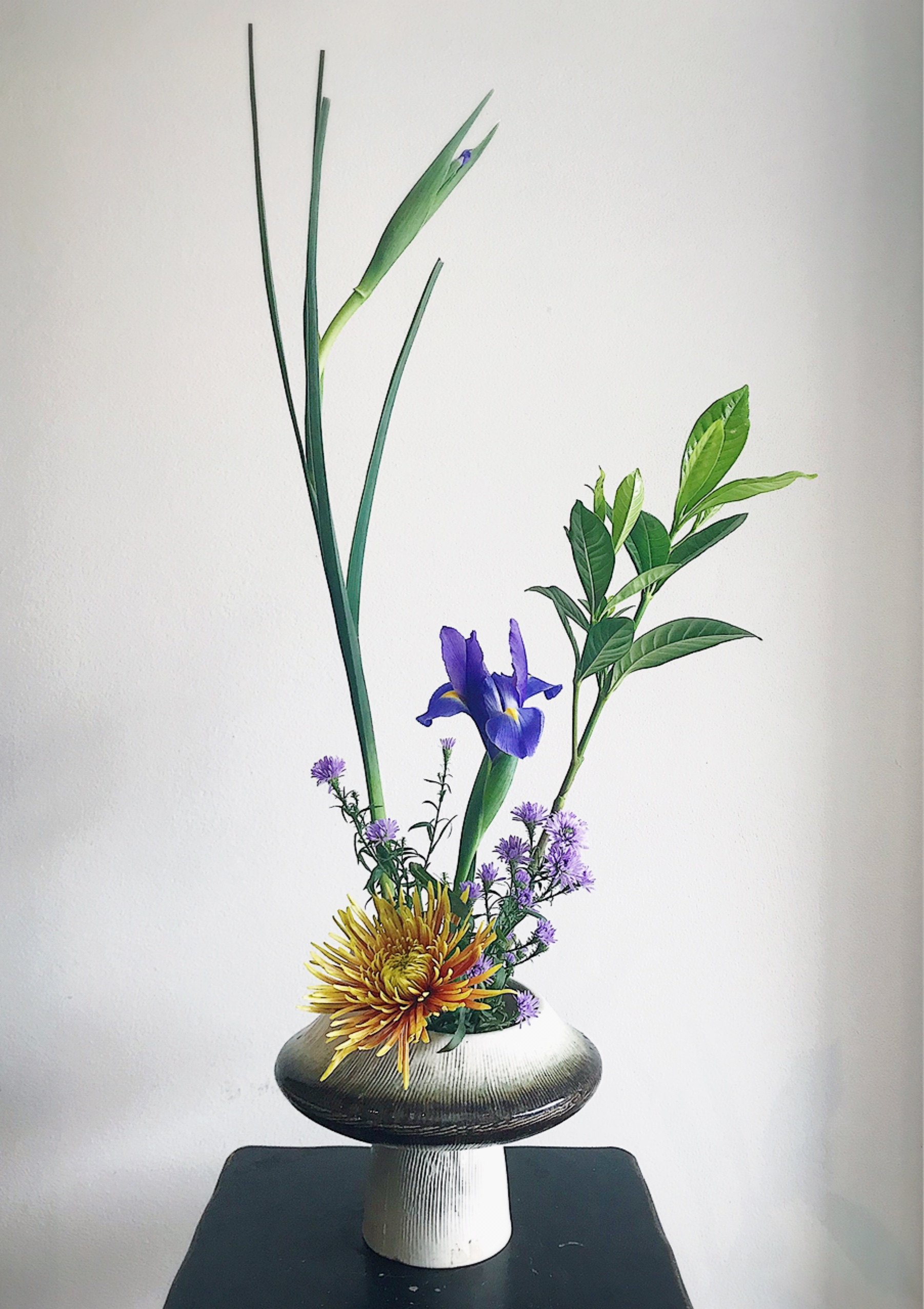 Introduction to Pottery Wheel Class
Cost: $95
Location: Marrickville
The perfect experience gift for couples or two friends, this intimate pottery class is open to a maximum of two people at a time (although students are welcome to fly solo too!) Pottery artist Andrea Madelina walks students through the basics of pottery-making, starting with a demonstration on how to prepare the clay and moving on to using the pottery wheel to create shapes and form. At the end of the class, students hand over their creation to Andrea, choose their glaze and they are able to pick up their finished product (which has been fired and glazed) in three to four weeks – the perfect memento to mark a special occasion.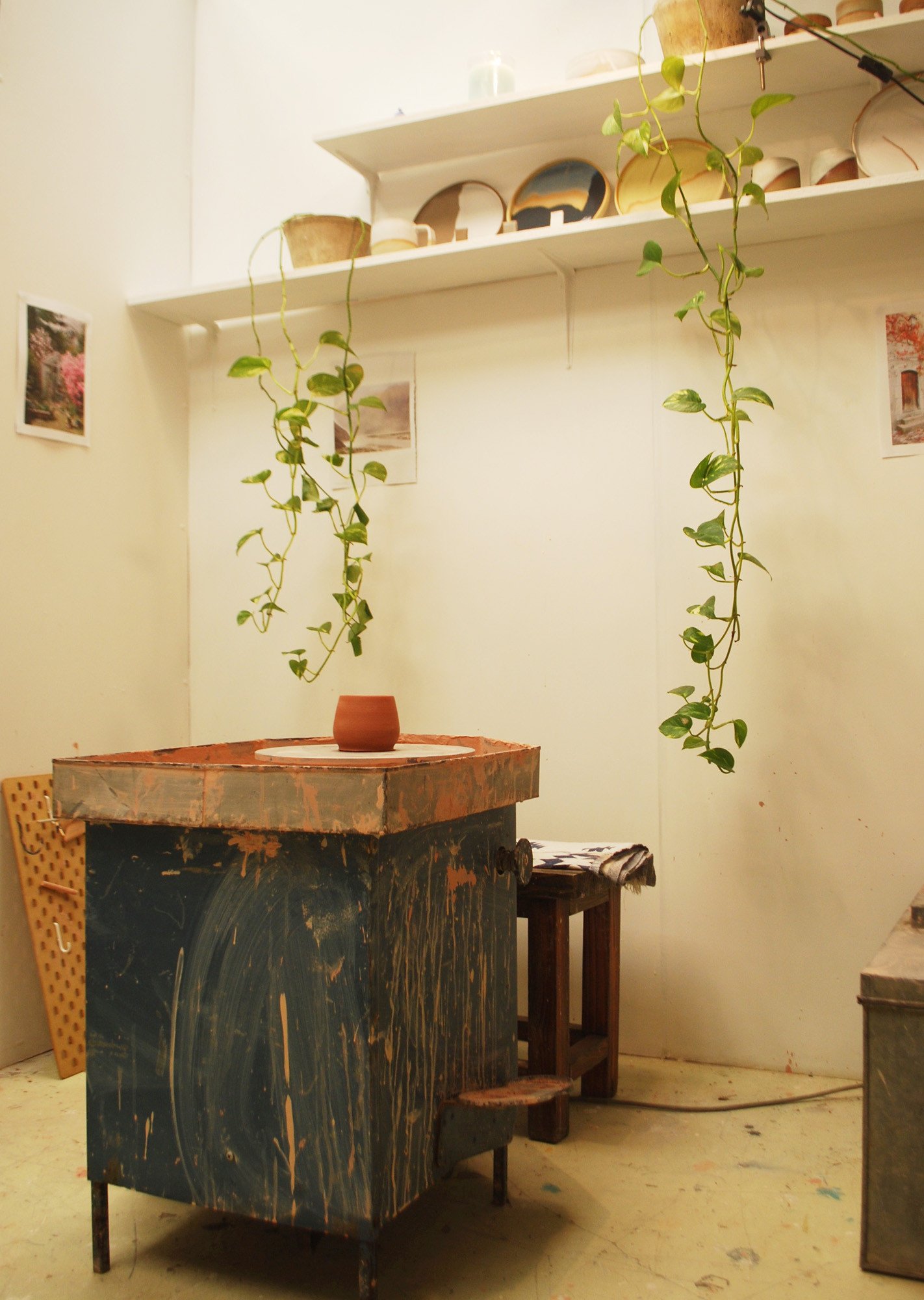 Japanese Embroidery Kogin-zashi Class
Cost: $80
Location: Redfern
Craft-lovers looking to add new skills to their repertoire will be blown away by this lesson in traditional Japanese stitching techniques led by Master Mari Yamada. Despite being over 200 years old, the unique, bright designs of Kogin-zashi create a warm modern boho look that is perfect for home decoration and accessories. Students will learn stitching techniques and take home the small items they've created such as cover button, bookmarks or coasters.
Cost: $40
Location: Redfern
Instead of gifting another gadget or game to the introvert in your life, why not help them get outside, move their body and maybe pick up a new hobby in the process? This 50-minute skateboarding class held in inner-city Sydney will teach anyone, no matter how old they are, all the basics on how to skateboard, plus a few simple tricks to get them hooked on the thrill of the sport. The classes are suitable for absolute beginners.
Cost: $90
Location: Bondi Beach
The must-buy experience gift for the Instagram junkie in your life, this smartphone photography course shows students how to capture stunning social media shots (#nofilter required!) Teacher Scott Gale uses the expertise he learned while shooting for publications like Vogue, Elle and GQ to show amateur photographers how to capture professional shots with only their smartphone. The course covers everything from composition, exposure and lighting to tips on how best to process, upload and share on social media.
Kintsugi Accessory Workshop for Beginners
Cost: From $88
Location: Sydney CBD
Know somebody who can't stand to throw out a broken teacup or vase? This waste-reducing workshop teaches students to make unique jewellery and accessories using the ancient Japanese method of Kintsugi, which involves using pieces of broken pottery. Students will make a pair of earrings and a brooch using materials from ceramics, acryl parts, beach glasses and metal parts. After this course, your lucky gift recipient will be able to make their own jewellery in the future using broken ceramics, shells or glass from the beach, or even broken pieces of jewellery joined together.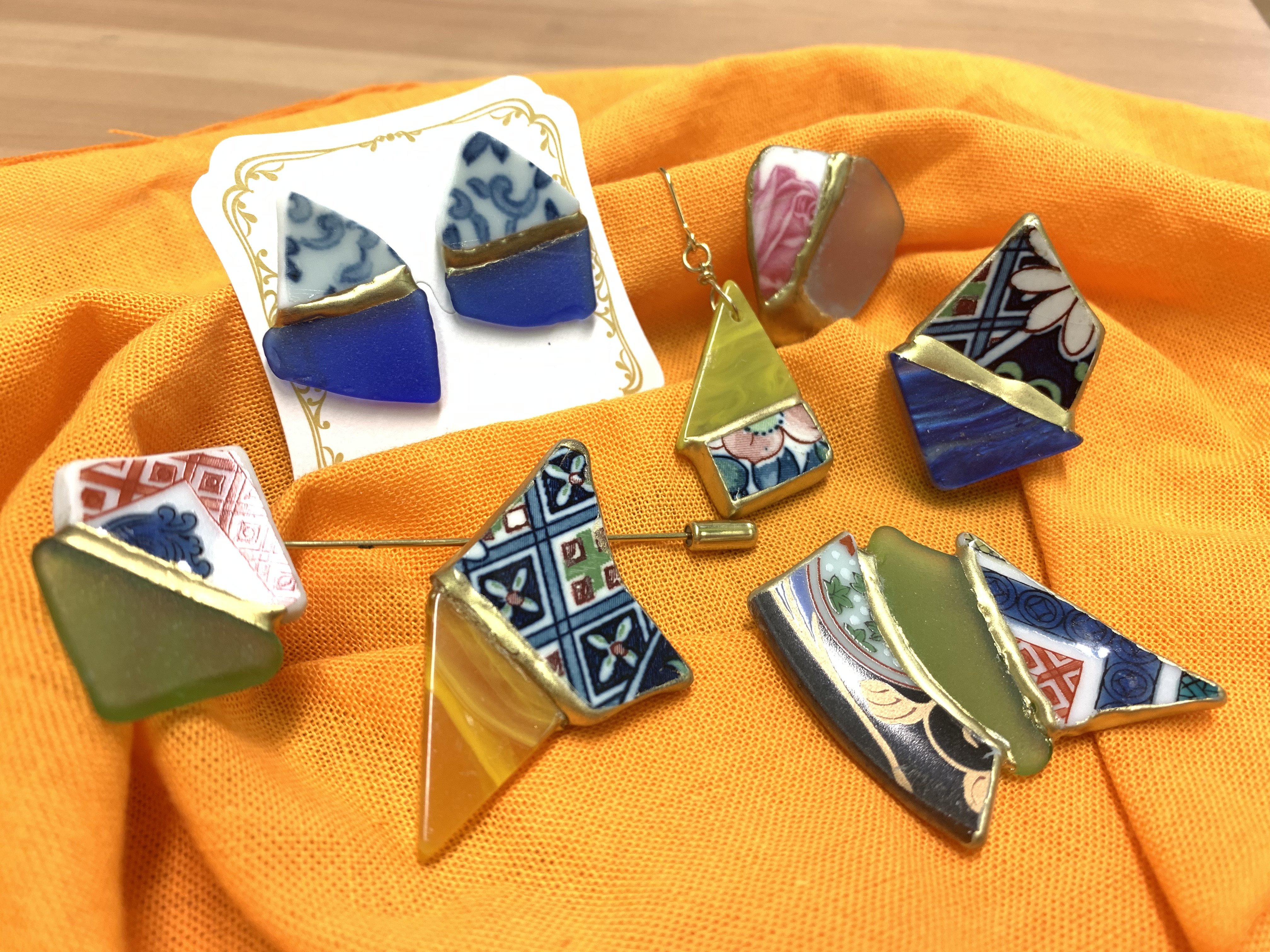 Tea and Chocolate Pairing Workshop
Cost: $50
Location: Balmain
What could be more soothing for the soul than a cup of tea? A cup of tea expertly paired with a piece of chocolate (because it's a well-known fact that chocolate makes everything better). This tea and chocolate pairing workshop is the perfect experience gift for somebody who deserves a bit of comfort and indulgence or anyone who appreciates the art of flavour pairing. Participants will taste white, green, oolongs, black and herbal teas alongside delicious citrusy, fruity, floral nutty and earthly chocolates for an immersive sensory experience.
Cocktail Making Class and Eats: Apertivo Hour
Cost: $69
Location: Circular Quay
The ultimate gift for the extroverted entertainer who wants to elevate their hosting game, this class will transform cocktail lovers into master mixologists. But it's not all work and no play - participants will mix up a Negroni and a Signature cocktail before settling in to enjoy the spoils of their hard work alongside a selection of antipasto.
Suggested workshops in Sydney