Racking your brain for romantic date night ideas? Think outside the box and head to pottery classes in Brisbane! Perfect for date nights, spend an artsy and fun evening with your loved one making quirky DIY ceramics. These pottery classes are the best way to celebrate special occasions with your partner, keep the romance alive and have a drink (or two) along the way!
Whether you have tried pottery before or not, a date night pottery class could be the ideal place to get started! Create new memories as you sit side by side and learn how to make pottery from scratch. The best part? You can make gorgeous DIY home decor to brighten up your home and personalise your living space.
So for your next date night, consider pottery classes in Brisbane and make your lover feel extra spoilt.
1. Pottery helps to keep the romance alive
There's something sensual about pottery. The intimacy of working closely with clay and becoming one, really is an experience like no other. So, for your next date night in Brisbane why not head to the pottery studio with your other half and ignite the spark back into your relationship.
Date nights don't have to be the same every week or month but can actually involve fun and creative Brisbane activities. These one-of-a-kind experiences will allow you to spend quality time with each other and make it ultra memorable.
Be Patrick Swayze and Demi Moore and live out your Ghost dreams in these fun pottery classes! Put down your phones, don your apron and enjoy each other's company without the distractions. If you're looking for date night ideas, these pottery workshops in Brisbane might just be the ideal option for a romantic night out with your partner!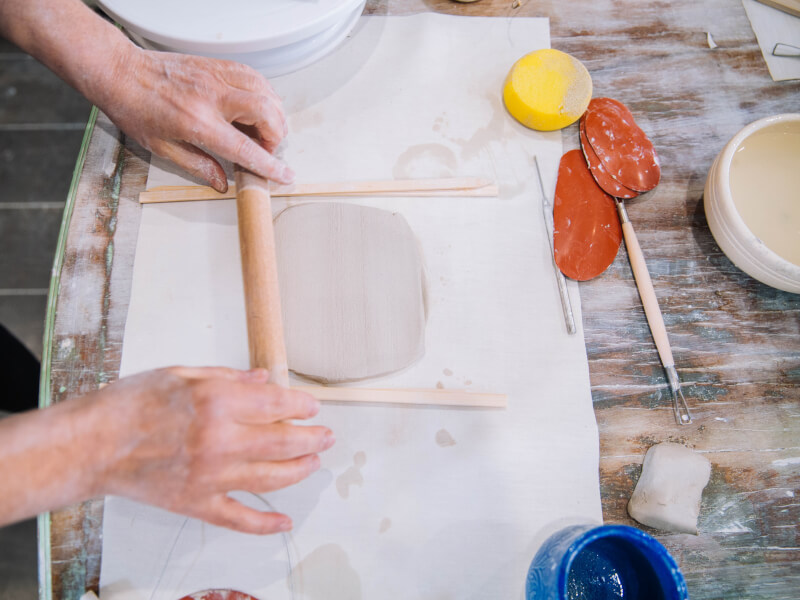 2. Enjoy making pottery for beginners
Whether you're a beginner or have some pottery experience, Brisbane workshops are designed for all skills and levels. No matter your age or skill set, you can come along with your date to a beginner-friendly ceramics class, whether it's hand building or throwing clay.
Under the guidance of some of the best and experienced ceramicists across Brisbane, you will learn how to make your own ceramic mugs or bowls, have them fired in the kiln and then pick it up at a later date to cherish for years to come. Make some new memories and laugh together as you make a mess with clay!
Check out this mindful air dry clay workshop and refresh your mind with hand building with clay. This is a great beginner pottery class for anyone wanting to learn pottery or for those who just want a mental break. It also makes for great date night ideas to unwind with a loved one and enjoy the calming experience in the clay studio. So, get behind the pottery wheel with your date this weekend and make some new memories and some clay creations too.
3. Get messy with clay and have a drink!
Everything's better when you have your favourite drink in hand, right? And pottery workshops do just that! There are so many clay and sip classes that make pottery more fun and enjoyable. Simpy come to any date night pottery class and just BYO drinks and nibbles and your friendly teachers will do the rest! As you create your own pottery, sip on some wine and socialise with your date. What's more, you can take home your gorgeous clay items, as well as some fond memories with each other.
4. Reconnect with your partner
Make this date night the most memorable yet with fun pottery classes in Brisbane! Doing something new together can help you reconnect and learn more about your partner. Whether you have been together for decades or it's one of your first dates, it's never a bad time to learn more about each other. Why not make pottery as your new hobby this year and create unique pottery masterpieces for your home together.
These Brisbane activities will be sure to help you reconnect with your partner in a meaningful way. Like this traditional Kintsugi course, you can learn how to repair pottery using the Japanese Kintsugi method. Kintsugi teaches you to embrace the beauty of life's imperfections and that your relationships are made stronger through different challenges. This philosophy is most clearly seen when you don't discard your broken pottery but learn the skills to restore them back together with gold lacquer. A pottery course can be the first step on your journey together as you create personalised pieces unique to you. You'll never have to search for ceramics classes near me again!
5. Get creative and have fun along the way
If you're looking for feel-good things to do in Brisbane this weekend, come along to a date night pottery class perfect for couples looking to spend quality time together. Whether it's wheel throwing, Kintsugi pottery, hand building, air dry clay or even a ceramic earring class, it's no wonder people love coming back for more! Plus, with a variety of pottery classes, you can make all sorts of unique clay pieces that will be the perfect addition to your home. Make everything from a ceramic dinner set, clay coil vases, pot planters, Japanese lanterns to polymer clay earrings.
Doing something creative together for date night is a great way to spend your evening with your spouse and get your hands stuck into clay. Or if it's a first date, get to know each other better and connect over a glass of wine.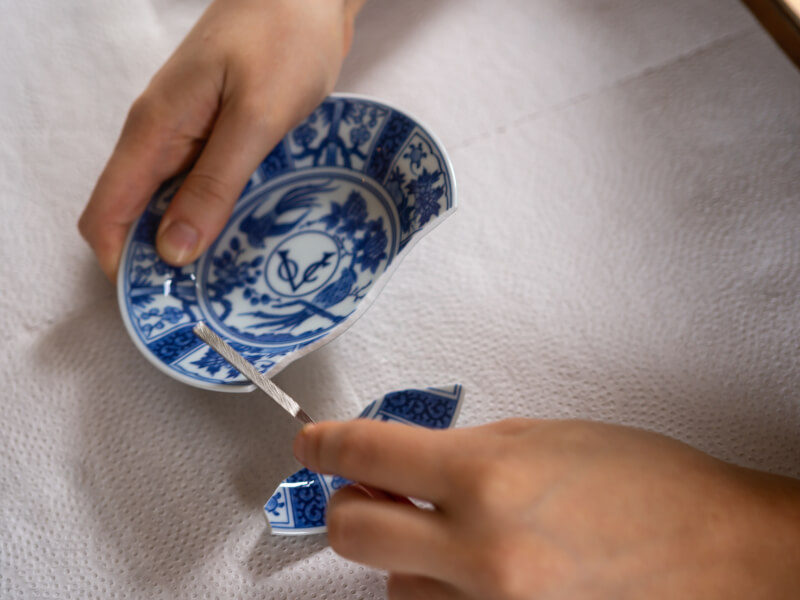 6. Celebrate special occasions and anniversaries in a unique way
Pottery classes in Brisbane are the ideal place to celebrate your special occasions and anniversaries as they can make handmade ceramics that are unique and personalised to your significant other. Whether you're looking for Valentine's day gifts for her, wedding anniversary gifts or romantic date ideas, a pottery class is the best way to feel more connected with your partner. With ambient music and twinkling lights, it sets the mood for romance, fun and creativity.
How about surprising your partner with going to a pottery class for the first time as you experience the meditative effect of sinking your hands into clay. Learn how to make a beautiful flower shaped holder or a cute mug to drink your coffee. Not only will you leave the class feeling refreshed but you can make your next anniversary an unforgettable one!
7. Give handmade gifts to each other
There's nothing better than receiving a handmade gift from a loved one. So why not try signing up for a beginner pottery class and create new personalised ceramics for one another. Handmade gifts are special because it means you put time and effort into creating something they love. With a little help from a pro, you too can make unique and beautiful DIY pottery for your partner this date night and surely, they'll be surprised with this thoughtful gift.
So, why not try pottery classes in Brisbane for your next date night and get two in one experience gifts: fond memories with your partner and making a unique clay sculpture to take home!
Pottery workshops in Brisbane