Melbourne has become synonymous with good coffee, and no matter what side of the Yarra you're on, there's always a quality hole-in-the-wall waiting for you. Whether you're being served a single-origin by a bearded, spectacled, and tattooed boy out of a converted shopfront, learning how to make latte art at a coffee making class in Melbourne, or sitting at an Espresso bar in Fitzroy sipping a black Italian brew, the variety, and inevitable consumption is unrivalled in the country. Despite having nothing to do with the origins of the bean, Australia - and Melbourne in particular - has a global reputation as making the best coffee in the world, hence the popularity of coffee classes all over the city.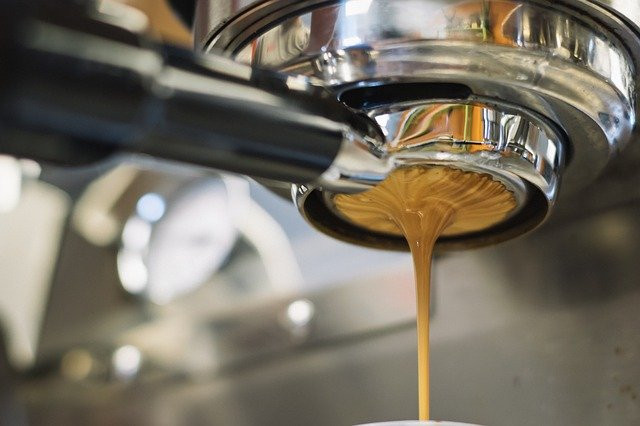 The history of coffee in Australia
Australia's relationship with coffee is a loving, albeit complicated one. Coffee was first brought to Australian shores with the British fleet in 1788, but being a predominantly tea-drinking society, the popularity amongst British officers and convict settlers took over a century to kick off.
Melbourne's Temperance Movement - a puritanical push to curb drunkenness - lobbied the city to close pubs at 6pm, and the success of this legislation saw the rise of Parisian-style coffee houses. With coffee firmly in the public lexicon at the turn of the century, the relationship with coffee was strengthened by Italian immigrants bringing espresso. The influx of WWII immigrants in the 50's truly cemented Australia's relationship with the bean.
Coffee has evolved considerably since then, and its popularity has lead to the emergence of coffee workshops all over the city being flooded with people desiring to learn the barista basics.
In the past few decades, we've seen the emergence of coffee making as an art-form, and the intricacies of the process taking on a cultural respect it has not held in the past. With the prevalence of brunch culture embedding itself in every inner-city suburb, it's not hard to see how coffee transcends suburbs, culture, race and income.
With independent roasteries, small-batch startups and refitted warehouses playing host to coffees and baristas of all shapes, ages, and sizes, good coffee engages a community in a way that an overpriced franchise simply can't compete with. Any place that serves good coffee will be a focal point of the neighbourhood; the go-to location for meet-ups, breakfast dates, and that quick stop before the train to work. Getting on a first-name basis with your barista is a point of pride for any loyal customer, and delightfully common in a close-knit community hub. The barista holds a coveted position in the hearts of Melbourne society, and with the variety of beans, flavours, and techniques, the demand to learn how to create the perfect cup is also at an all-time high.
How coffee making classes in Melbourne can help you to de-stress
Barista classes in Melbourne are experiencing an unprecedented demand of people excited to learn the art of the cup they enjoy every morning, and with the city's reputation, it's becoming a quality choice of indoor activity when Melbourne's weather lives up to its reputation. Not only is the outcome of coffee making a delicious bean brew, but the process of making barista-grade coffee can be a meditative experience. Each element of the coffee making process relies on the success of each step. From the consistency of the grind, tamping pressure, length of the pour, the temperature of the milk and the dispersion of the crema; every component is crucial to the outcome. Each step varies depending on what strain of bean you use, and without the right steps, even creating latte art can also be close to impossible.
If this sounds overwhelming, don't worry. The intricate nature of coffee making is what makes it an exercise in mindfulness. Although we as a society utilise coffee to work harder and longer, the practice of making coffee can eliminate the stresses usually associated with your coffee consumption.
Classbento's barista classes can take you on a deeply enjoyable, interactive and hands-on journey into the world of coffee making. Getting hands-on is the only way to learn how to make coffee, and the attention to detail required blends perfectly with the relaxing and stress-free environment our coffee workshops pride themselves on offering. You may not be looking at opening your own coffee shop or even working at your local caffeine distributor, but learning the coffee craft can be beneficial to your wellbeing nonetheless.
Although Nescafe blend 43 may only require a boiling jug and a spoon, a coffee workshop will show you the intricacies of working a proper coffee machine and how the right equipment can get the most out of the coffee bean. With different processes of extraction, you'll be able to identify what separates a good espresso shot from a great espresso shot, and how they differ depending on the origins of the beans. Sampling coffee as you go is a way for your tastebuds to identify different flavour profiles, and how the addition of milk can change not just the texture, but the oils the beans produce.
Texturing milk is one element of coffee making that Australia stands head and shoulders above the rest. The pride placed on milk temperatures, frothing techniques, and pouring styles is very unique to Australia and has played a decisive role in defining our coffee culture. All of our coffee courses in Melbourne place a strong emphasis on milk texturing techniques. Discussing, learning, and putting into practice the techniques ensures that your end product tastes and feels like a Melbourne coffee. It's an intricate process, but one that promotes creative attention to detail in a way that other cooking classes can't.
The reward that comes with completing a coffee is only enhanced by learning the skill of latte art. Most of our workshops offer tips on creating the perfect rosella to finish off your cup, as it's a therapeutic way to complete your coffee journey, whilst also giving it a pretty picture to end on.
Our coffee making classes all over Melbourne will give you a newfound appreciation of how much time and love goes into your cup of morning java, while also giving you a welcome respite from the stresses of the working week. Our array of coffee classes - from latte art courses to proper barista training - offer you a chance to engage with the process in a way that's otherwise unachievable outside of working in a cafe, and with Melbourne being the coffee capital of Australia, there's no better place to learn.