Struggling with what to get a guy for Valentine's Day in 2021? You're not alone. This year and all its occasions have been launched into the spotlight and perhaps no year will ever have such weight on it to be perfect. Thankfully, ClassBento's Valentines experience gifts for him are here to save the day (and maybe even the year).
The best part about finding Valentines Day gifts for him in 2021 is that you know they'll be even more special than the previous years. This years' Valentines presents for him are a little way to commemorate making it this far together. Whether you survived months of lockdown mostly unscathed or persisted through being separated by the pandemic, there's a lot to celebrate this Valentine's Day.
So to make your Valentines gifts as stellar as 2021 is going to be, check out these unique experience gifts for him. You can join your number one man for a romantic night out or gift him with a heartfelt experience he can tackle solo. No matter what your love loves, ClassBento has you covered this V-Day.
Channel his inner bartender with virtual cocktail making classes
Maybe he's always wanted to be a bartender, or perhaps you have. Either way, our virtual cocktail making classes are here to satisfy your mutual interest in mixology and are perfect if you're looking for a romantic night in on February 14th. With these online classes, your partner will receive a full cocktail making kit to keep at home and learn how to make the best cocktails to impress you and all your friends at your next party.
No matter if he's a gin, whiskey, tequila or vodka man, he'll be shaking his (and your) favourite cocktails like a champion in no time.
Give him a reason to take your photo with a photography class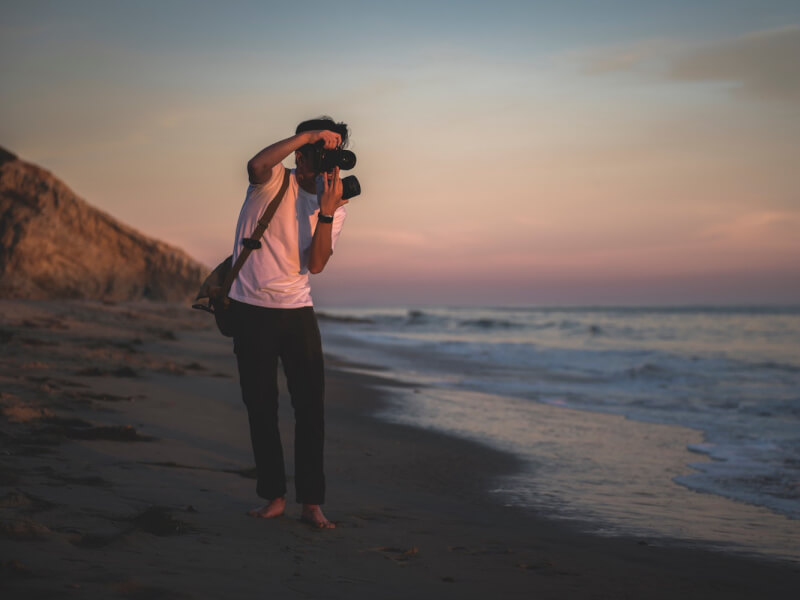 We all know that feeling when we're scrolling through Instagram and come across another amazing shot of our beautiful city or something equally as stunning from around the globe. Why not let your man find out what makes these photos so amazing with a bespoke photography class!
Whether you want to get in on the action alongside him or leave him to his own devices, a photography class will get even beginners off auto mode for good or show you the potential smartphone cameras offer. And what better excuse to have him taking the best photos of you through all your milestones together.
Plus, he'll even get some editing tips to transform any photo into an incredible masterpiece – perfect for printing and framing at home!
Melt away his stresses with a massage workshop
If you're after Valentines experience gifts for him that will ensure you have a spot to tag along in too, look no further than a relaxing massage workshop. This hands-on and informative experience is all about learning feel-good massage strokes and effective relaxation techniques.
Designed for couples, you will both have a chance to learn and exchange massages on one another. It may even help strengthen your relationship on a deeper level as you communicate through the power of touch. If he's stressed and tense, a massage workshop is truly the ultimate Valentine's Day gift for him.
Give the gift of endless flavour with a BBQ cooking class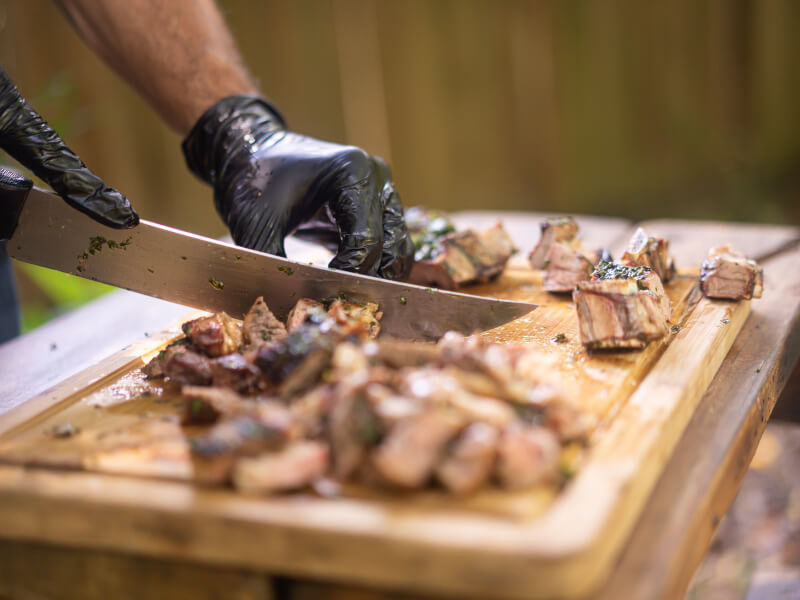 When it comes to mens Valentines gifts, it doesn't get much better than an authentic South American BBQ cooking class in Sydney's Lower North Shore. You can join him and make a fun date night out of it or let him ride solo and pick up some handy tips on his own.
By giving him this Valentines experience gift, he'll not only learn how to cook delicious South American meals but also learn about some of this eclectic continent's most popular meats and different ways to cook them. From Brazilian churrasco to Argentinian street food, your partner will be globetrotting all within the suburbs of Sydney. The best part? You're going to love the freshly grilled meat at home, and he'll love being able to show off his cooking skills.
Find the do's and don't for Valentine's gifts for him here.
Valentines experience gifts for him and his green thumb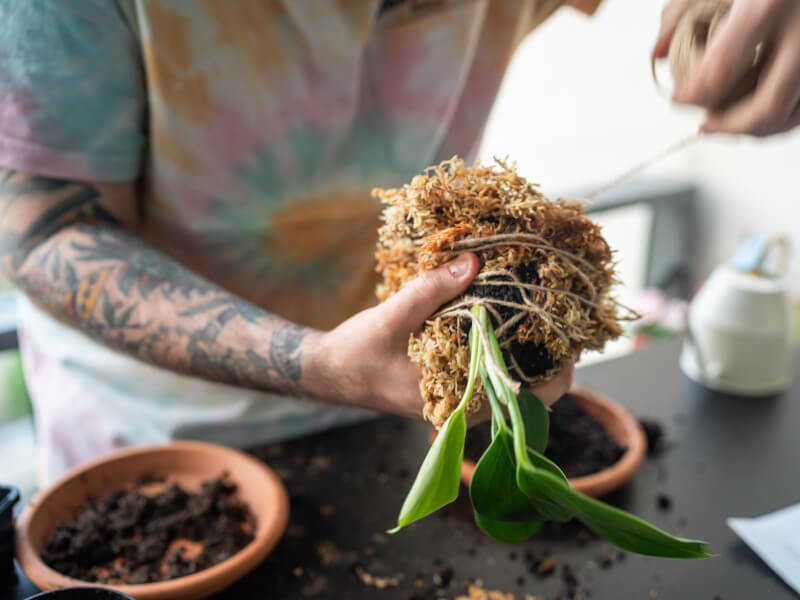 If your guy enjoys spending time in the garden and exercising his green thumb, what better gift than a plant-inspired workshop! You can choose from Kokedama making to DIY terrariums to small-space gardening if you live amongst the urban sprawl. If he's an avid gardener, any number of these classes will make for a really special Valentine's Day in 2021.
Not only are these workshops super informative and hands-on, they're also relaxing and can help form a meditative hobby for your lover. And after a year like 2020, it's important to take time for ourselves and switch off regularly. A beautiful garden and impressive plant collection will just be an added bonus for you both!
Be super unique with a glassblowing taster workshop
Looking for unique Valentines Day gifts for him that will really knock his socks off? A glassblowing taster workshop is the perfect gift that will surprise him without getting too crazy. Without the full commitment of a course, this taster experience lets your partner slip into this creative adventure for an afternoon.
He's sure to love this next-level experience (and you will too if you decide to join!) where he can create his very own glass sculpture. Whether it's a simple vase, a pendant or something more abstract and elaborate, your partner will be blown away with the finished results and what he can achieve when he tries something new.
No matter what your guy loves, these Valentines experiences for him are the perfect way to show how much you care. If last year taught us anything, it's to enjoy the little things and with these Valentines gifts you'll be doing exactly that.