Looking at crafts for kids in Melbourne that will improve their overall wellbeing? Well, you've stumbled upon the right article.
Kids activities come in all shapes and sizes, but if you're chasing down fun things to do in Melbourne with kids that'll improve their focus and learning abilities, it's hard to go past after school craft activities and workshops.
ClassBento's range of crafts for kids gets bigger every day, and getting children engaged with the arts is a fantastic method of nourishing a healthy imagination, and offering an outlet for that seemingly endless energy. Thankfully, there are a plethora of Melbourne workshops that can help your little ones indulge their creativity, that'll also help them stay focused in school. Here's a brief guide of some of the best things to do in Melbourne with kids.

Pottery workshops for kids
As far as kids activities go, pottery and ceramic art is a fantastic way to get children not just engaging with their imaginations, but also their problem-solving skills. Pottery is one of the most hands-on things to do in Melbourne if you're hunting down crafts for kids. If you've ever stumbled into a children's pottery class, you'll notice something quite different to other art classes for kids: it's considerably quieter.
Pottery requires a level of concentration that's matched only by the level of creative freedom the medium allows. With pottery - whether that's clay hand building or wheel throwing - the focus required to complete a piece can help you reach an almost meditative state of mind; a key factor for it being so popular for art therapy. In fact, pottery is such a popular choice when it comes to art and craft classes for kids that it's often taught in school from a very young age. This may not be the case, however, and learning outside the confines of school can help children create new friends and translate skills they've learnt in school to new environments.
Not only this, but building pottery is a huge self-esteem boost, no matter how old you are! To take a wet lump of clay and mould it into a unique and often practical shape can be a real morale booster for a young brain, especially.
Thankfully, Melbourne has a well of kids activities that focus on getting them working with clay. Jumping Creek Designs in Mordialloc is a fantastic studio that's open to all ages and experience levels. One of their best Melbourne workshops is their Clay Hand Building For Kids class, that caters for children between the ages of six and 12. Instead of focusing on cups and vases, this class will get the kids using their imaginations to create a clay creature!
This is one of the best crafts for kids if you've got a little one with an overactive imagination, and who loves to get creative. Jumping Creek Designs also run indoor activities for kids who are a little older, and keen to try their hand at wheel throwing. Open to kids and teens between the ages of eight and 17, they'll be shown how to craft two pieces on a traditional clay wheel, that will then be fired and available for pickup in a fortnight.
Of all the unique experiences Melbourne has to offer, offering up kids activities that have strong mental health benefits doesn't come much easier than a pottery class. If you're stuck in lockdown, Jumping Creek Designs also do a fantastic live stream class! With everything delivered to your door, it's perfect for things to do at home with kids.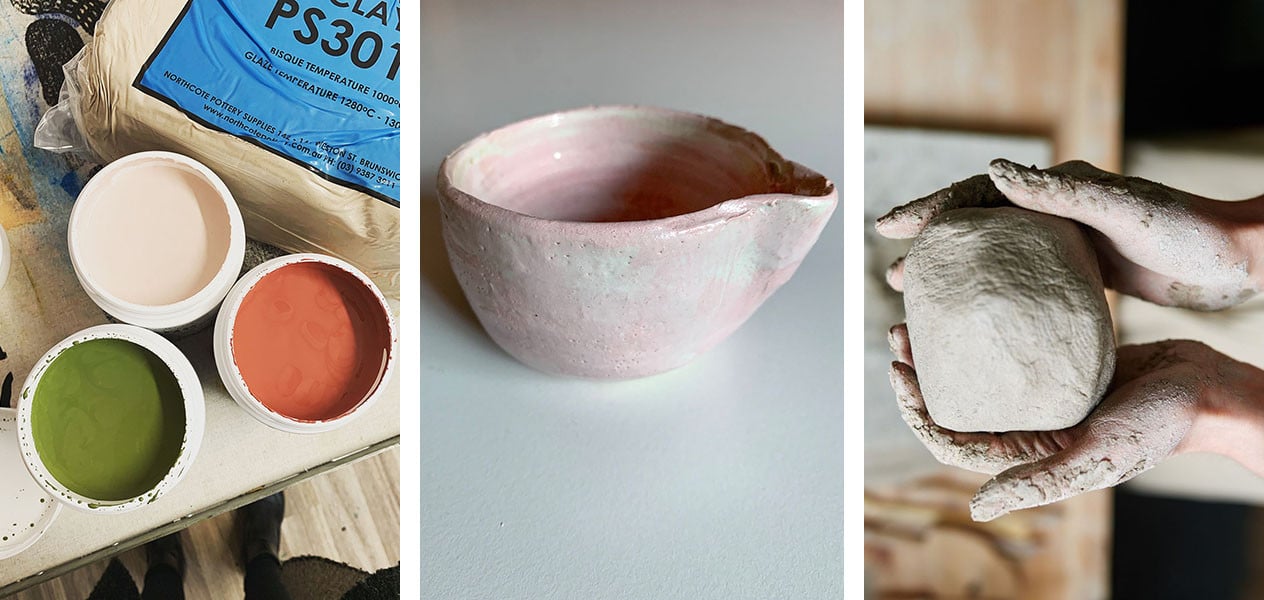 Delicious kids activities
When searching for crafts for kids in Melbourne that will improve their focus and concentration, you may potentially overlook one: cooking.
Cooking classes for kids have been steadily growing in popularity, primarily due to the success of Masterchef, and are a great option when hunting down kids activities that'll keep them engaged with themselves and their surroundings. Using cooking as a teaching tool does more than just improve a child's focus, however.
Similar to pottery, cooking classes for kids will improve their fine motor skills well beyond the average art class or sandpit venture. This is rooted in the variety of physical requirements necessary to cook. Whether it's chopping, mixing, peeling or shaking, children will learn how to engage with themselves and their surroundings in an all-encompassing fashion.
Cooking is also one of the best crafts for kids that'll help improve their maths skills. With measurements, weight conversions and serving sizes all play a role, your children will be engaging with fractions, additions and times tables without even knowing it. Cooking classes for kids will also introduce them to scientific concepts, and how and why foods react differently to each other. All of this improves focus and promotes memory retention, but it also instils valuable life skills that can bring you closer together in your home kitchen.
With such a vibrant foodie scene, there are plenty of Melbourne workshops available to help you improve your cooking skills. ClassBento has some of the best cooking classes for kids on offer, and OTAO Kitchen in Richmond provide little hands with big experience! With a school holiday cooking workshop that runs over four sessions, it's the ideal pick when chasing kids activities that keep them learning for a few weeks on end.
They'll learn all the cooking essentials such as safe knife technique, boiling temperatures, and how to multitask in the kitchen efficiently. With a variety of cuisines including Japanese and Italian, this is one of the best cooking classes for kids who already have an enthusiasm for cooking and eating. If you were hoping to join in on the kids activities and cook along with them, OTAO also run a fantastic class for parents and kids!
Whatever interests your little one have, ClassBento has a variety of crafts for kids and indoor activities for kids to enjoy in Melbourne.