---
Features to suit your needs
done
Teach whenever and wherever you like
done
Take bookings for scheduled public dates, and/or private group bookings
done
Use "Requests" to capture more group bookings. Just nominate times when you're available in a typical week, and customers can then easily request from these
done
Use "Invites" to easily capture custom bookings without all the admin work
done
Run live-streaming virtual classes via Zoom or Facebook Live, or sell pre-recorded classes
done
For pre-recorded classes, you can host them anywhere you like - Vimeo, your own site, etc
done
Sell an accompanying craft box if you like, and deliver an end-to-end experience
done
Take bookings for scheduled public dates, and/or private group bookings
done
Sell DIY craft kits, with or without an accompanying video
done
Use our courier or bring your own. Our courier is fully integrated, so everything is automated for you, from label creation, to tracking communications, and pickup or drop-off requests
done
Sell nationwide, or restrict shipping only to eligible states
done
Use our flexible ticket pricing options and add-ons to easily capture custom information and sell variants on your products
done
Easily capture custom info with bookings, such as age, emergency contacts, allergies and more
done
Use our roll-call system to easily track attendance
done
Attract and convert individual and/or group bookings (e.g. kids parties) with our Requests and integrated custom invoicing features
done
Capture bookings upfront, and reduce your cancellation rates
done
Offer in-person experiences, or send it to them in a box. You can use our fully automated logistics solution, or your own courier
done
Easily capture individual and/or group bookings (e.g. parties)
done
Capture bookings and gift card sales from your own website, with our widgets.
See examples here
. Show your branding whilst leveraging ClassBento's powerful booking engine
done
Take customers to your beautiful listing pages on ClassBento, or capture the booking on your website - the choice is yours
done
Customise your widget easily, from styling to what classes are listed
done
Automatically capture email subscribers and push them to popular email providers / CRMs like Mailchimp
done
It's easy and fast. You literally just need to copy and paste some iFrame code to your website. If you need help, we can even do it for you
done
3.9% fee (no additional fixed $ fee per order, and no other fees). Discounts apply if your widget revenue exceeds $15,000 per month. Afterpay and Zip (optional) orders cost an additional 5%
Learn more about our features
We accept all popular payment methods
Our features, in more detail
Requests
Easily attract and capture more bookings for custom times - e.g. group bookings like hens, birthdays and corporates
Let customers pick from your generally available hours; you'll get notified and can accept or decline each request. They'll then automatically get a unique link to book it in.
Custom events
Easily invite customers to book any of your classes, at any price, date, and location.
Customise as much as you need to capture the booking - e.g. take a deposit and automatically charge the remainder later.
We'll generate invoices too if you need them.
Beautiful class pages
We'll show your class to its fullest potential.
Feature 10+ class images, video, and include your Instagram feed.
We'll automatically request and incentivise reviews, so you'll accumulate more reviews, faster.
Take advantage of our fast load speeds and mobile-friendly design.
Get bookings from your website
If you have your own website, include our widget there to capture bookings and requests via ClassBento.
We're happy to take a lower commission on bookings that come from your website.
If you have lots of classes, we can automatically pull the data over to ClassBento and keep them in sync.
It's really easy and fast to set up, and we can do it for you. Learn more
---
1500+ teachers trust our platform
Our teachers come from a variety of backgrounds. From large restaurant/bar groups like Salt Meats Cheese and Meat District Co, to local florists and bakers, to individuals who enjoy their hobby as a side hustle, we're here to empower you.


---
Teacher testimonials
Trusted by thousands of workshop providers

Really loving the ClassBento platform and the cause behind it all.
Print Paint Pot

As soon as I saw you were doing the online and craft box format I took a deep breath and jumped in. I haven't looked back! I am loving meeting new students from all over the country (and even the world). I am busier than ever but not stressed because of the fantastic platform that you have built and the wonderful staff that make it all work. I have encouraged several friends to sign up as Teachers with you and many more people to take a class. Thank you again for everything.
Niki Lawrence

Just wanted to let you know that we've had some lovely feedback that we wanted to pass on to you from our students over this weekend about ClassBento as a platform. I asked a few of my classes how they find the process of booking and the communication before class - every student said that they found it intuitive, clear and easy to navigate. As far as I'm concerned, this is a real testament to you as a team. Well done making something great!
Impala + Peacock

I feel so so so grateful, that I can't even put into words what I'm feeling right now, after realising that I have almost ran 50 workshops this year, in person, online, for Google, for carers in Victoria etc. I am honestly flooded in gratitude right now. I had the opportunity to have a chat today with one of the Victorian carers before our class started. She shared with me that this year has been really hard for them, but that taking these moments for herself gives her life and helps her to cope with the difficult times. I just wanted to cry, understanding that this that I do, and what YOU all do, matters.
Vanessa Opazo

Classbento has been wonderful to work with! I started teaching on Classbento this year and I had been very fortunate to share my passion for flowers with so many other people coming to my workshops. It is very easy to use and it takes away all of admin burden so I can focus on designing and teaching workshops. It also helps promote my business and build online presence through going on a live program in Today TV show and social media. Classbento's founders and staff are true believers in helping artisan's businesses and making social impact, I am personally touched by their attitudes and their passion.
Nikki Zeng

ClassBento has been a game changer for our business. Their website is super easy for teachers to use, their customer support is second to none, and the enquiries and bookings that come through the site has boosted our business significantly. We love ClassBento!
Sage Cosmetic Coaching

When I started my business most of my workshops were filled by family & friends and it was really challenging to connect with real customers. A key turning point for my business was when I partnered with Class Bento, most of my workshop bookings now come from them and now I have classes filled with the most wonderful strangers willing to learn and participate and keep arts and crafts alive. I love working with ClassBento, they feel like an extension of my business and they are so easy to work with and always willing to help. I chose to partner with ClassBento because they believe, like I do that engaging in creative activities helps keep you in the moment and promotes good mental health.
Made By Me Workshop

ClassBento is a wonderful platform for both students and teachers. A great support for people to locate and book many creative avenues to open your creativity. I am a teacher whose class is on the ClassBento site and I enjoy working with the creators Iain and John who have brought this opportunity to others. They are a very supportive team. I love working with the students that come to my classes. It is rewarding in unexpected ways. The joy of being together. It is beautiful to engage with others and allow creativity to open. I highly recommend ClassBento and the classes they provide.
Yvette Swan

ClassBento has been wonderful to work with. Highly professional, efficient, always on top of the ball! Highly recommend to everyone! Yegana
Silky Shapes

I am one of the teachers working with ClassBento and I can say that I absolutely love the platform! It is SO easy to use, set up your classes, and sell the tickets. If you are ever stuck with anything, Iain and John are there to help you out! Couldn't recommend them more.
Earlier last month, I had the opportunity to showcase on Today Tonight Show what brush lettering is all about and how it helps you unwind and relax after a long, busy and stressful day of work or life hustles.
This opportunity wouldn't have happened if it wasn't for @classbento.
YaMogu

Been with these guys as a teacher for some time now. They're super responsive and very helpful. I love the idea of the website itself. Would be keen to try some classes myself. Keep on shining
Anya Shcherban
Previous
Next
ClassBento has been featured on
---
What we're about
ClassBento's co-founders,
John
and
Iain
(pictured), are passionate about:
Promoting better mental health: Creative classes are a great way to achieve mindfulness in today's "always-on" society - we can use this (along with ClassBento's donations to Dementia Australia with every booking) to fight dementia and burnout.
Promoting the arts: Our communities have many hidden talents, just waiting to be discovered. Our arts and crafts should be fun to engage with, accessible, and affordable, not just locked up in galleries. Creative workshops are a great way to make this happen.
We'd love to have you join our mission.
---
It's easy to get started
Sign up online
Create a profile, then list a class or kit (or more). It won't take you more than 10 minutes.
We'll review to ensure that you meet our quality standards, then your class(es) / kit(s) will be published on our website.
If you have lots of listings already on another website, we can automatically pull them over and keep them synced - just get in touch.
Get bookings
For kits, use your own courier or ours. With our courier, all your shipping labels and tracking will be automatically created and managed.
For classes, list specific dates and/or indicate times when you're generally available, for customers to request from.
Teach and earn
You'll be paid automatically, once your customer has experienced your service. Specifically: the next business day after each class; 7 days after the order for pre-recorded videos; and 14 days after the order, for kits which don't have an accompanying class with a date.
We only earn when you earn. 20% of your listing price is all we take (you keep the other 80%, and we'll take a lower commission rate if we process bookings that come from your website). No other fees apply, ever.
We use our commission to advertise your class, cover payment processing and donation costs, and to continue to improve our website features for teachers and customers.
Have questions, need help, or just want to chat?
Send us a message, or call us during business hours (weekdays, 9am-5pm AEST) on 0488 839 505
Kate
Holly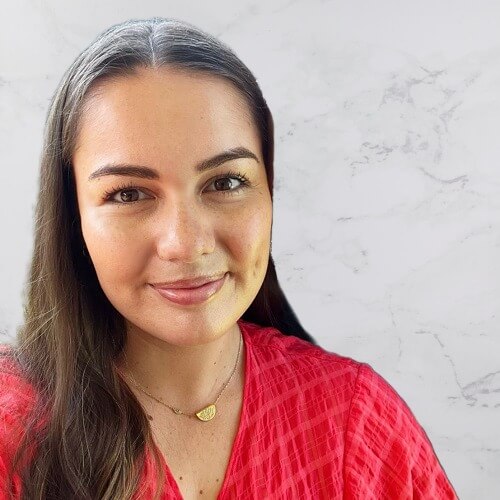 Ebony
Need a venue?
You choose where you teach. Use your own venue, use a public venue like a cafe or park, or even travel to customers.
If you need a venue, we've curated a range of workshop-friendly spaces for you to choose from.
See venues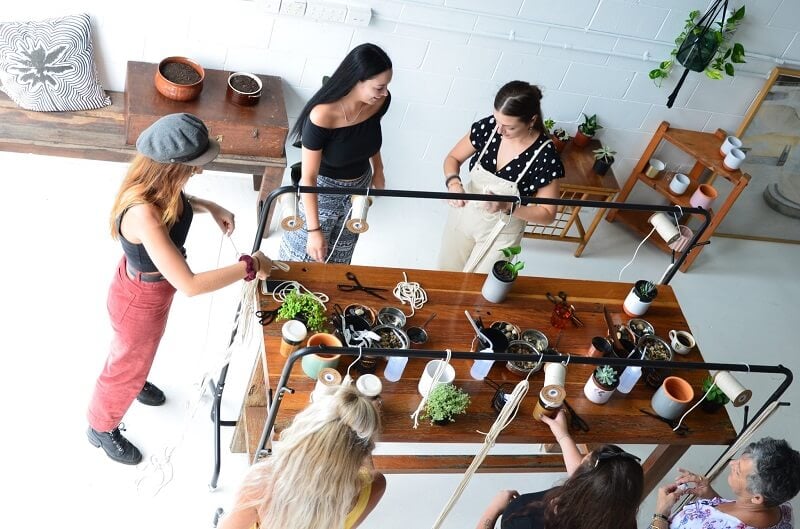 Looking to list your online classes or in-person workshops? Selling craft kits and looking for a better sales channel? ClassBento's got you covered.
We've got Australia's best platform and system for bookings management with classes and experiences, built by an experienced team that includes former leaders from THE ICONIC, Domain, GroupOn, and Booking.com.
Whether you want to sell just through our website, or on your own through a widget, or if you want to sell gift cards - we've got the right features to support you.
So host with one of the best online class platforms around - sign up or get in touch, we can't wait to work with you!