Let Classbento bring your team closer together.
Teamwork makes the dream work, and Classbento has a range of workshops and activities to help build team relationships.
Got teams in multiple cities, and planning a nation-wide event? We can help arrange that for you, quickly and easily - save yourself some time and hassle. Just get in touch.
What others say
"Sometimes creating or doing a fun activity can spark something that you never imagined before and can lead to something great for your team or company"
Prasad Shringapure

"It's great to have the opportunity to learn something you might otherwise not learn at the office. It is really motivating!"
Emma Seakins

"After a ClassBento workshop you've built this great relationship and common ground with your colleagues, that makes everything easier when you are back in the office"
Sigourney Berndt

"The thing I find about workshops is that it's super meditative - you have to stop and focus on what you're doing; they make you stop thinking about everything else, relax and be in the moment"
Monique Llewellyn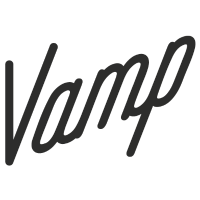 &nbsp
Reviews for our Team Building workshops
Some happy clients
Team building activities help to break barriers and grow relationships within teams, which leads to a better working environment and improved efficiency at work. They're also just a whole lot of fun. From newly formed leadership teams, to re-energising long term employees, Classbento's team building workshops help to foster a sense of connectedness among your team.
With classes to suit a range of class sizes, budgets and interests, your team will be in great hands with our experienced teachers. We can even put together bespoke packages to suit your needs. Teams that play together, stay together, so giving your team the opportunity to get creative is the perfect way to strengthen their working relationships and bring a new vitality to the office.
We also have a
corporates discount program - it's free and easy to join!