Did you miss out on celebrating your 30th birthday last year because of lockdown? Let us help you think up some unbeatable 30th birthday ideas and you'll soon realise how much better this year's birthday will be! Whether you're looking for totally new themes for parties or the ideal birthday gift for a friend, we'll help you explore unique birthday gift ideas you're sure to love!
There are just a few birthdays in life that need to be celebrated in an extra special way, and a 30th is no exception. Starting a new decade is something you want to celebrate in the best way possible, and while your twenties are all about having fun and finding your feet, many people think that their thirties are even better. Whether you've found yourself with a better job, your first home or a stable relationship, there's so much to consider when it comes to celebrating your thirties!
You may have missed your 30th birthday party last year due to lockdown, but this is the perfect excuse to make your 2021 celebrations bigger and better than ever before. Maybe you're looking to do something completely different to what you had originally planned?. Maybe you're looking for something more meaningful that will allow you to spend some quality time with your friends and family, creating epic memories which will last a lifetime?. Whatever it is, let us help you find the best birthday party ideas so you can make the most of the special day you missed.
For the cocktail lovers: enjoy a fun cocktail lunch in Sydney
Was one of your 30th birthday ideas a simple day in the pub? Instead of going on a pub crawl this year, why not switch up your plans for something even better with a fun cocktail lunch in Sydney? Brix Distillers, based in Surry Hills, will host your birthday party in Sydney and ensure it goes off with a bang! Expect to take your birthday celebrations to the next level with this fun and social birthday party idea.
You'll be taken on a distillery tour in Sydney where you'll learn all about the different types of spirits made on site. You'll then be guided through a fun cocktail making class by a cocktail making expert, learning how to make a classic mojito and spiced rum espresso martini. You'll discover how to mix, shake and pour amazing cocktails that everyone will love! And of course, you'll drink your very own DIY cocktails and sit down two-course meal.
If you're looking for the ultimate 30th birthday idea, you've come to the right place. This fun cocktail lunch will ensure that every guest enjoys your special day, so why not invite your friends and family and enjoy a memorable moment together? Just think about the impressive skills you'll pick up. Margarita, anyone?
For the gin lovers: gin making class in Melbourne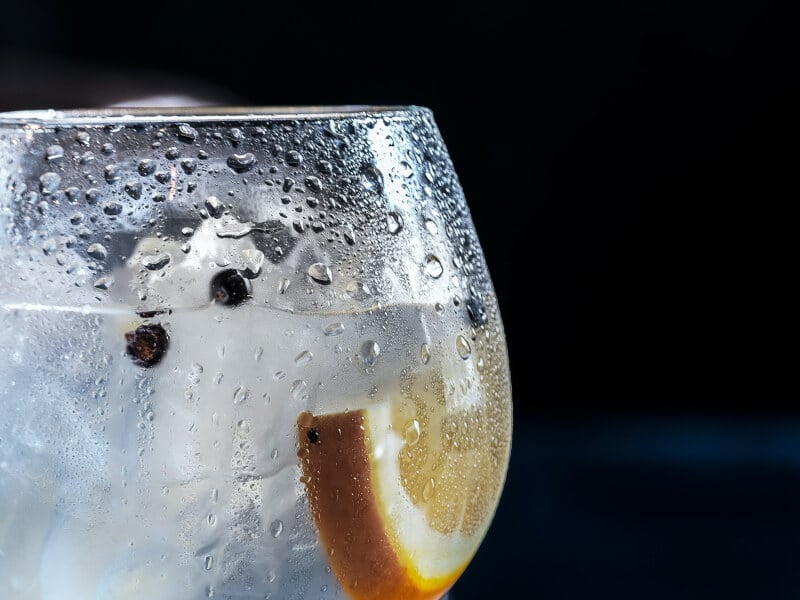 Gin lovers, rejoice! Opt for a gin making class in Melbourne and celebrate your 30th birthday party learning how to make your very own gin! This is a fun and engaging class where learn all about the various types of gin, as well as flavour profiles and ingredients, and of course, how to make this well-loved spirit.
Taught by a local gin expert, you'll start the class with a complimentary gin cocktail.! You'll then learn all about how gin is made and have the opportunity to ask as many questions as you like. After you've learned everything there is to know about making gin, you'll be able to put it all into practice and craft your own 500ml bottle of gin to take home with you! Learn all about how to mix different ingredients and flavours to suit your personal taste preferences and make a unique bottle of gin to sip and savour at home.
When the class has finished, your friends and family will be able to keep their bottle of gin as a keepsake memory. Why not continue to party the night away on a pub crawl and enjoy your 30th birthday party in Melbourne with your nearest and dearest by your side?
Never planned a party before and not sure where to start? Check out these birthday ideas for the first-time party planner.
Introductory wheel throwing class in Brisbane
If you're thinking of completely changing up your 30th birthday ideas this year, opt for something more low key and mindful with a wheel throwing pottery class in Brisbane! There's nothing more special than bringing your friends and family together for a private wheel throwing class. In this meditative pottery workshop, you'll learn absolutely everything there is to know about how to make your own unique pottery for your home.
Guided by a local expert, you'll learn how to use a classic pottery wheel and make various ceramics like mugs, bowls and vases. Once you've learnt how to guide your hands on a pottery wheel, you'll be able to get stuck in and have a go for yourself. Expect to get your hands dirty in this exciting class!
You'll also pick up the knowledge and skills you need to continue your pottery journey once you get home. And as long as you have some clay and water, you can continue with clay hand building and grow your confidence as time goes on. Everyone will leave your birthday party with a mug of their own making – the perfect souvenir of your special day!

These are just a few 30th birthday ideas in Australia to choose from, so make sure you check out the thousands of art classes, cooking lessons and workshops we have on offer. You never know, you might celebrate your birthday with so much style this year that you won't feel as though you missed out on anything at all.