Are you a first time party planner who's searching for birthday party ideas? Trying to organise a birthday party might sound easier than it is. Whether you're looking for 18th birthday ideas, 21st birthday ideas, 30th birthday ideas or 40th birthday ideas, let us help you plan the best birthday party possible.
Firstly, you might be looking for themes for parties that introduces a fun element for the big day. Whilst a Hawaiian theme party is an easy one to pull off, you won't need to invest much in the fancy dress element. Maybe you're thinking about pool party ideas or even something like a Coachella themed party or an 80s themed party! But, whatever themes for parties you're thinking about, make sure you tie in the fancy dress theme with the birthday party activities and of course the party bag ideas too.
When it comes to organising birthday ideas, there are thousands of activities to choose from. Organising the whole day might feel a little overwhelming, especially if you're a first time party planner. With so much to consider – like choosing the right activities for all ages, creating a guest list and finding a venue – planning a party can quickly become stressful. Whether you're looking for cooking themed birthday ideas or destination themed ideas, we're here to help you plan a birthday party easily. Check out these birthday party itineraries and organise an amazing birthday party in no time at all!
Birthday ideas for her
Whether you're looking for birthday ideas for mum, your sister or your friend, there are so many different themes for parties to consider.
Why not start the day with a beautiful natural skincare workshop and enjoy learning all there is to know about taking better care of your skin? You'll be surprised to learn about the power of natural ingredients and no doubt discover that making your own natural skincare can work wonders on your skin. Apart from feeling years younger, you'll walk away with a glow having learned to make and master your own custom made skincare range.
For more of a lunchtime affair, consider booking a fun vegan cooking class that the entire birthday party will enjoy. You'll learn how to make brand new recipes together and enjoy a sumptuous meal at the end of the event. For some added zen, take a private yoga class once your meal has settled. Master your downward dog and enjoy a mindful moment together while being guided through a beginner-friendly flow with a local yoga expert.
These classes are available all across Australia, so when you're looking for birthday ideas for her, you can make the most of a beautiful day with her nearest and dearest no matter where you are! Discover more unique ideas for birthday party themes here.
Birthday ideas for him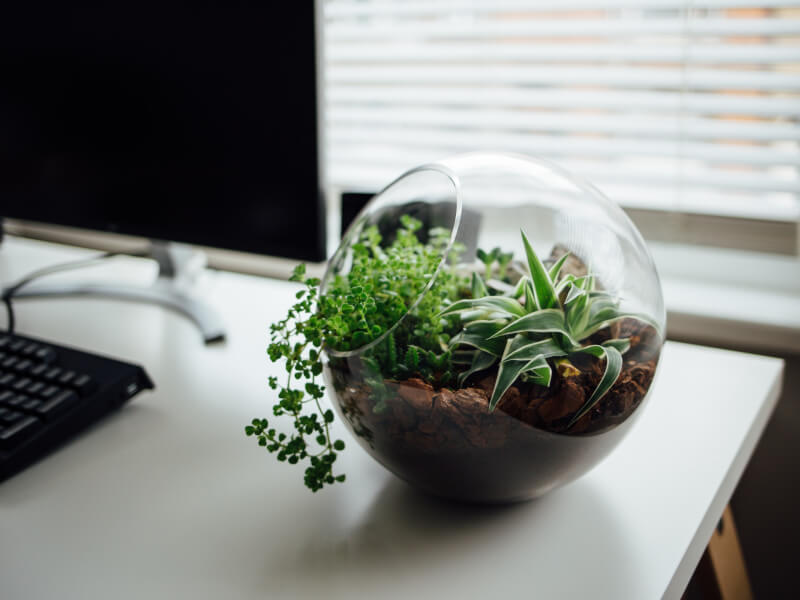 If his world doesn't revolve around the footy or the pub, organising birthday ideas for him can feel slightly overwhelming. Fear not! There are so many gift options you could consider if you're hoping to surprise and spoil him – friends and family included.
Why not start the day with a terrarium class? He'll learn how to bring more life into his home and reap the many health benefits of indoor plants, too! Plants are a fantastic way of updating your home without having to spend much on renovations.
If the birthday boy has a bad track record with plants, rest assured that terrariums are easy to look after and actually operate as self-sustaining ecosystems. As they only need watering once or twice a month, he can build his confidence slowly and enjoy his mini eco-jungle without having to spend too much time looking after it.
After a fun and engaging terrarium making class, spend lunchtime learning to cook some restaurant-worthy dishes in a beer and BBQ class. Even though the birthday boy might be a whizz on the barbeque, there's always so more to learn! Spend a few hours learning from some of the best chefs in your local area and discover how to smoke meats to perfection. Together, you'll also learn where to buy the best pieces of meat in your local area, how to use charcoal properly on the grill, and of course, how to marinate meat with the most delicious flavours combinations (many of which you'd never know were possible!).
After lunch, kick back and bring out the birthday boy's eco-friendly side with a fun pottery making class. With both hand clay building classes and pottery wheel classes to choose from, the party boy will learn how to master making his own ceramics in a fun and relaxed environnment. Pottery classes are becoming increasingly popular among men, as they are both hands-on and meditative at the same time.

Birthday party ideas for families
If you're looking for birthday party ideas for families, there are plenty of ways to keep the tiny tots active with a fun-filled class that everyone will love. Coming up with unique birthday party ideas is a surefire way to become a huge hit with the whole family!
Why not start the day with a fun-filled yoga class in the park? This is a great way to start the celebrations in the calmest way possible. And of course, you'll be taught by a local yoga teacher! The kids will enjoy copying Mum and Dad as you practice your warrior positions and downward dogs together. This is also a beneficial class to continue together as a family when you get back home! Living room yoga, anyone?
After you've saluted the sun, consider spending lunchtime learning to cook together as a family at a local cooking class. Understandably, many families are super busy and tend not to spend much time cooking from scratch. So why not build your confidence in the kitchen and learn from a local expert chef who will teach you everything you need to know about cooking fresh, fun and healthy meals? Choose from thousands of cooking classes in Australia and pick up plenty of new cooking skills you can put into practice every day as a family.
After you've cooked and eaten a delicious meal together, finish the day learning to make DIY candles in a fun candle making class. With classes all over Australia, it's easy to learn something new as a family and enjoy the process of making candles from scratch. Taught by a local candle maker, you'll enjoy learning how to transform your home with the simple beauty of candles that you made together as a family.
These are just a few unbeatable birthday ideas to consider as a first-time party planner, but we hope we've inspired you to come up with some epic ideas for your next party.