Coming up with tween birthday party ideas in Sydney is a tough challenge. Your nine year old might not be into a Frozen-themed party anymore. And party ideas for 12 year olds are even trickier! So we've put our heads together and come up with some party ideas for tweens that they'll actually consider to be cool!
Circus party
All kinds of fun circus activities are easily accessible these days. Juggling balls, footsacks (or 'hackysacks') and hula hoops are simple to source and also not too intimidating for tweens as they've most likely encountered them before. Balls can be placed in a basket in your backyard or public park, while the hoops can be strewn around the garden or your chosen grassy spot so all the kids can have a try when they feel like it. One of the most fun and interactive party ideas for 10 year olds or 12 year olds in Sydney is to hire an experienced circus performer to teach a fun workshop at your party. Happy Hoopy Life offers a fantastic idea for things to do in Sydney with kids - a private Hula Hoop Class for between five and 20 children. Increased self-esteem, body awareness, concentration, coordination and balance are just some of the aspects of your tween's wellbeing that will catered for during these sorts of activities for kids. Most of all, there'll be laughter and fun (and the parents might want to join in too!)
Lego masters party
If your child is still really into Lego, perhaps a Lego Masters building session is one of the best party ideas for 12 year olds! All you need is a couple of big tubs of building blocks (and by the time they're a tween, you probably have loads) and set a challenge or theme that your tween boy or girl enjoys. You may be surprised to know that Lego building requires such creativity, concentration and hand-eye coordination that it is considered to be just the kind of activity that contributes positively to mindfulness and wellbeing!
Karaoke rock star party
Sure to be a blast amongst a group of boys and girls who love to sing and dance, the Karaoke party is a surefire fun-maker, as long as you have some happy and willing participants. Ask your tween and their friends to come dressed up as their favourite rock or pop star and hire a karaoke machine. Many double as a jukebox, so when everyone's had enough singing or it's cake time, you'll have a PA and songs ready to go. A deck or paved area outside or a wooden floor inside can be the perfect dancefloor!
If your tween girl or boy has an interest in learning how to sew, paint, cook or write beautifully, a small private workshop could be just the thing. Things to do in Sydney with kids is a fantastic class run by Sydney Creative - An Introduction To Sewing. Perfect for your tween and a couple of friends, it's a hands-on experience that will take the fear out of tackling a sewing machine and the party participants will leave with a freshly sewed cushion cover! This is the class that could plant the seeds of knowledge for a lifetime of making sustainable and planet-friendly clothes, gifts, house furnishings and more.
Eco-friendly birthday party
Climate change and the environment are big factors in tween anxiety levels these days and with Greta Thunberg leading the charge, all tweens and teens are well aware of environmental issues. One of the more modern party ideas for 12 year olds is to use the occasion of their birthday to not only celebrate with their friends but also give them something concrete they can actually do to help the planet at the same time! This How To Make Beeswax Wraps class could be a fun activity in Sydney for your tween and a small group of friends and best of all, they'll be able to recreate the process later at home. They'll leave your tween's party happy in the knowledge that they've done something to reduce the use of single-use plastic and they'll be saying, "No more cling wrap Mum!"
Floral design party
A great party idea for girls is a Floral Design Class run by Peony Story in Sydney. Devised to cater to a small group of kids anywhere between ages five and 16, this class embraces kids inherent love of nature. Kids love playing with different textures of flowers and foliage and here they can play with bunny tail grass, kangaroo paws, Australian natives and more. Their knowledgeable teacher will also instruct them in how to use the colour wheel, how to understand texture and how to layer flowers in the most effective structure. It's a wonderful way to get kids to play with various fresh and seasonal flowers while celebrating their birthdays.
Tween foodie party
Gather a bunch of kids together for your tween's birthday and have them cook up a storm! There are so many party ideas for tweens if yours is the sort who loves to bake or cook. Buy some inexpensive Japanese bamboo sushi mats and have the kids try their hand at rolling their own nori rolls. It's a bit tricky but not too difficult for tweens to master and they'll get to make theirs truly individual by choosing their own ingredients to fill them with. A great baking idea is making cakes, but a more unique party idea for 10 year olds might be to bake bread. Homemade bread is more sustainable and planet-friendly than buying processed supermarket bread and the act of baking is also a mindfulness exercise that can calm and improve mental health!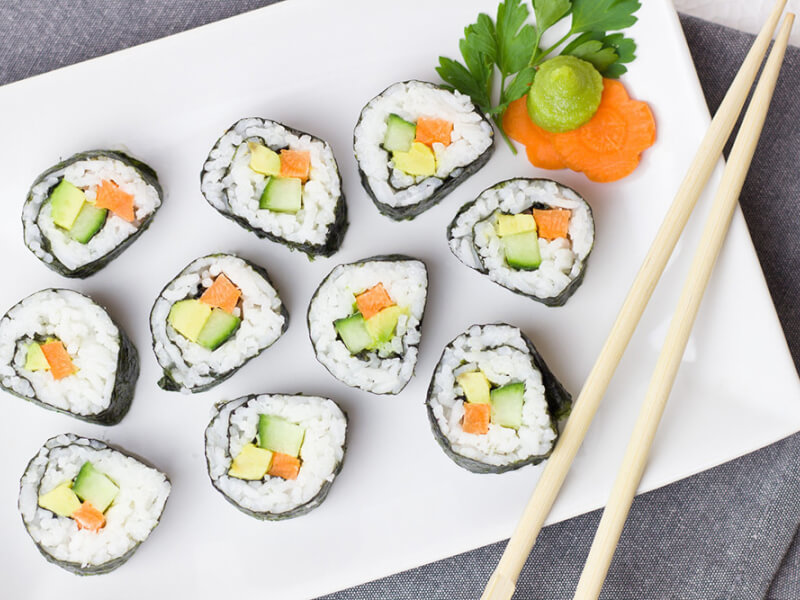 Suggested workshops in Sydney