With so many fun birthday party ideas in Melbourne for kids popping up, it can be hard to decide on the right option to suit your child. If you think back to your childhood, some of your best memories probably come from childhood birthday parties. Whether they were your own special celebrations or parties you attended for your best friends, it's memories like these that stick with you for life. And so when your own child's birthday comes around you likely want to replicate that same awesome, best-day-of-your-life feeling.
If it's one of the first birthday parties you're throwing for your little one, you will want to make it perfect! And if your child is a bit older, you might have already used up all your great ideas or are feeling the extra pressure as the celebrations become more momentous for them. To make life a little easier, we've hand-picked the best birthday party ideas in Melbourne for kids of every age! And the best part of all of these kids birthday party ideas? Everyone will go home with an awesome creation of their own making, way better than any goodie bag!
Throwing a birthday party for your kid's fourth, fifth or sixth birthday is the best fun! They are getting old enough to remember and appreciate how awesome the party is you're throwing for them yet still young enough to muster up enough enthusiasm for all types of fun activities.
You will want to have lots planned for this age group, as their busy-hands and over-energetic bodies need to stay entertained. At the same time it's important to think about the duration of the birthday party because while these little ones will have tonnes of energy at the start of the party, they're much more likely to crash quickly.
For kids who love colour and art, a drawing and painting class is a great way to let them explore their creativity and have fun with their friends. This class is suitable for four to 12-year-olds, which is great if some older cousins or friends want to join in.
If you're looking for an overall kid-pleasing birthday party ideas, then a slime making workshop is the way to go. Kids can go crazy with colours, glitter, foam beads and more, making one fluffy slime and one customisable clear slime. The class is not suitable for kids aged four, but it's perfect if you're looking for party ideas for 5-year-olds.

Kids birthday party ideas for seven to nine-year-olds
Now that your child has moved beyond finger painting and basic crafts, you can set up a creative party that will produce some pretty awesome party favours for kids. A mosaic class will see kids pick from templates like pineapples, unicorns, ballerinas or guitars, and fill them with a gorgeous array of coloured glass. Every kid will leave with something super special that they made themselves, much better than a bag of sweets!
If your house was or still is full of play-dough madness, then a hand building pottery workshop is an awesome next step for your child. Using air-dry clay, kids can experiment and create whatever they desire, whether that be a quirky bowl or a fun figure.
While girls and boys often start separating around this age, these workshops are suitable if you're looking for party ideas for girls or party ideas for boys or both! They will have full creative control over what they make, so no matter their gender or interests they will walk away with something pretty awesome to be proud of.

Kids birthday party ideas for 10 to 12-year-olds
As the teen years approach, throwing a party for your 10, 11 or 12-year-old could be one of the last times you have full creative control over your kid's birthday party. While this may seem like a relief, it's something you won't realise you enjoyed until after it's gone, no matter how stressful or crazy it is!
At this age kids have developed their own interests and hobbies, so highlighting these is a great way to guarantee that your child will feel special at their party. A screen printing workshop will allow their creativity to run wild and is perfect for the mini fashion designers who love picking or making interesting outfits to wear. You can bring along cotton t-shirts, tote bags or other items to print on. You'll be able to take plenty of fun snaps of the kids at this one - great memories for them to look back on.
Another option for a kids birthday party at this age is a wheel throwing pottery class. If your child loves hand building with clay, the pottery wheel is a whole new exciting step. It's the type of party that kids will be talking about for weeks later, and even though they will have to wait two weeks to see their fired and finished ceramics, it will be well worth the wait.

Birthday party ideas for teens
The teenage years have officially hit and if your child is like most teens, this will be the toughest age especially when it comes to birthday party ideas. They've found their interests by now and their friends likely share a bond over similar taste. The most important thing to remember is they aren't a little kid anymore, so don't go down the path of a party that screams immature. But they're also not an adult yet either, so you still need to keep things age-appropriate. Your best bet is to keep things simple and choose options that please both teens and adults alike!
Cooking classes are fun at any age, so pick a cuisine that your child loves and watch them make some delicious meals. A dumpling cooking class is a unique birthday party idea in Melbourne and can be catered to all different dietary requirements. As an added bonus you won't need to worry about catering since the kids will eat a tonne of dumplings and you might even benefit from these new skills at home in the kitchen.
In the era of obsessed plant lovers, a terrarium workshop is bound to be a crowd-pleaser among all teens. What's not to love about a self-regulating tiny garden full of natural wonders? Everyone will take their own terrarium home along with tips for keeping it lush and happy.
And another idea, if you're after party ideas for girls, is a DIY natural beauty workshop. Teenage girls are starting to discover the wonderful world of beauty and if they can make their own natural products then both their skin and your wallet is going to be happy!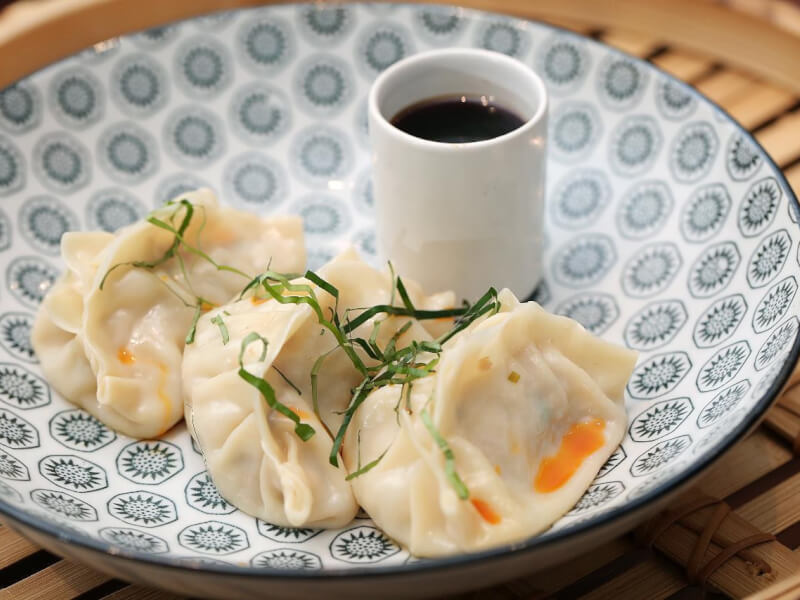 If you still haven't found the perfect kids workshop to celebrate your child's big day, there are plenty more birthday party ideas in Melbourne for kids of all ages over at ClassBento.
Suggested workshops in Melbourne