We've all had the dud-party experience where (despite the host's best efforts) conversation is stilted, nothing seems to flow and everyone leaves as soon as the cake has been cut!
So what is it that sets good party ideas in Sydney apart from bad ones? Well, it's not just a matter of nailing the food, drinks and music.
Ensuring your guests stay entertained while facilitating easy and casual interactions between different friendship groups is absolutely key to throwing the perfect party. That's why workshop parties are a fantastic option for all occasions and ages.
Looking for party themes that will be remembered for years to come? Whether you're planning a 5th birthday party, looking for 30th birthday ideas or you're gearing up for your work's Christmas bash, our ultimate list of party ideas in Sydney is sure to make the celebration a special one!
Party ideas for kids
Coming up with party ideas for 5 year olds is fraught with potential pitfalls. Hosting at home is a logistical nightmare, while renting out a venue can be seriously costly. The best idea when rounding up a room of rambunctious kids is to make sure they keep their hands seriously busy and while they stay constantly entertained. For craft-loving kindergarteners, there's Trinkets and Treasures Craft Party, where kids make their own treasure boxes or Private Superhero Craft Party where they make their own superhero mask and cup. For the little sweet tooth in your life, there's the Baking and Cupcake Decorating Kids Party or a Kids Chocolate Making Class. There's even a specially designed party for the unicorn-obsessed. Slightly older kids (seven and over) can get creative making their own furry friend at this craft party or get their hands dirty with a Bath Bomb and Slime Making Workshop. With a range of party ideas for all kids, you're sure to host an unforgettable event for your little one's big day – no matter their personality or preferences.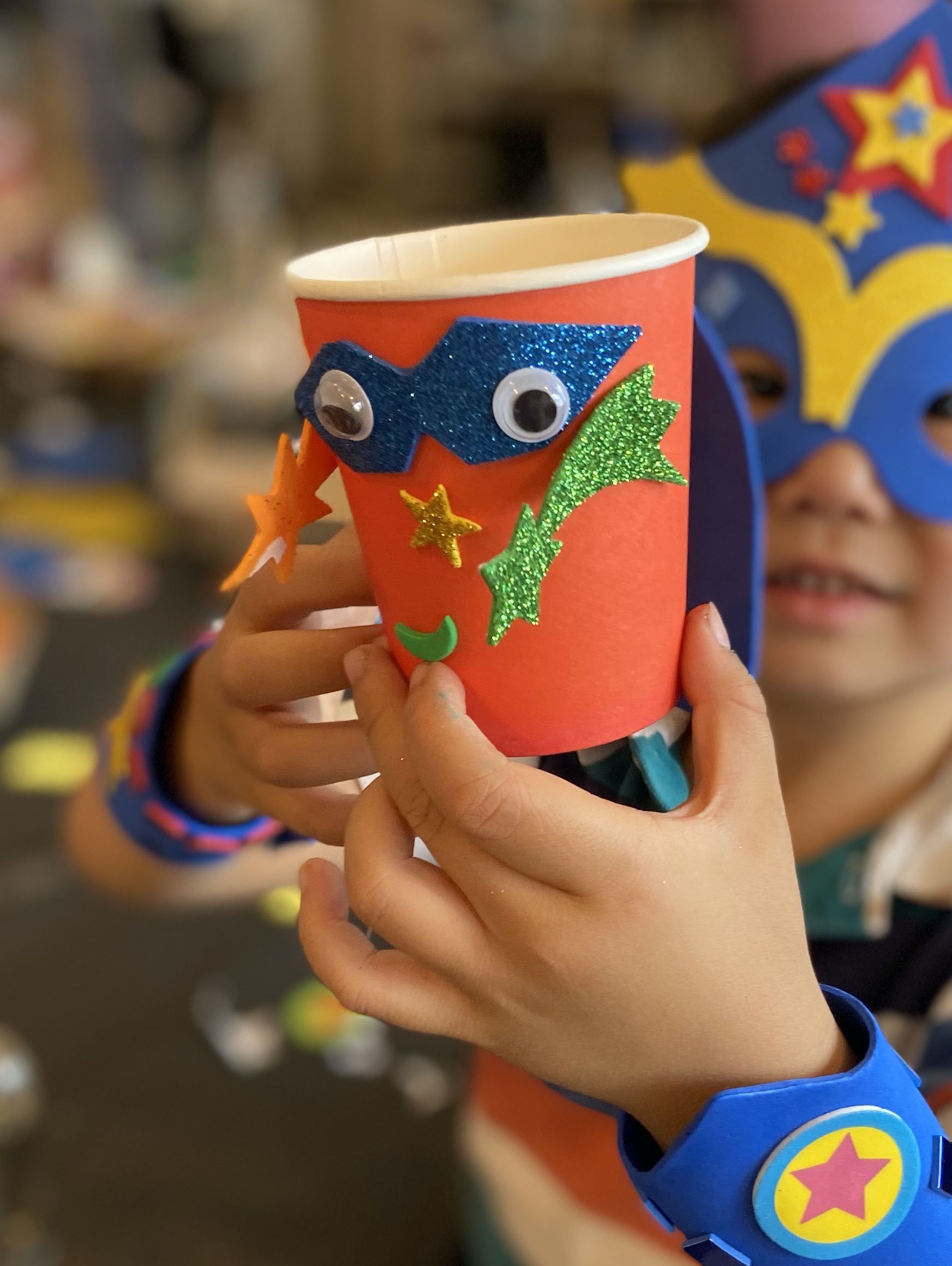 Party ideas for tweens
Tweens can be particularly tricky to cater to: they're caught somewhere between their child-like love of silliness and fun and the need to be seen as more mature and grown-up than their younger counterparts. There's nothing worse than party ideas for tweens that fail to hit that sweet spot, pitching too young or too old for the crowd. ClassBento has some tween-specific workshop parties that cater perfectly to this age group. Sewing parties are a great way to tap into kids' love of creativity without being too childish (check out the Sewing Party: Cuddle Monsters) while making accessories or dreamcatchers are also great party ideas for 10 to 12 year olds. If your tween is obsessed with makeup, beauty and body products, they will love the Kids Raw Skincare Workshop where they learn to make their own natural body products or a Soap and Bath Bomb Making Class.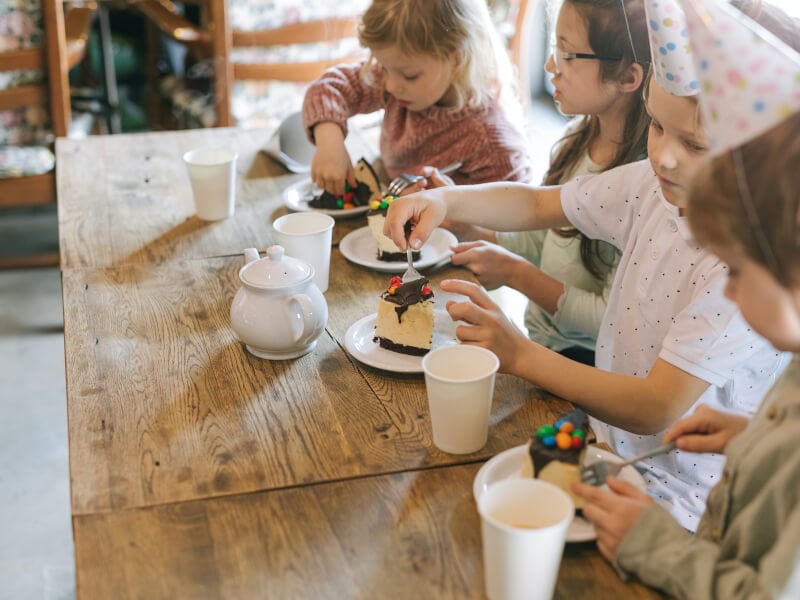 Party ideas for teens
If you're looking for party ideas for teens that go a bit beyond the classic formula of salty snacks, soft drinks and the top 100, look no further. Teenagers are increasingly interested in learning new skills, broadening their horizons and creating things with their own two hands. And a workshop party is a great way to tap into this (and to take the pressure off the parents to make sure everyone's kids stay safe). If your teen is an aspiring artist, nurture their emerging passion with a Brush Lettering Class (very instagrammable) or a Private Watercolour Class designed especially for teenagers. Teens with a keen eye for design will love learning how to make their own bright and funky polymer clay jewellery (this is a great sweet 16 party idea, as you'll have a keepsake from the day to take home) while those who love getting active can try cruising around Manly's beachfront on a skateboard.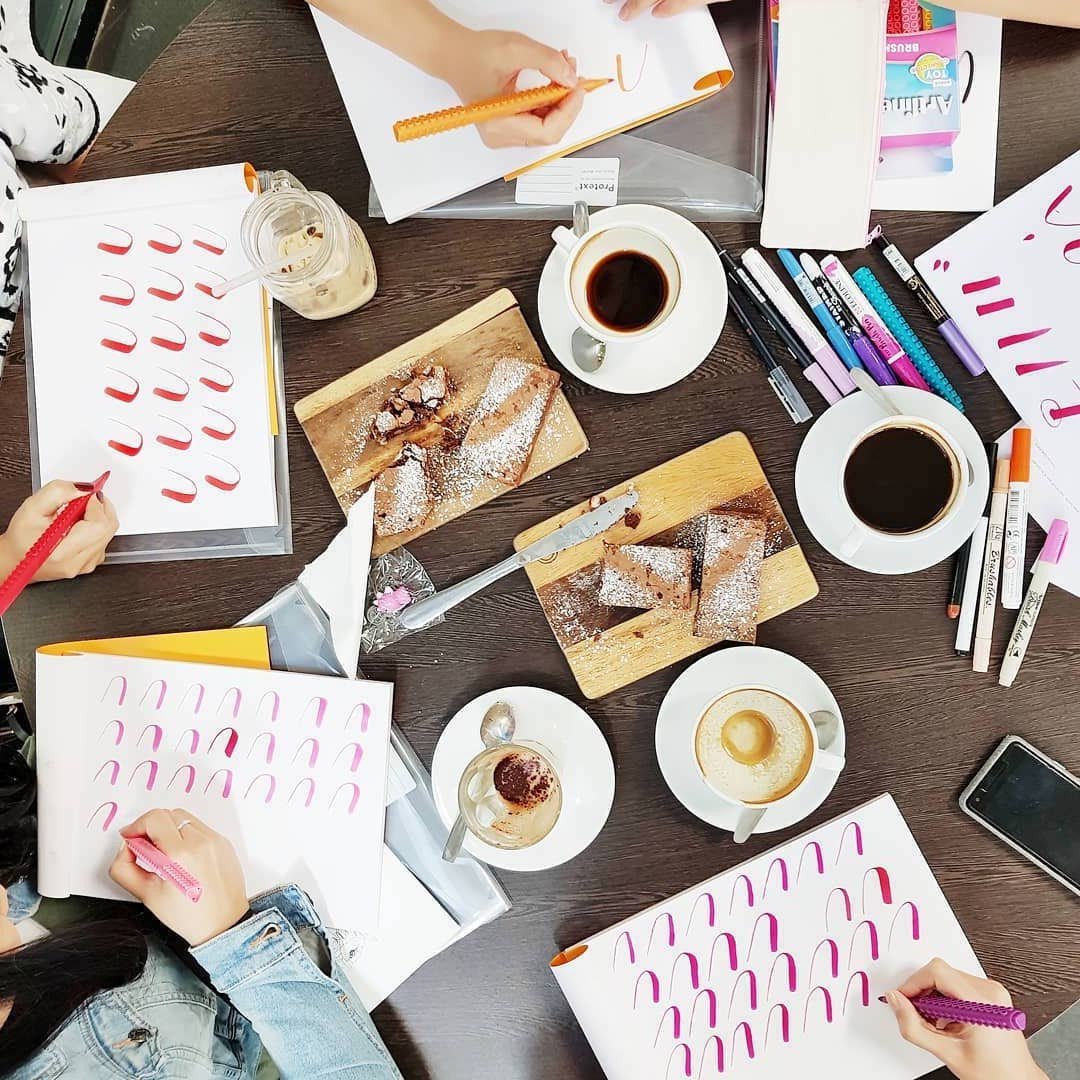 Party ideas for 21st
A 21st birthday party is all about celebrating the transition from childhood to adulthood and it often brings together multiple generations. While some drinks, cake and speeches might fit the bill for some, others deserve a party that's a little more interesting. Thinking of 21st party ideas that break the mold while still hitting the mark can be tricky, but the key is to retain a spark of childlike fun. A group juggling class, hula hoop workshop or even a cupcake decorating class are great left-of-field 21st party ideas that will satisfy everybody's inner child.
Just because you're choosing a workshop party doesn't mean you can't honour the age-old tradition of getting a little boozy on your 21st. A cocktail class is a great option for those looking to celebrate with a few drinks without just going down to the local, or for the more adventurous there's always the option of a Boozy Finger Painting Class (it's BYO so perfect for the budget-conscious or those with specific tastes).
Or, if you're really daring and considering a tattoo to mark the big occasion, why not invite everyone to a Tattoo Illustration Class where the best drawing becomes a new permanent addition to your body!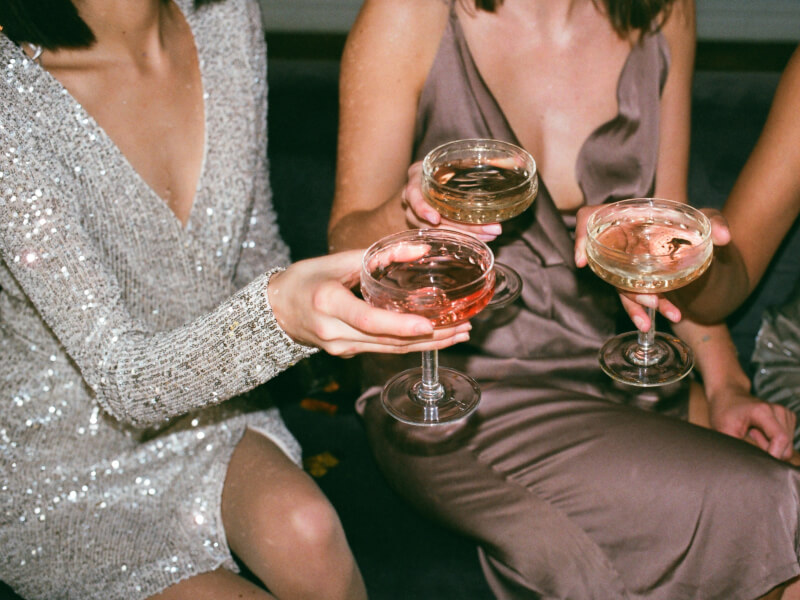 Party ideas 40th
Your 40th birthday is a big one, so it's worth doing something special to mark the occasion, but hosting a party can be more stressful than enjoyable for the birthday boy or girl. Instead, gather your friends and get ready to learn something new to celebrate all the lessons you've learned so far and everything that's yet to come.
A group photography class; whether it's iPhone photography, sunrise photography, or night photography is a great way to take in some beautiful scenery while learning the skills to capture beautiful shots in the future. At the end, you can create a photo of all the attendees for a picture-perfect memento of your 40th birthday. If you're feeling a bit worse for wear and are leaning toward something healing, wholesome and positive for your party ideas for your 40th, why not choose a Yoga, Meditation and Massage Class or learn how to master your energy and manifest your dream life in an inspiring vision board workshop. Of course, if you'd prefer to just kick back and have fun, a paint and sip workshop where you enjoy a wine (or two) while taking an art class or a relaxing cooking class are always good options.
Stuck for party ideas for a 50th birthday? Workshop parties are a great option for people celebrating their 50th who aren't wanting to invite hundreds of guests and they're perfect for making sure everything runs smoothly with minimal fuss. Some great 50th birthday party ideas for women include a Natural Skincare Making Workshop where guests learn to create their own natural skincare products as well as learning about how to use natural ingredients and create a personalised skincare routine, or this Organic Skincare Workshop which teaches you how to make skincare products from items in your pantry.
For women looking to add another creative skill to their repertoire, there's jewellery-making classes like a DIY Resin Jewellery Workshop where you'll make your own bangle ring and five sets of stud earrings or pottery classes ranging from a beginner's guide to the basics all the way to a private live sculpting party where attendees will sculpt a male torso based on a live model. There's plenty of workshop parties that are perfect for men's 50th birthday parties too. For food lovers, there are BBQ classes of all kinds, ranging from American BBQ Cooking to a Seafood BBQ Cooking Class in Centennial Park and even Korean BBQ cooking classes. While those who appreciate a fine wine can take a Malbec tasting class or a wine and cheese matching class. Plant lovers can spend a half-day with their friends learning how to grow veggies more effectively in an urban space in this Bio-intensive Vegetable Production Workshop or get savvy about indoor plants at an Indoor Plant Workshop.
Party ideas 60th birthday
If you're celebrating your 60th, you've made it well over the half-century mark, which is no mean feat. Whether you're celebrating with family, a close group of friends, or a mix of both, your guests will love doing something a little different to mark the special day. A great way to celebrate turning 60 is to try something you've never done before. Why not grab your guests and learn what all the fuss is about fermenting in a one-hour Kombucha Making Workshop. Or take a Pasta Masterclass and learn how to make delicious fresh pasta from scratch. Or if you really want to let loose, bring your nearest and dearest along to a Bellydancing for Beginners class. Of course, if you'd rather stick to the more surefire winners while still doing something a little different, try a Make & Sip Terrarium Class (BYO wine) or a classic paint and sip class (BYO alcohol of choice).
Party ideas 70th birthday
There's no reason why a 70th birthday can't be just as exciting as a 21st. In fact, a workshop-based party is a great option that minimises all the tedious prep work that goes into hosting a party and maximises fun over a relatively short period of time. And the best part is, pretty much every option is suitable for all ages. If you love having a laugh, you can learn how to use laughter to improve your wellbeing (and get your friends and family to have a laugh with you) in a two-hour Laughter Wellness Class. If your idea of a good time involves a cup of tea and a slice of Brie, give yourself an excuse to enjoy both at the same time in this Tea and Cheese Pairing Class (they go together better than you might think). Or if you're more of a chocolate and wine person, there's always the Wine & Chocolate Matching Class where you'll taste everything from Moscato to Pinot, milk, white and dark chocolate. For those who have a creative flair, get your friends and family involved and learn a new skill yourself in a Palette Knife Painting Workshop where you learn to paint with a knife or a Leather Wallet Making Class (once you've learned to create them yourself, they also make a great hand-made gift for Christmas or birthdays).
Party ideas for Xmas
This year more than ever there is a movement away from consuming endless new items and instead an emphasis on gifting sustainable or handmade gifts with a lot more heart. Combine your Christmas shopping with your Christmas party at a Natural Skincare Christmas Gift Making workshop where you learn to make your own natural cosmetics to give as gifts or learn to craft your own unique Christmas cards at a Brush Art and Lettering Christmas Workshop. If you're just looking to have fun and get everyone into the Christmas spirit, opt for a Sip and Paint Christmas Ceramics Class where festive ceramic painting is accompanied by nibbles and Pinot or give yourself an excuse to eat cookies with a Christmas-themed Iced Cookie Decorating Class.
Party ideas for engagements
What better way to celebrate an engagement than by making your own copper, silver or gold wedding ring from scratch? Book a private class and invite your wedding party and they'll go home with their own custom-made ring to wear to your wedding and beyond, as a memento of your epic union.
Birthday party ideas
Whether you're looking for party ideas for girls or party ideas for boys, the one party that's guaranteed to be a winner every time is a dessert party. No matter what our age (or gender) we all love sweets, but simply sitting around eating sweets isn't really a party - that's where dessert-making workshops come in! If it's a kids party, why not head to a real chocolate factory and learn how to make some sweet treats in a Kids Chocolate Workshop or for something a little different (but equally delicious) try a Unicorn Cake Pop Class. There's also chocolate making workshops for adults or more adventurous dessert options like a Dessert Eclairs Cooking Class or even a Makmak Raspberry Macaron Making Class.
Suggested workshops in Sydney