Just like the kids themselves, kids birthday party ideas come in all shapes and sizes, and thankfully Sydney has a wide variety of them. Looking for fun activities for kids that are introverted, however, has always been more difficult. Whereas traditional kids birthday party ideas involve a sizable number of children running around together and enjoying each other's company, an introverted birthday boy or girl may prefer to spend their day in a more quiet and simple environment.
That's not a bad thing, either! If anything, it can make your kids party ideas easier to assemble, and your kids' party themes quicker to come up with. You don't have to contact a variety of parents, organise a whole shindig involving a range of children that aren't yours, and you don't need to worry about feeding that crowd of children, either. Having an introverted child can make planning fun activities for kids a little more difficult initially, but trust us: it's easier in the long run.
Here are a few ways for your kids party ideas in Sydney to cater to a quieter child.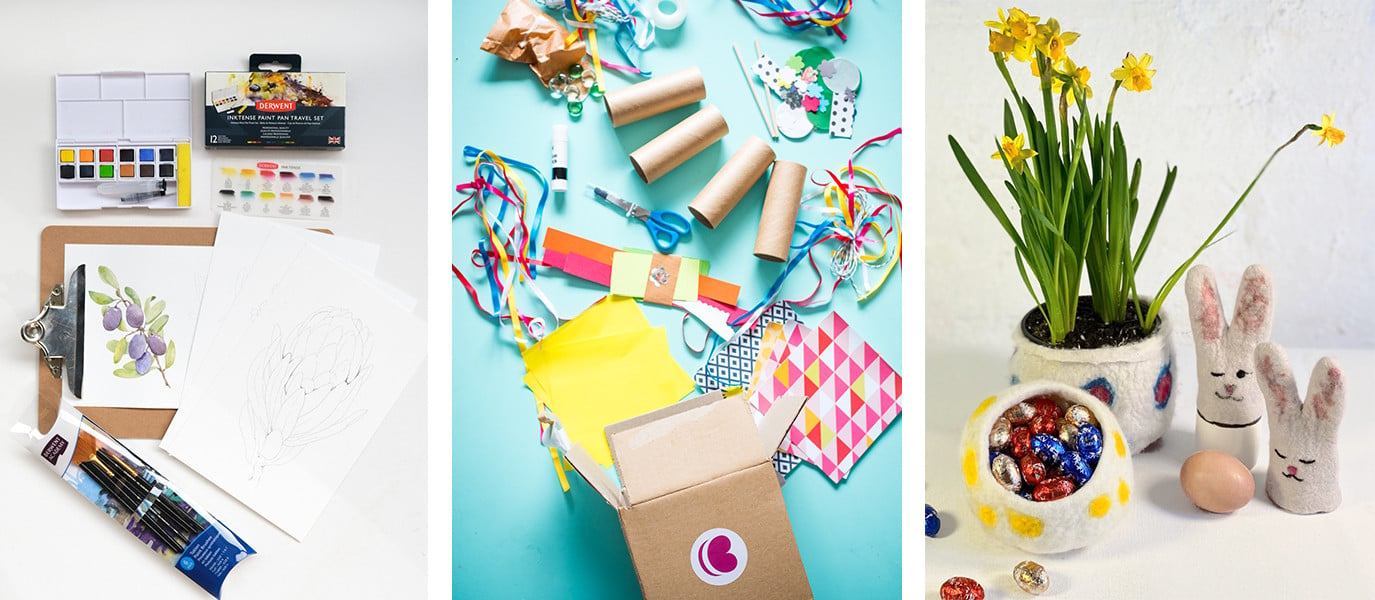 Don't force a party on them
There are so many fun things to do in Sydney, it can be incredibly tempting to try and make your kids party ideas as exciting as possible. And, although your heart might be in the right place, it may result in your child not just having a bad birthday, but also retreating further into themselves. Trying to get an introverted kid to come out of their shell without overexposing them is a real balancing act, but it can be obtained, and your kids party themes are a perfect time to strike that accord!
If your little one is entirely resistant to leaving the house, ClassBento has a range of virtual workshops and indoor activities for kids that can be enjoyed in your living room! With plenty of arts and crafts for kids to sink their teeth into, it doesn't matter how many people participate in the workshop: the experience will be very much the same. So whether your kids birthday party ideas are as simple as inviting a few friends over or just making it a family affair, our virtual art classes for kids are a wonderful way to get them engaged and active without them being overwhelmed.
Although our live streaming classes are a wonderful way for your fun activities for kids to engage with local Sydney creatives and get your little ones creating, sometimes even that can be too much. That's why ClassBento offers our craft box kits, where everything you need to complete the class is included in the box.
One of our most popular kids party ideas is our DIY Mosaic Craft Box For Kids! With everything included in the box, your little one can enjoy the pre-recorded video and the mosaic building without the pressure of having to overtly socialise!
If you're hunting down girls birthday party ideas, our Dried Flower Crown Craft Box For Kids is a great way to get them creating and accessorising! Using native flowers and a reusable headband, they can design and create their very own birthday crown from scratch, offering one of the best things to do in Sydney for indoor activities for kids. These also make great options if you're trying to host a kids party during COVID-19.

Kids birthday party themes with direction
One of the biggest fears for introverted children is unstructured socialising. Being left to their own devices to interact with a group of children can be difficult and overwhelming, so when you're planning your kids birthday ideas, having a strong theme and continuous activities can be very important. It doesn't matter what theme or activity it is, by the way. No one can tell you what the best kids party themes for your children look like, as each child is different. However, if you have a consistent theme running throughout, you can keep the children engaged and active and avoid the anxiety associated with downtime.
Not that this is always going to be an issue for your kids party themes. Many introverted children have a small-knit group of friends they feel comfortable socialising with, so not everything is going to be perfect for everyone. But getting that group engaged in fun and collaborative activities is a great way to enhance your kids birthday party ideas in Sydney.
Whether it's virtually or in-person, our ceramic painting workshops are fantastic for your kids party themes, as they don't burden them with too much creative responsibility, but still lets their imaginations take the lead. At Maker's Loft in Cammeray, your little one and their friends can learn how to paint pre-prepared ceramics, and give each item their own unique design and flair, making it one of the easiest craft classes for kids. As each child gets to work on their own project together, there's no pressure to overtly socialise, and gives them the freedom to get lost in their own work!
Pinta Crafts in St. Leonards also specialise in kids party themes, and offer fantastic school holiday activities and easy crafts for kids celebrating their special day! No matter the theme, Pinta Crafts has some of the best kids birthday party ideas in Sydney! Not only this, but both Maker's Loft and Pinta Crafts offer some of ClassBento's most popular virtual art classes for kids, so you can make the most of their expertise without leaving the house.
ClassBento understands that each child is different and creating kids birthday party ideas that work for you and your children are highly unique. With so many things to do in Sydney, it can be a little overwhelming trying to choose kids party ideas. But don't fear, trying to organise kids party ideas for introverted kids is like trying to choose a restaurant when you live with a chef. It can sometimes be best to stay in, relax, and let the expert tell you what they need.
Suggested workshops in Sydney