Planning kids parties in Sydney can be a fun adventure in your own creativity. You want the little ones to have fun, engage with each other and feel free to enjoy themselves without letting them run completely rampant and destroy the house. Kids birthday party ideas are a balancing act and a ridiculously unappreciated art form, and here at ClassBento, we want to help you bring out the best for your birthday party ideas at home.
With social distancing laws starting to relax, there are birthdays to catch up on and celebrations that have been rain checked for the better part of 2020 that are positively itching to go ahead. Don't worry, we're here to help with a variety of crafts for kids, fun indoor family activities and birthday party ideas for kids that'll keep them busy, satiate their imaginations and ensure they have an incredible time without destroying your favourite vase.
Crafts for kids that make for awesome party ideas
One of the best kid's party ideas you can have is offering up a series of activities that aren't too restrictive, but still keep them busy. After all, nothing spells disaster like having a group of young children hopped up on cordial, running around your house unchecked. Although ClassBento specialises in creative workshops for all ages, our new LiveBox feature can help you create fun indoor activities for kids like no other. With craft kits delivered straight to your door, the gaggle of mini-people you're in charge of entertaining will get their imagination fix before they have the opportunity to eat too many gummy worms and throw up on your finest Turkish rug. If you're stuck in quarantine here's a list of the best virtual party ideas for kids.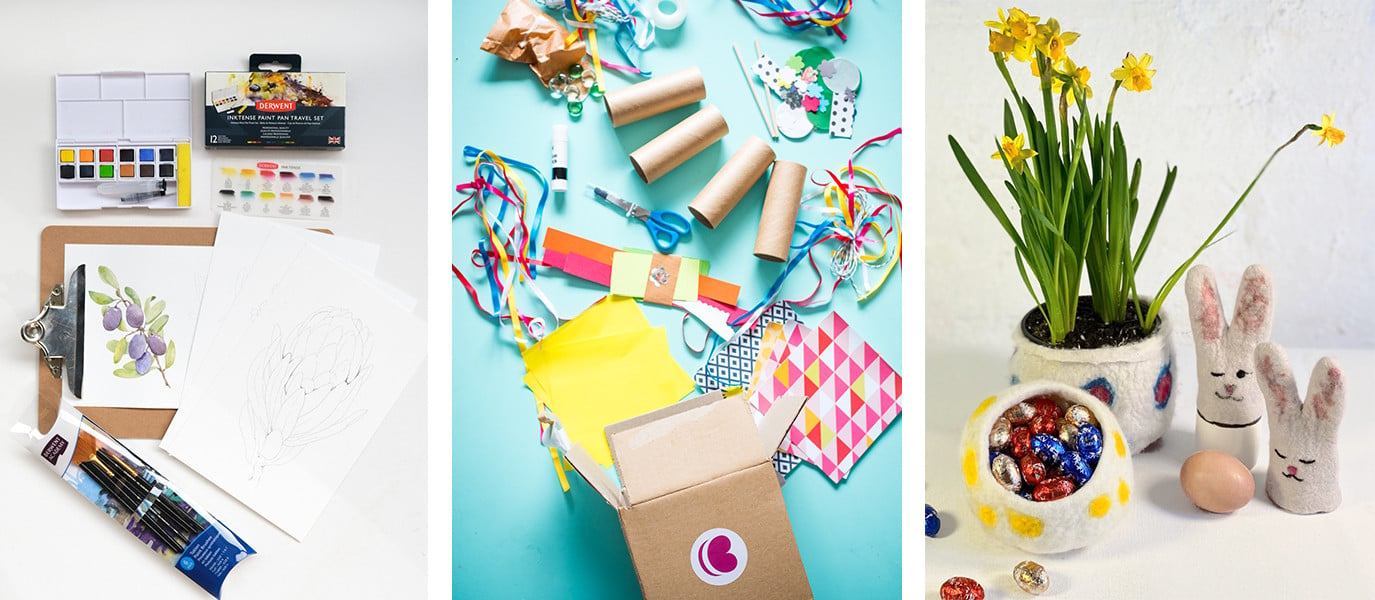 Pamela Woods is a Sydney-based artisan with over twenty years of experience crafting, creating and imparting her artistic wisdom onto others. Before quarantine, she ran in-person workshops all over Sydney and now her craft kit classes are ideal when looking for fun activities for kids!
Her Koinobori workshop is one of the most culturally enlightening crafts for kids while still being a world of fun. "Children's Day" in Japan celebrates the nation's youth and is a day of goodwill for future generations. The real fun, however, comes from making Koinobori - or decorative hanging Koi - a tradition that also makes for fun things to do at home with kids.
Using colourful paper, fabrics and upcycled materials, Pamela can show you and the little ones how to make awesome hanging fish with her crafts for kids workshops! Although children are very much the focus of Koinobori, a supervising eye will quickly turn into a participating hand once you realise how much fun the kids are having.
If you're looking for boys birthday party ideas, it's hard to look past our virtual slime making workshop! You'll need a few essentials such as shaving foam, handwash and acrylic paint to colour the slime, but everything else you and the kids require will be sent straight to your door. This is some real messy fun, making this one of the best things to do at home with kids if you don't mind doing a bit of cleanup. Avoid doing this over the expensive carpet or in good furniture, trust us.
Party ideas for kids that will not sit still
In an ideal world, crafts for kids would ensure that they all sit down, chill out and just enjoy themselves. The reality is that kids aren't always like that and sometimes your indoor family activities need a bit of juice. Again, stress not. We have you and your hyperactive children covered.
Our Virtual Circus For Kid's class is one of the best online classes for kids we have if you're searching for fun activities for kids that keep them active. With a colourful craft kit containing hula hoops and juggling balls, your children will learn some circus essentials that'll keep them fit, entertained, and help them work out all that quarantine energy.
This is one of the best kids party themes and is one of the safest things to do at home with kids because even though it's centred around the circus essentials, there'll be no tigers or elephants, so you won't have to worry about the ethical conundrum or the health and safety aspects that come from inviting big cats into your house. Bear in mind, however, this class stretches over eight lessons, so although this makes for a difficult choice if you're looking for one-off birthday party ideas, it does make for a fun and inventive ongoing workshop if you're chasing things to do at home with kids over an extended period of time.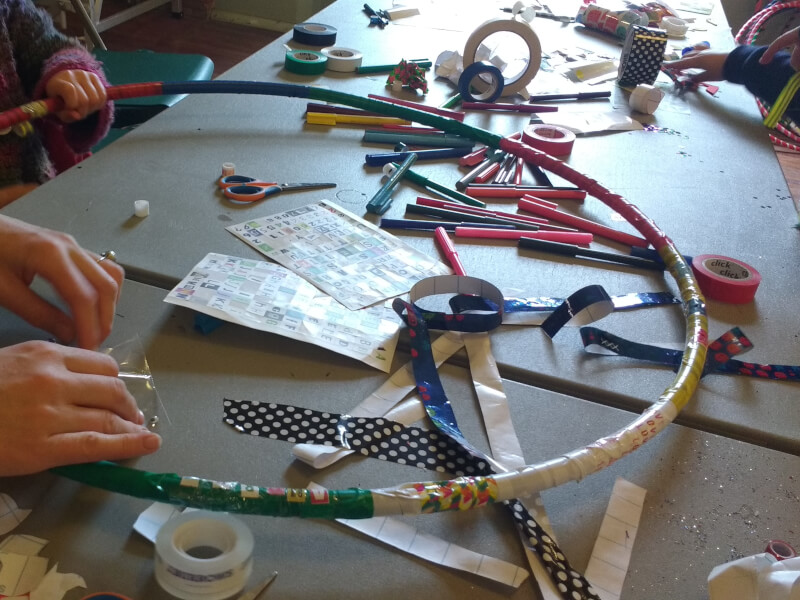 But we get it, not all of your kid's party ideas can extend over eight different circus sessions. If this sounds fun, Suzie Spindoll - Sydney circus performer extraordinaire - also runs a Make Your Own Circus Equipment class. Not only is this an inventive way to make crafts for kids exciting, but she'll also show you how to use your freshly-made hula hoop and flower sticks, so your little ones can make their own circus!
We promise we're not trying to convince your children that the life of a carnie is worth living. After all, living in a tent isn't for everyone. If this is the case, and you're still hunting down fun indoor family activities that get everyone moving, Mitchell Yee is one of Sydney's best dancers and his virtual dance classes will have you all breaking a sweat before you've even popped and locked, or jived and jiggled and other… dancing terminology.
Take it from us, he's the master.
Perfect as indoor activities for kids, Mitchell Yee offers classes from K-Pop through to Tik-Tok dance workshops and, with a maximum attendance of twenty, your birthday party ideas can involve everyone moving and shaking along with him. These workshops are also one of our most affordable birthday party ideas for kids, so you'll keep the budget down while the little ones work out all their energy.
Whatever you choose, ClassBento has your back. Looking for kid's birthday party ideas is hard enough, but having to plan and host the party yourself can be stressful. We're here to help. We have a full range of online workshops and craft kits, and never hesitate to contact the class instructor for more information on how they can help you make the most of your kid's birthday party ideas.
Suggested workshops in Sydney