If you're wondering where to begin with finding the best wellness hens party ideas in Melbourne, let us help you out. The bride isn't the typical bride and wouldn't be seen dead walking around the city wearing a sash and veil on her hens party. Instead, she's the type of bride who prefers chilled out hens part activities and would love nothing more than to share a beautiful day with her loved ones taking part in wellness activities in Melbourne.
The bride is someone who values her friends and family the most and is someone who wholeheartedly loves the idea of reconnecting with her nearest and dearest on her big day. She's an eco-warrior who is doing her bit for the planet, yet she loves to try new things as she's constantly learning. She's not a big fan of drinking alcohol but she's happy to have one or two, especially as it's her hen's party.
If this is the bride you're trying to come up with epic hens party ideas in Melbourne for, let us help you find some incredible activities she'll not only love, but the whole party will love. We suggest either making a day of it and including at least three activities into your hens party games or choose at least one to kick start the day.
1. DIY vegan beauty workshop
In this beginners DIY vegan beauty workshop in Sydney, your hens party will love learning all about how to make their very own natural skincare products. As the world is becoming increasingly aware of the harmful products we bring into our homes, start making changes with what you actually put onto your skin. You'll be fascinated to learn all about how to improve your health and wellness and you'll make your very own skincare products to take home with you. Expect a fun and fascinating class, taught by some of the best teachers in Sydney!
2. Soy candle making workshop
Continue on with the theme of becoming more eco-friendly and make a start at home by switching up the candles you burn. Did you know, if you burn candles which aren't soy candles, you'll be releasing more carcinogens into the atmosphere, which is more harmful to the planet and to your lungs?
Learn from our expert candle makers and enjoy making your very own scent and candles you can look forward to burning after a long day at work. This is a fantastic hens party idea in Melbourne because you'll be doing something out of your comfort zone which most people have never done before. Learn together and enjoy making memories in this gorgeous hens party class in Melbourne.
3. Soap and shampoo making class
Next up, learn how to change your soap and shampoo in your home and enjoy learning how to make the most amazing, natural products you can use every single day! This class is perfect for beginners so no previous experience is necessary. You'll begin the class with a thorough explanation or how to use the equipment and materials required in a sustainable and affordable way. You'll then learn how to mix soap and have time to experiment using different oils, exfoliants and scents to add your stamp onto it. You'll be making soap and useful shampoo bars which are a fantastic resource instead of having to buy plastic bottles in the supermarket.
4. Terrarium class
Even though many people have a fear of bringing plants into their home because of the worry of killing them, it's much easier to look after a terrarium than you think. We recommend starting off slowly to build your jungle at home by joining a fun and engaging terrarium class to learn the basics on how to create more at home. Terrariums only require watering a couple of times a month so you don't need to worry so much about being responsible for them.
Although they look tricky to make, when you have the right tools and materials, along with an expert teacher to help guide you, you'll be surprised at what you're capable of doing. Throw in a hens party for this class and everyone will love getting their hands dirty to create their own little masterpiece! It's a win all round!
5. Pottery class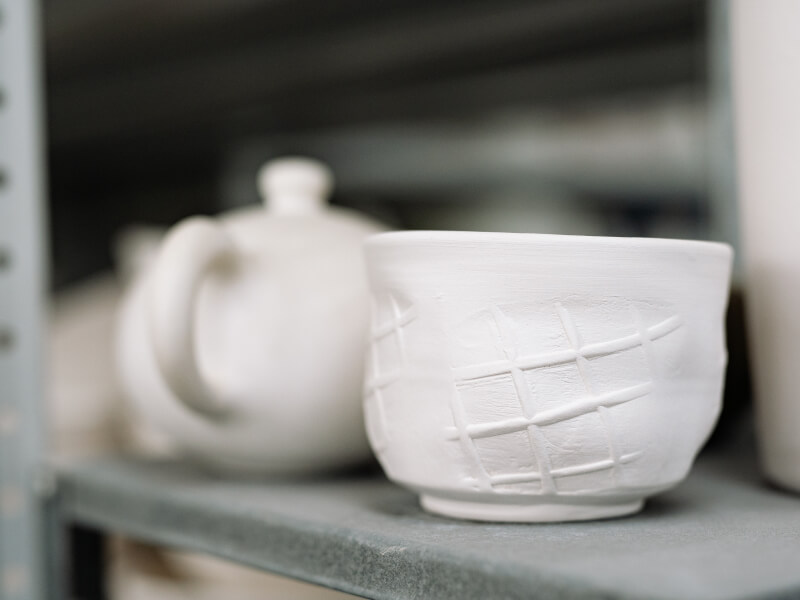 Continuing on with our wellness theme, our pottery classes are one of the most popular hens party ideas in Melbourne! Not only is it a relaxing and meditative experience, but it's also an activity most people really enjoy. The satisfaction of being able to create your own mugs, bowls and vases you can use in everyday life is a rewarding experience. If you've ever wanted to learn how to use a pottery throwing wheel, you'll be guided by our expert local Australian teachers who will show you everything you need to know about making your own pottery. The beauty of this class is that you'll be able to gain the skills to go home and continue on making pottery as a hobby. As long as you have some clay and water, you'll be able to replace so many kitchen items with your homemade pieces. Hens love this class because they are constantly reminded of the beautiful memories created every time they use their mugs and bowls each day.
Whilst these are only five options to include in your hens party, we can help you plan your party. Most of our classes are mobile-friendly, meaning if you wanted help organising your own venue, we can help you. Just contact us for more details.
We hope these hens party ideas in Melbourne have inspired you to know that there's much more to a hens party than drinking too much alcohol. The options are endless in having the most beautiful day with your nearest and dearest.
Suggested workshops in Melbourne