Discover beautiful Mother's Day painting ideas in Canberra that all mums will love! We know trying to find the perfect Mother's Day gifts can be difficult, especially when your mum says she doesn't need anything, or you're not keen on sending her another Mother's Day flower delivery. Instead, spoil Mum this year and make her feel special by learning how to paint with our gift experiences in Canberra. Gift experiences are on the rise because they're all about trying new activities and creating long lasting memories, which can be more meaningful than other gifts.
This year, try something new and give your mum a gift experience this Mother's Day in Australia which could transform her life. Our painting classes in Canberra are designed for absolute beginners, which means there's no need to fear the idea of painting or drawing in front of others. If neither you or your mum have painted before, and you're nervous about what other people in the class might think, you'll be pleased to know that all of our classes are suitable for beginners, so you won't be bothered by any big egos. This is a huge relief for many – and we want to make sure that everyone (and every mum) feels comfortable and relaxed during our classes.
Our classes are also designed to help you relax and unwind by allowing you to take time out from life's daily stressors. We know mums are super busy, so this year give her something back. Help her feel empowered to take on the world and to take time out doing more of the things she loves. If you've heard her mention that she'd like to take up a new hobby, now is the right time to help her kickstart something new! Start with some of the best Mother's Day painting ideas in Canberra so that she can build her confidence while having fun at the same time.
Why not join her for a painting class in Canberra, too? The best Mother's Day presents include a gift experience that you can do together to create more long-lasting memories. And, when you learn a new skill together, you might end up wanting to continue painting together as a new found hobby! After you and your mum have learned the basics, you can either continue on at home orjoin some of our other amazing Mother's Day painting classes to take your skills further.
There are plenty of health and wellness benefits that come from doing our Canberra painting classes, so let's help you explore some of the different art lessons your mum will love. They're guaranteed to make for a successful Mother's Day gift idea!
Start with a beginners painting class in Canberra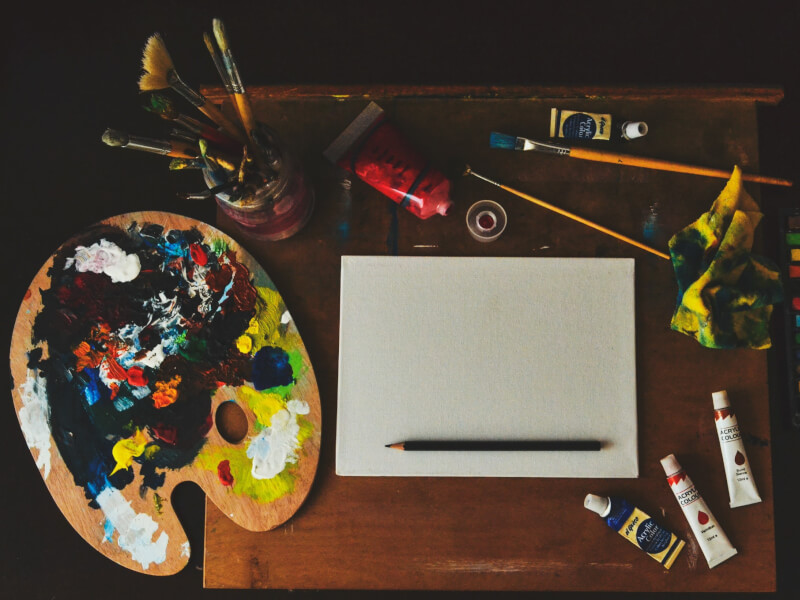 Let your mum build her confidence slowly with a beginners painting class in Canberra. If your mum has always wanted to learn how to paint properly, the beginners painting class is the perfect gift experience for her.
In this three-hour art class in Canberra, she'll learn absolutely everything there is to know about painting while being guided by a local artist. She can expect to learn how to measure and draw perspective properly so she'll be able to draw dimensions – an important skill that she'll be able to practice more when she gets home. She'll also learn how to paint with different mediums, such as with acrylic paints or oil paints. Encourage your mum to ask as many questions as possible to make the most of the class, and before you know it, your mum will walk away with a newfound confidence and tools she needs to continue her painting path back at home.
Either join your mum and learn a new meditative and relaxing skill together, or let her go on her own to meet like-minded locals so she can form new friendships!
Watercolour painting class in Canberra
If your mum already knows how to paint but she's looking to learn new painting techniques, a watercolour painting class in Canberra could be the perfect Mother's Day present idea. This is a beginners painting class, so regardless of whether or not your mum has painted before, there will be no egos to worry about in this art lesson. She'll learn absolutely everything there is to know about painting with watercolours and will learn from a local expert, surrounded by like-minded people.
Make sure Mum asks as many questions as she can to make the most of the class, as she'll be learning how to bring art to life by learning the basics of composition, colour and brushstroke techniques. She'll also learn how to mix watercolours? to create various techniques and effects that will bring her piece of art to life!
Why not join your Mum in this beautiful Mother's Day gift and create gorgeous memories together? You'll be given all of the tools you need to continue on when you get home, plus tips on where to buy the best materials in your local area. You never know, you could start a new hobby together!
Discover a fun paint and sip class
If you know your mum would prefer a fun painting class, or she'd simply like to dip her toe into the painting world, why not head along to a fun paint and sip class she'll love? Unfamiliar with paint and sip? These fun art lessons aren't supposed to be taken seriously, so expect to learn how to paint a modern masterpiece, such as a Van Gogh, with one hand while sipping on a glass of wine with the other!
Guided by a local artist, you'll learn the basics of painting in a fun way, so you and your mum won't feel pressured into becoming the next Van Gogh! Give her the opportunity to let her hair down and enjoy creating some fun memories, while meeting like-minded people! She could either bring some friends along or you could do the class together as the most perfect Mother's Day gift idea.
While these are just a couple of Mother's Day painting ideas to consider, there are plenty of art classes and workshops in Canberra to choose from. We hope these gift experiences for her will help empower your mum to have plenty of fun while learning some impressive new skills.
Painting workshops in Canberra