Trying to find the best gifts for Dad but unsure of what to buy him? Fear not – we're here to help you find some of the best gift ideas for Dad in Australia! We're here to help you discover fantastic presents for Dad you would have never thought of. You don't need to buy him the same predictable gift each year. Instead, surprise him and make him feel like you've made the effort to go above and beyond to give the gift for him that he truly deserves.
With thousands of gift ideas for Dad in Australia to choose from, there's something for everyone. If he lives near a city, you can either book an in-person art class, cooking class or craft workshop so he can meet like-minded people. And if your Dad lives regionally, why not book an online DIY class where he'll be able to learn new skills via live-stream? Either way, it's the perfect way for him to discover a new hobby or passion.
Let's get started and introduce to you some of the best gifts for dad in Australia!

Pottery wheel throwing class
Many Dads love doing a bit of DIY, and there's something rewarding about getting your hands dirty at a pottery wheel throwing class. Dad will love this unexpected gift, which could be perfect if you're looking for birthday presents or Christmas presents for him.
With pottery wheel throwing classes located all over Australia, it's never been easier to support a local business and learn from some of the best pottery makers in your local city! Pottery wheel throwing classes are a fantastic opportunity to help Dad take some time out. He'll be able to switch off while mindfully learning a brand new skill in a relaxing and meditative environment. He'll learn to guide his hands on the pottery wheel and mould clay into beautiful pieces of crockery he can use in a practical way every single day. Join him and create long-lasting memories as you try new things to do together.
Calligraphy class
Did you know that ClassBento started because one of the co-founders, John, always wanted to learn calligraphy? If you think your Dad might like to learn how to write beautifully, then this unique gift idea for men will be perfect for him. As he earns the traditional art of calligraphy writing, Dad might discover a new love for learning how to write more consciously and productively. He'll enjoy learning this new skill from a local calligraphy expert and appreciate having a bit of "me time", too! It's a fun and exciting gift experience for Dad that he'll love.

Italian cooking class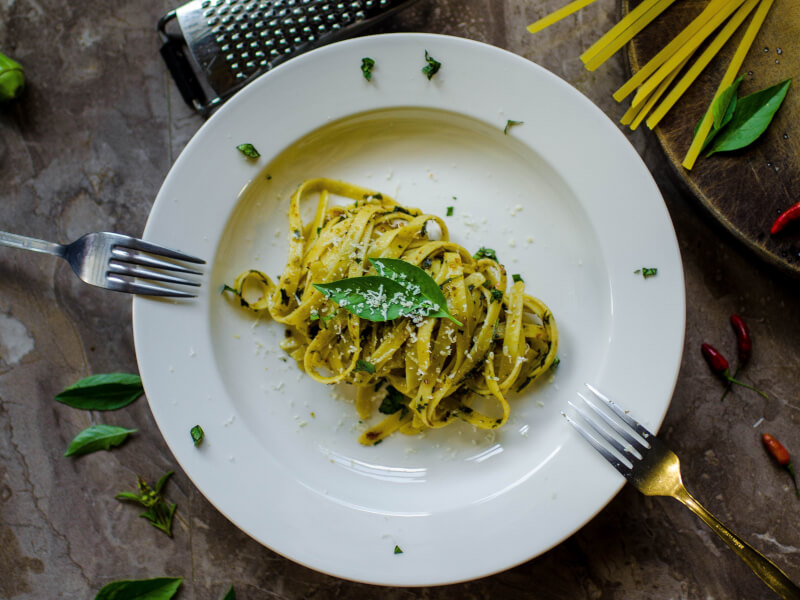 If Dad thinks he's the next Jamie Oliver and knows how to cook a thing or two in the kitchen, help him strengthen his love for cooking with an Italian cooking class! On the flip side, if Dad doesn't do much cooking, help him gain confidence in the kitchen so that he can spend more time learning to cook new recipes. This is a wonderful way to make mealtimes more enjoyable for the whole family!
With thousands of Italian cooking classes to choose from, Dad might like to learn how to make pasta from scratch, learn how to make the perfect pizza or learn how to make a restaurant-worthy three-course Italian meal from scratch! There are so many fun cooking classes to choose from, he'll have a blast learning new recipes he can make for the whole family.
Paint and sip
Give Mum and Dad the night off and book a fun birthday present idea for Dad this year. Paint and sip classes have successfully inspired anyone and everyone to try art classes without any pretence, and Dad will love sitting back and enjoying a fun night out with Mum. They'll spend the evening with other like-minded people while learning to paint with a glass of wine in one hand. Forget going out for dinner and help Mum and Dad rekindle date night with this unique idea!
Organic kombucha making class
Is dad on the path to wellness and looking for an alternative to beer? Help him discover the art of organic kombucha making with a fun and unique kombucha class. If you're looking for Father's Day gift ideas or birthday gifts for him, it doesn't get more rewarding than helping Dad on his path to health and wellness for a brighter future. He'll learn everything there is to know about making his kombucha from scratch, so next time he has a family BBQ or friends around, he can reach for his homemade kombucha, rather than another beer.
BBQ cooking class
And leading on from the kombucha making class, Dad will love a BBQ cooking class so he can brush up on his cooking skills. Many men feel like they must look after everything there is to do when it comes to the BBQ, so why not take his skills up a level with a fun cooking class? He'll learn how to marinate meat, how to smoke meat perfectly and of course, ask as many questions as he likes to ensure he's doing everything he can on the BBQ next time he cooks at home!
Glassblowing class
It doesn't get much more adventurous than gifting dad with a glassblowing class. Help him bring out his creativity while doing DIY and working with fire! He'll learn to blow the glass through a naked flame to create a gorgeous art piece he can take home with him. Even if Dad isn't into the idea of making an art piece, it's more about the process that comes with it. He'll feel empowered working with a blow torch to bring out his creativity which could work wonders with his mental health.
These are just a couple of the many gifts for dad to consider, but the options are truly endless when it comes to exploring present ideas for Father's Day, birthdays or Christmas.