Give your little ones the gift of play this Christmas with hundreds of brain stimulating gift vouchers for kids. No matter how many new toys you buy, there's nothing more impactful on developing brains than exposing kids to fun new experiences.
It can be easy to fall into a routine with your children, but doing so can make it hard for them to see the world from a new perspective. Thankfully, there are plenty of fun kids activities and online experiences available in Melbourne, Sydney, Brisbane, Perth and regional towns across Australia that will help stimulate kids' minds this Christmas. Here are our top gift vouchers for kids this Christmas.

Get messy with kids pottery classes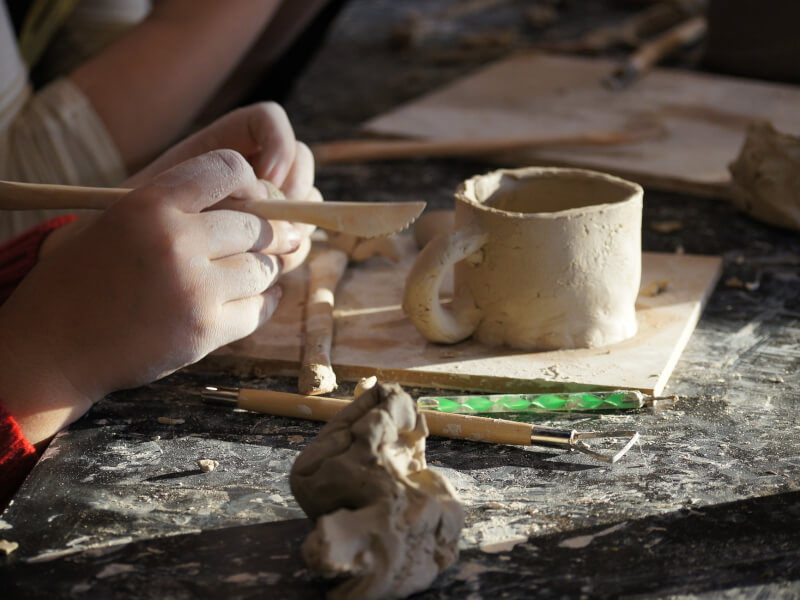 Clay play is a fun way to develop your child's creative confidence and help them embrace their artistic side. Moulding, shaping and modelling clay allows kids the chance to create any sort of character they can dream up, all while learning how to use different types of sculpting tools.
Pottery classes are fun things to do on the weekend and another fantastic gift idea for kids this Christmas as they help your child develop their fine motor skills and hand-eye coordination. Pottery also encourages creativity and allows kids to experiment with colour and texture to create unique works of art that reflect their personality.

Kids craft classes to help set their imaginations free
Craft classes for kids are a great way to teach children valuable lessons about confidence and creativity while allowing them to let loose and express themselves freely through their imagination. There are plenty of different types of crafts that kids can learn to make with our experience gifts cards. From jewellery making to paper mache and other papercrafts, there's something for everyone in the family.
Jewellery making is a fun indoor activity that brings out kids' natural creativity and allows them to show off their superpowers with pieces they have made themselves. Kids can choose from a range of different materials like wire, beads and metal to create their own unique creations. While something like paper mache encourages kids to work together as they mould and shape different materials into something exciting, while also creating lasting holiday memories they will cherish forever. Paper mache crafts even come with some fun science experiments thrown in for good measure!

Discover their own style with painting classes for kids
Painting classes make fantastic gift vouchers for kids as they are a great way to help your child develop their creativity and build their self-esteem. A painting class for kids will help them learn how to use all sorts of different paints, brushes and techniques to create messy and beautiful paintings.
Painting is one of the best ways for a kid to express themselves artistically without having any fears about whether or not they're doing it right or if what they're creating is good enough. It's also one of the best indoor activities to try at home and is a great way for them to develop their own style while learning how to make something colourful from nothing.
Discover more crafty experience gifts for teens here.
Find their voice with fun singing lessons
Singing classes for kids are a fun way to help your child become more comfortable with themselves and express themselves through song. A singing class in Melbourne will teach your child how to sing in harmony with other students, which will greatly improve their social skills and ability to work well with others.
Singing has often been shown to reduce anxiety levels and make people feel more confident about who they are, so offering your child the chance to sing in front of others at a workshop is an excellent way for them to feel more comfortable being around peers their own age.
Kids dance classes to get them grooving
Dance classes for kids can be a great way to help your kid develop their coordination, self-expression, and creative confidence. Whether you're looking for ballet, hip hop, or contemporary dance classes with local choreographers across Australia, dance is an activity that can do a lot more than just teach them how to gracefully move across the floor.

Build confidence with kids music lessons
Kids music lessons are a wonderful way to help your child learn about self-expression through music. Learning how to play an instrument is a fantastic way for children to embrace their creativity and express themselves creatively without using words. It's one of the best things to do with kids in Brisbane as playing in front of others is a great way for them to build confidence and stimulate the right side of their brains.
Music lessons can include anything from learning the basics with piano or guitar, all the way up through advanced instruments like saxophone or violin. There are even multiple opportunities in Sydney where kids can learn how to DJ!
Ignite the foodie within at kids cooking classes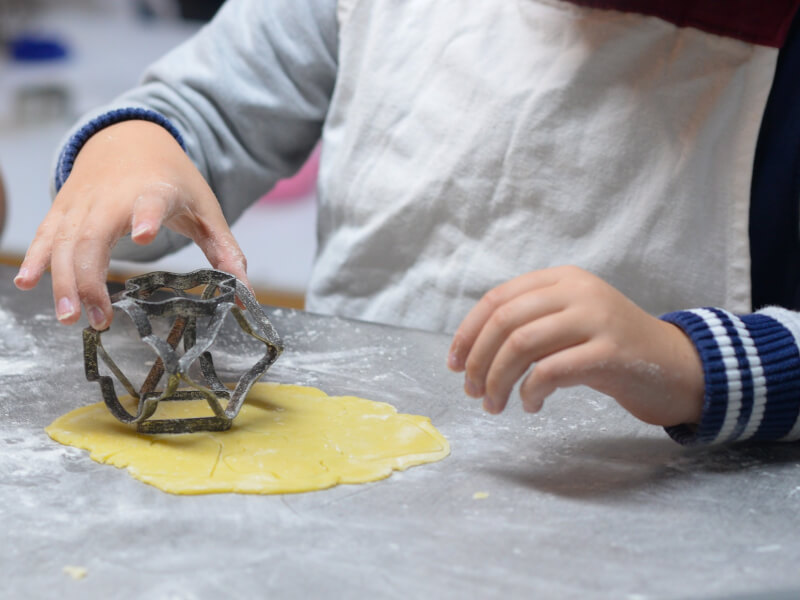 Learning how to cook is a great way for your child to embrace their creativity, as well as their sense of self. When they experience this unique experience gift not only will you be able to see your child's skills growing, but you'll also have the opportunity to watch them completely fall in love with cooking.
Cooking classes for kids are a fantastic way to help your child learn how to develop their creative confidence through food. Cooking is an incredibly important skill, and it's also a great way to teach children basic life skills that they will carry with them for the rest of their lives!
If you're looking for unique Christmas gift ideas, our range of kids activities taught by the most passionate teachers across Australia will have them creating, laughing, smiling and experimenting. The best part? All of these fantastic arts and crafts for kids in Australia are designed to provide children with a fun time while still teaching them skills that they can use throughout their lives. With so many great choices available, it would be impossible not to find something your child will absolutely love!