Trying to find awesome Christmas gifts for Dad that he won't see coming? Don't let your gifting anxiety get in the way of the perfect present, even if he says he doesn't need anything again this year! Instead, surprise Dad and make him feel special with some of the best experience gifts for him. If you've been trying (and failing) to come up with good gifts for men, there are plenty of present ideas for dad you might not know about! There are plenty of awesome gift experiences that will empower him to learn practical skills to put to use every day. Help him take his BBQ skills to the next level, bring out his creative side, encourage him to learn to cook cuisines from around the world, or empower him to learn how to grow more veggies in the garden.
Many dads like to keep busy, especially if that means doing DIY around the house, playing a sport, or spending (too much) time at work. Sometimes, it's easy for fathers to get into a rut, meaning they forget to slow down and take time out to look after themselves. But of course, if more dads were aware of the benefits of doing more of the things they love, it could help improve their wellbeing, work-life and family life. With that in mind, help Dad bring out his creative side and feel more productive by learning new skills he can put into practice every day.
If there's one thing parents realise when having children, it's that spending more quality time together as a family is what really counts. As Christmas is a time where families come together more than any other time of the year, do something special this year and surprise Dad with fun gift experiences that you can all enjoy. He'll love spending time with you more than anything else, so you don't need to worry too much if you're unsure which activity he'll enjoy. With that in mind, we hope to inspire you with some of the best Christmas gifts for dads who have everything.

Get summer-ready with a BBQ cooking class
If Dad enjoys smoking meat, help him take his BBQ skills to the next level with a BBQ cooking class. Even if he doesn't know how to cook a BBQ chicken, he'll love spending a quality day with you at a local BBQ cooking workshop! Encourage him to know he'll be spending a quality day with you! There are always new tips everyone can learn, no matter how good they think they are with a barbeque.
Learn how to smoke meat to perfection from some of the best local BBQ experts in your local city! It's also OK if you don't live nearby, as online BBQ cooking classes are available for Dads who live in regional areas. Dad will also learn how to marinate meat and learn loads of tips and tricks for taking his BBQ game to the next level, all while sipping on a beer during the class. Friends and family will be stoked the next time they come round to the house for lunch - they'll be asking for tips in no time. Looking for the perfect gift for your Father-in-Law? Look no further!
Discover cooking classes from around the world
If Dad is a travel lover and missing the idea of being able to visit different cultures and countries around the world, he'll love a fun cooking class to experience with you. Choose from thousands of cooking classes in Australia and pick something he loves or try something new.
Dad might enjoy a Mexican cooking class where sangria will be poured and tacos will be eaten. How about a Japanese cooking class to learn how to make epic sushi rolls. He'll never need to buy takeaway again! Or, what about a pizza and beer cooking class? Learn to make classic Italian pizza while having a beer together.
In these fun and non-serious beginner cooking classes, you and your dad will learn new recipes and cooking tips to help him feel more confident cooking in the kitchen. Have fun, laugh and enjoy spending quality time together as you learn to create restaurant-worthy dishes. At the end of the cooking class, you'll sit down with the rest of the team and enjoy a three-course lunch you've cooked, matched with wine. If you don't live close to one another, book an online cooking class you can do together!
Take his gardening skills up a notch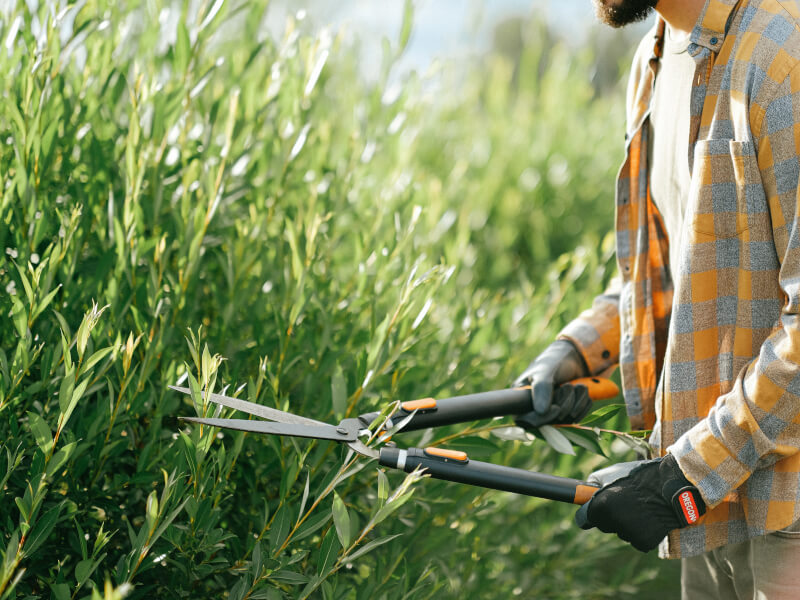 One of the best Christmas presents for Dad can be anything to do with the garden. If he's interested in growing his own veggies, he might enjoy a gardening class where he'll learn more about how to grow vegetables in the backyard. Learn from local gardening experts who will explain the best soils to use, and how to make your veggies grow quickly, as well as how to look after them and protect them from wild animals.
Dad might like to learn how to make a terrarium instead. In these meditative and creative terrarium classes, join Dad as you learn how to build an impressively layered terrarium, complete with a mini succulent garden inside the glass cylinder. He'll learn all about how to keep succulents alive and the best practices he needs to maintain to keep his terrarium looking impressive. You'll have fun together as you share a special day learning new gardening skills to put into practice when you get home.
Whether you're looking for unique Christmas gifts for Dad or ideas on how to spend more quality time together, discover thousands of gift experiences for men to create long-lasting memories you'll both love.