Finding gifts for your stepdad in Australia can feel like a tricky process. If you've known your stepdad for most of your life, you may have some sort of idea what to get. But, what if you don't know him that well? How do you find the perfect gifts for him? Finding the best presents for men can feel like a nightmare, especially if they continue to tell you that they don't need anything, so why not step things up and find a thoughtful gift he'll love?
Regardless of how long you've known your stepdad, it's never been easier to find heartfelt gift ideas for him. A heartfelt gift will allow you to bond much more easily and show him how much you care.
Discover thousands of art classes, cooking lessons and craft workshops you can enjoy together. It's not only a good way to break the ice, but you'll also be able to enjoy spending quality time together. Want to know more? Here are some beautiful gift ideas for all stepdads in Australia!
Acrylic paint pouring
if your stepdad isn't the arty type, it doesn't matter! Discover new creative outlets which don't require either of you to take part in any of the traditional art forms, such as painting or drawing. Instead, learn the unique art of acrylic art pouring together. Unsure what that means? Dad will love learning how to pour acrylic paints onto different surfaces to a stunning abstract artwork characterised by its depth and brilliance. What's more, you'll be supporting local artists and enjoy learning a new skill together. Who knows – acrylic paint pouring could become a creative outlet for you both to continue doing together as a hobby.
Terrarium class
Is your stepdad the DIY type? If he's the kinda guy who loves fixing things and gets a lot of satisfaction from getting his hands dirty, he'll love a terrarium class. Terrariums can look tricky to put together, so join your stepdad in a fun and exciting class, taught by a local terrarium expert. He'll learn how to meticulously layer each part of his terrarium and choose which succulents will work best for his unique mini-ecosystem. Terrarium classes are a fantastic opportunity to build confidence by bringing more plants into your home. Learn new skills and bond while bringing out your creativity and learning more about plants and how to keep them at home.
Smartphone photography class
Help your stepdad get up to scratch by taking epic photos on his smartphone. If he's always trying to capture a special moment but fails miserably, he might often ask you for help! Join him in the photography class and you'll be taken to some hidden locations in your local city and taught how to master light composition, how to use filters and so much more. When it comes to taking incredible photos from your phone, it's worth learning from a professional!
Even if your stepdad is the cooking type, help him build confidence in the kitchen and learn how to make mouth-watering Spanish food in a fun Spanish tapas class. In this beginners class, he'll learn how to make new dishes for the family at home and be surrounded by like-minded cooking enthusiasts who are looking to build more confidence. Learn how to make delicious tapas dishes from the guidance of a Spanish cooking expert with sangria included of course. Come along for moral support and build priceless long-lasting memories together.
Learn to make sourdough bread
Making sourdough bread was a big trend during the lockdown, and there's no doubt your stepdad will gain a lot of satisfaction learning how to make the perfect sourdough, which he can continue to nail when he gets back home. Join him and get your baking on to learn brand new cooking skills you both can put into practice daily. The whole family will feel so proud when you both master the art of baking sourdough together.
Discover how to make the best latte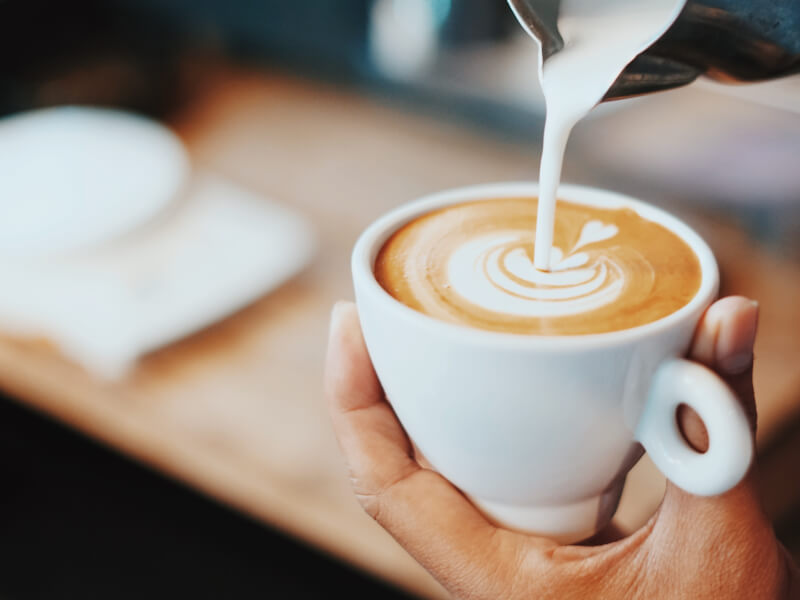 Help your stepdad discover how to make the best latte like a barista does and take his coffee game to the next level! If he's tired of making boring filter coffee, he'll love learning how to make coffee better than his local coffee shop! He'll discover how to perfect latte art and pour an exceptional coffee with the help of a true coffee aficionado. Your stepdad will be able to ask plenty of questions and will learn where to source the best coffee beans and coffee machines from in his local area!
Laughter class
If your stepdad leads a busy schedule, help him take a load off at an empowering laughter class in Sydney. Help your stepdad keep an open mind and learn to let go of any daily stresses that might come with work. He'll join other like-minded people in a fun laughter class designed to help fine-tune mindfulness and clarity.
BBQ cooking class
You can't go wrong with a BBQ cooking class! If you're looking for gifts for your stepdad, join him in a BBQ cooking class and bond together while learning loads of new tips and tricks for perfecting smoked meats. He'll love spending quality time together with you as you learn new cooking skills and have a beer. Even if you both think you know how to use a BBQ, there are always more skills to learn from a local expert. Sit back and enjoy and don't take it too seriously – this beautiful experience gift for him is all about creating long-lasting fun memories together.