As Mother's Day in Australia approaches, discover new experiences for her this year with some unique Mother's Day gift ideas no one would expect! Forget Mother's Day flower deliveries, or Mother's Day quotes, poems or other stereotyped presents because this year is all about empowering your Mum to be the legend she really is.
There probably hasn't been a better time to make the effort and surprise your Mum this year with a gift she'll love. Mother's Day is a time to shine the light on her and recognise the dedication, time and effort she has spent raising you. That said, why shouldn't your Mum take part in an epic experience she'll enjoy?
Would your Mum be more interested in going on a brewery tour than to a cake decorating class? Or, maybe she'd prefer to join an American smoking cooking class rather than a pasta making class? Whatever she's into, step outside of the conventional Mother's Day present ideas and find some of the best experiences for her that she'll really love.
In light of #metoo and other women's rights movements, more than ever, women are crushing societal stereotypes. Whilst you might be looking for Mother's Day cards, and Mother's Day gifts, our gift ideas for women could spark way more than just a Mother's Day present.
We aim to help your Mum reignite her passions and hobbies. When you're doing more things that you truly love, you'll notice a shift in your energy levels and overall happiness. Watch her take time out and enjoy learning a new skill around like-minded people. And, while we hope she feels empowered, the skills she'll learn from a gift experience will enable her to continue on when she gets home as a newfound hobby.
So, we're going to break down some of the best unique Mother's Day Australia gift ideas to inspire you in knowing that she'll feel so pleased it's not another bunch of flowers again this year!
Book a beer and BBQ cooking class in Melbourne
Just because you put beer and barbeque in the same sentence, doesn't mean it's something only men will enjoy! If your Mum wants to up her BBQ skills and take control of producing epic meats on the barbie, then you've come to the right place. We're not sure why it's ingrained in society that men should be in charge of the BBQ - let Mum take over and show Dad how it's really done!
In this awesome three hour beer and BBQ cooking class in Melbourne, your Mum will learn how to prepare a four-course gourmet barbeque dinner by a local chef and barbeque master. She'll learn how to marinate the meat perfectly to bring out exceptional flavours, she'll wonder why she didn't take part in this class before. She'll also learn the important temperature controls on the barbeque so that she'll know how to cook meat for different tastes every single time.
Don't forget the beer part of the cooking class! You Mum will enjoy a complimentary beer on arrival and will sample two beers to enjoy during the class. She'll also learn how to pair different craft beers from all around Australia with different cuts of meats.
Discover more amazing Mother's Day cooking experiences here.
Enjoy a brewery, wine and distillery tour in Canberra
Book your Mum something fun this year for Mother's Day in Australia and enjoy an awesome brewery, wine and distillery tour in Canberra. Why not join her on this tour and create some fun memories together you'll both love! We can guarantee, it will mean more to her than just giving her a spa day voucher.
On this epic four-hour Canberra tour, expect to be taken to some of the best venues to learn all about your favourite beverages. Spend time indulging in beer tasting, wine tasting and spirit tasting – it's not called a triple threat tour for nothing! This is a Mother's Day present she won't expect and is one of the more popular options to choose from when looking for different Mother's Day gift ideas!

Book a glass blowing workshop in Sydney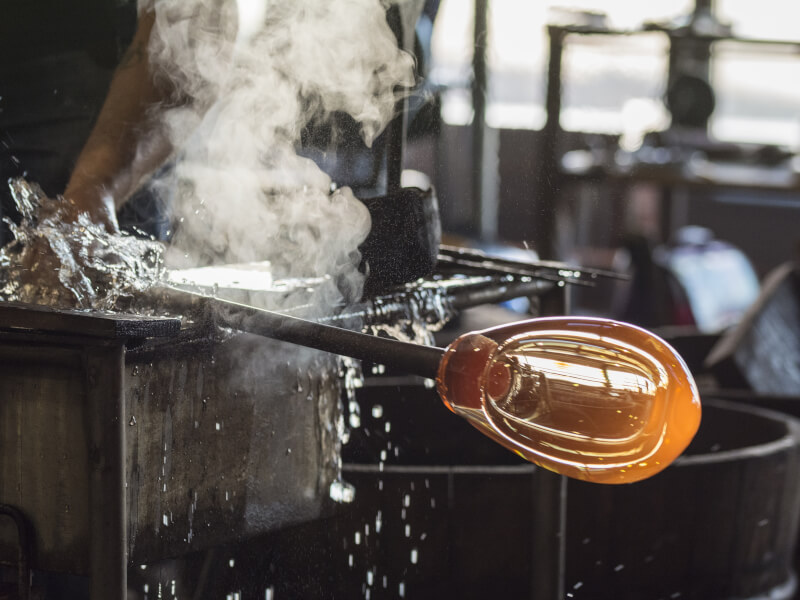 It doesn't get much more empowering than booking a glass blowing workshop in Sydney for your Mum! This is a thrilling, yet one of the more exciting Mother's Day ideas, she'll love!
In this two-hour workshop, she'll discover a brand new skill learning how to blow and sculpt glass in the flame. Join her in this class and spend quality time together creating memories you'll talk about for ages afterwards. This means more to Mum than taking her out for Mother's Day lunch. Plus, you'll take home at least one glass object you make in the class which you'll be able to keep as a fond memory.
Learn from a local glass blowing expert and your Mum will feel so alive and energised, it could kick start a new passion or hobby for her.
Experience a beekeeping workshop in Brisbane
While most people try to avoid bees, let your Mum step out of her comfort zone and experience a beekeeping workshop in Brisbane. She'll love this thrilling experience where she'll learn all about the whopping 1650 native bee species!
Learn about some of the most popular bees in Australia and how to attract them into your garden. And, imagine stepping inside a native stingless beehive, something most people will have never done! In here, your Mum will be able to taste the incredible honey and will never look at bees in the same way again. If this isn't an empowering gift experience for Mother's Day, then I don't know what is!
We hope our Mother's Day gift ideas have inspired you to book your Mum an amazing present this year. With thousands of experiences to choose from, this is just a small snippet of what you could give your Mum this year.