Chasing down activities for kids at home? You're certainly not alone. With the shutdown of primary schools and high schools all across the country, looking for things to do at home with kids has never been more crucial! After all, they can't spend their whole day doing schoolwork.
Although social distancing is an inconvenience, it's important to use this time to strengthen family bonds, and indoor family activities are a great way to not just get closer as a family, but also break down tensions that come with spending day after day together in the house. Chasing down things to do at home with kids doesn't mean the adults can't enjoy it too, and ClassBento's new LiveBox feature can get the whole family playing together.

Crafts for kids that adults can enjoy
Here at ClassBento, we are aware of the vicious stigma that surrounds slime-making. But sometimes you have to lean into something to enjoy the full experience! This virtual slime making workshop is one of the most creative indoor family activities and will make liberal use of your shaving cream. We couldn't recommend it enough.
Part chemistry, part messy fun, all-round chaos, slime making workshops are designed to be crafts for kids but honestly, this is fun for everyone. Even if you don't have kids, this workshop is fantastic, particularly after a few wines.
You'll need to supply shaving cream, hand sanitizer and acrylic paint to colour the slime, but everything else you need is supplied in the LiveBox craft kit delivery service. Can't go wrong, just don't do this on your favourite sofa.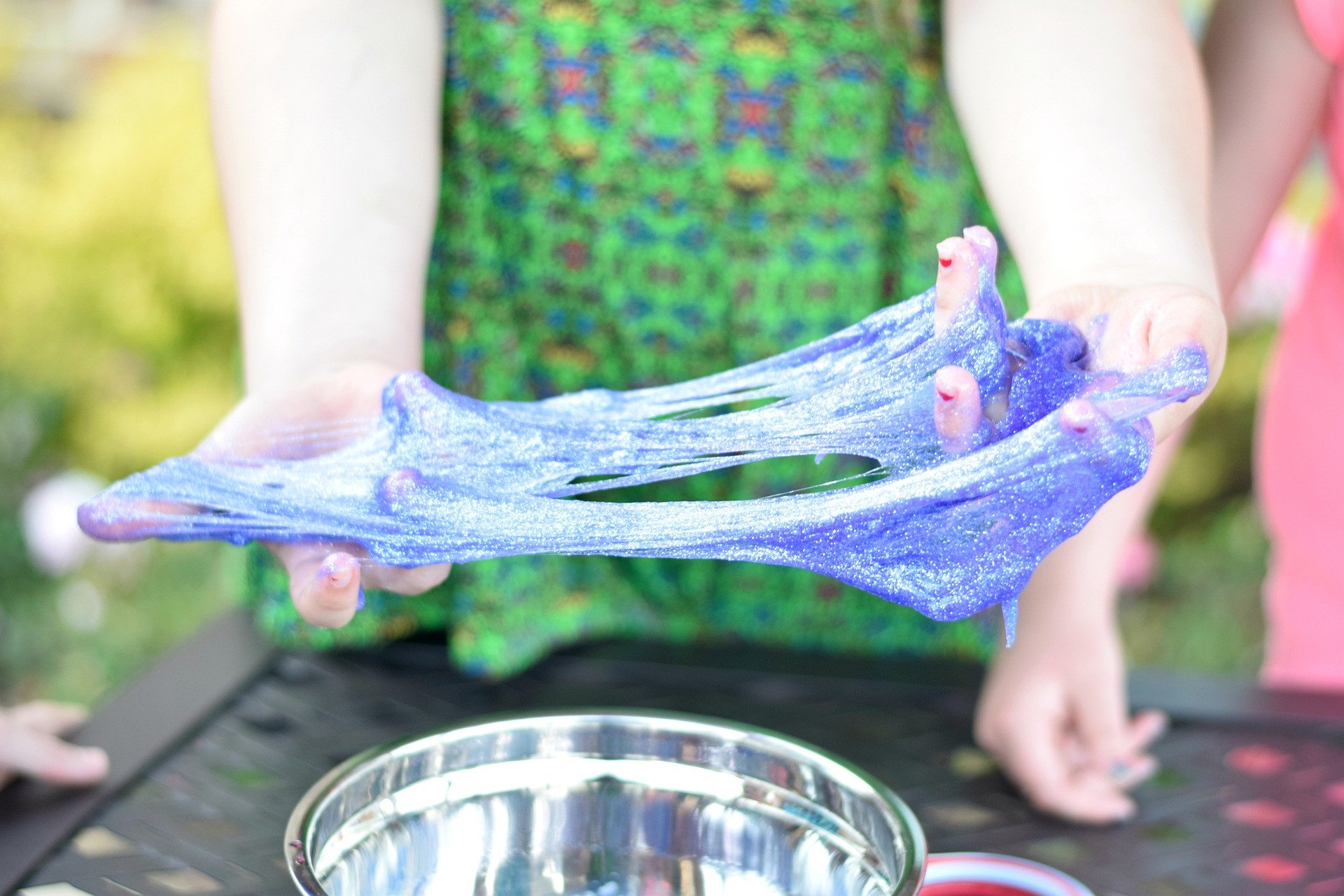 If you're chasing art classes for kids who are a little older and have grown out of finger painting, ClassBento's range of art workshops is honestly staggering. There are so many talented artists throughout Australia, and so many of them are more than happy to share their wisdom and skill with you.
We have a variety of art and crafts for kids, but our virtual painting workshops are very much among our most popular things to do at home with kids. Paint For Fun in Melbourne is a creative hub that's been running for years, and ClassBento's new LiveBox feature can bring their wide variety of workshops straight into your home.
Their Paint With your Family virtual workshop is perfect if you're looking for crafts for kids you can also enjoy. With a craft kit that contains all of the artistic essentials, you and the little ones will be elbow deep in paint before you realise it. Alternatively, if you already have sufficient art supplies, then you can just enjoy the live stream, making it a flexible and affordable option when hunting down indoor family activities.
It's worth noting that Paint For Fun's variety of workshops and art classes aren't necessarily all for children, but if you're looking for things to do at home for kids that are slightly older or already have an interest in painting, then some of the more advanced workshops might serve as an engaging and creative challenge.
Terrarium building is really quite incredible. Did you know the oldest terrarium still thriving was made in 1960, watered once in 1972, and has been sealed and thriving ever since? Making a terrarium is one of the best crafts for kids who are interested in nature, but it is admittedly a more adult-focused activity. It requires a level of discipline and patience that doesn't come as naturally to little ones, making it not the first option when chasing arts and crafts for kids.
However, that doesn't mean it's completely impenetrable! Building a terrarium is a wonderful bonding exercise and one of the best indoor family activities if you're looking to add some green space to the house. Pamela Woods is a Sydney-based artisan whose diverse array of kids activities and adult workshops can be found here.
If you're looking for something to do at home with kids who are slightly younger, Pamela also runs the very popular and incredibly creative Build Your own Fairy Garden virtual workshop! One of the most inventive kids activities available, its terrarium building with a stronger emphasis on your child's imagination!
Combining some terrarium building essentials as well as some clay hand building basics, your kids will be able to let their imaginations create a whole miniature world, complete with characters and a diverse range of terrain! "Fairy garden" is simply a guide, and these online classes for kids are perfect for boys and girls! Also, who doesn't love to build little figurines? Parents can enjoy this too, without a doubt.
Creating mosaic art is one of the best crafts for kids if you're looking at teaching them patience. Essentially a fifty/fifty split between a jigsaw puzzle and painting, mosaic art can be a long process, but an exceptionally rewarding one, and a fun journey when chasing art classes for kids.
Thankfully, Art Kintsugi Sydney has designed a craft kit and virtual workshop that cuts right to the chase and gives your children the tools to let their imaginations do the building. Forget spending five hours making an image out of twelve broken glass panels, this mosaic art class shows your children some essential mosaic art basics and lets them indulge themselves however they feel.
One of the most useful art classes for kids, they'll be decorating a photo frame so, much like the terrarium, what they've created can have a permanent place in the house. One of the best indoor family activities to enjoy together, creating mosaic art is a fun and adventurous way to get creative when chasing crafts for kids.
Whatever you choose, ClassBento's range of activities for kids at home will have you passing the quarantine blues in no time, and give you the opportunity to get closer as a family. Whether it's getting messy with slime, building miniature worlds or painting together, making a point to spend quality time together has never been more important. Best of luck.