If you're struggling to find the best Mother's Day gifts for your mother-in-law, fear not! There's no need to panic when trying to find the best Mother's Day presents, even if you have left it a little too late this year.
Regardless of how long you've been married, it's always difficult trying to find a unique Mother's Day gift your M-I-L will love. You know you need to come up with a gift for her that is thoughtful yet practical, while not forgetting the essential element of surprise. You don't want to be that son or daughter-in-law who buys her Mother's Day flowers each year. So what do you do? We're here to help you find gorgeous Mother's Day gifts she'll never see coming.
If you have an idea of what your mother-in-law is interested in, you're already on the right track. You might know what kind of wine she likes, her favourite way to spend a weekend, or even the kind of passions and hobbies she's always dreamed of doing. Or, maybe you've just got married and you're completely stuck for ideas. Whichever it is, there are plenty of Mother's Day gift ideas all mums would be pleased to receive.
One of the easiest and most effective Mother's Day gifts for your mother-in-law is a gift experience. Gift experiences are a popular idea because they enable your MIL to learn new skills, improve her health and wellness, and maybe even pick up a new hobby. Most mums cherish making memories with their children and loved ones, so get ready to get into her good books with a gift experience she can do with her kids (yourself included!).
With thousands of gift experiences for her to choose from, we're here to inspire you with some of the most popular and thoughtful Mother's Day gifts for your mother-in-law.
Soothe Stress with a Skincare workshop
Bond with your mother-in-law and book her into a natural skincare class that you can do together. Skincare making is a fascinating and complex process that's both empowering and educational. Together, you'll learn how to take better care of your skin using the products you've made yourselves.
In Sydney, take a natural skincare class with Sage Cosmetic Coaching and learn how to make the most incredible skincare products, all from 100% natural ingredients. Expect to learn how to make a softening face mask, a pampering body polish or a nutrient-rich facial serum. Enjoy a glass of wine and nibbles during the class and head home with a whole host of gorgeous products that you can recreate when needed. This is an excellent class to gift your mother-in-law, giving you both an opportunity to laugh, smile and bond, bringing you closer together over the beauty of DIY skincare.

Looking for the best Mother's Day presents for mums who don't want anything? Get ready to be inspired!
Get Caffeinated at a Coffee workshop
It's pretty easy to find out if your mother-in-law enjoys a good coffee! Simply ask your partner about her brew of choice and book her a fun coffee workshop in Sydney. A latte art class for beginners could be just the trick for an unexpected Mother's Day gift idea. In this fun workshop, held by Haven, she'll learn everything there is to know about milk frothing, free pouring, where to find the best coffee beans in Sydney, and of course, how to create beautiful latte art under the guidance of a local expert. She'll love discovering new things to do in Sydney while meeting other like-minded coffee lovers. Join her on the tour, or book it in for your partner and your mother-in-law to enjoy together. You'll be sure to earn some extra brownie points for this special gift! It's also a fantastic opportunity to support local businesses whilst trying new activities in Sydney, making it a win all around!
Forget the World at a Flower Arranging Class
Mother's Day flowers are a given, and of course, everyone should consider giving their mother-in-law flowers for the big day. Why not add on an extra gift she won't expect and organise a flower arranging class as well? Book a seasonal floral arranging workshop with local florist, Tonia Blume in Balmain, and spend the day surrounded by fragrant blooms. In this flower arranging workshop in Sydney, your mother-in-law will learn everything there is to know about creating the most beautiful bunch of seasonal flowers that she can recreate time and time again.
Balmain based expert Tonia will guide the beginners class by teaching techniques and principles for mixing and matching different types of flowers together. Expect to learn all about different textures and colour schemes to be able to put together a professional-looking flower arrangement.
This flower arranging class is all about having fun with like-minded people in Sydney and picking up new skills. Not only that, but you'll also support local florists and discover new things to do in Sydney that your mother in law will ultimately love.
Dig In at a Pottery Class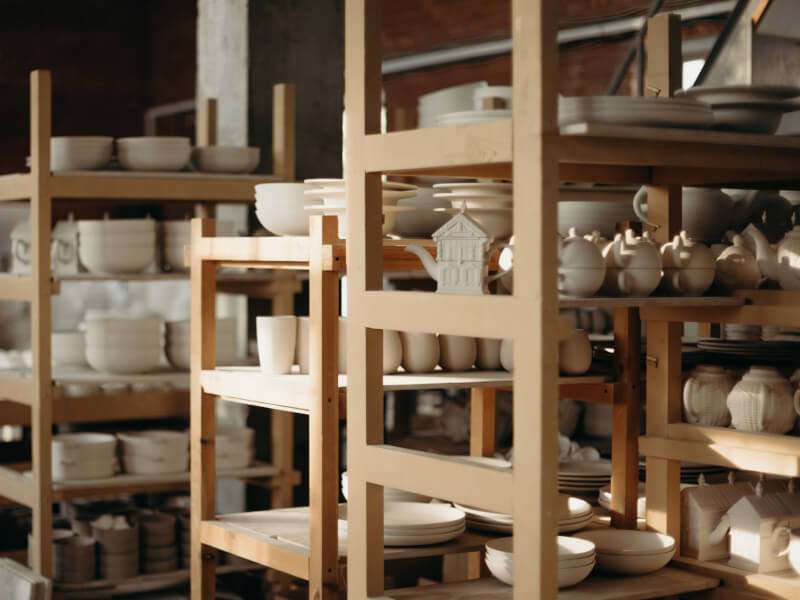 Pottery classes are some of the most popular gift experiences for mothers-in-law because they offer so many health benefits. Thanks to the meditative aspects of the hands-on craft, many people end up continuing their pottery journey back home as a creative outlet that provides relief for the hustle and bustle of day to day life. With so many different types of pottery classes to consider, you might not be sure it's something your mother-in-law will love. But rest assured, people from all different walks of life can connect to pottery making in one way or another.
Why not book a gift experience for her with a clay hand building class? When all she needs is clay and water to build beautiful ceramics, she can easily continue learning and developing her skills when she returns home. Learn to make mugs, bowls, vases, plates and so much more in this rewarding class. You never know, you might just inspire your mother-in-law to start a new hobby or passion.
Our Mother's Day gift ideas for your mother-in-law are unique, meaning you could totally surprise her by giving her much more than a physical present. Our classes are designed to kick-start a new hobby or passion and support your mental health and wellbeing. So while you may have considered giving her a big bunch of flowers, step it up a notch for Mother's Day 2021 and show her how much you appreciate her.
Suggested workshops in Sydney