Treat the mum in your life to these Mothers Day gift experiences for mum in Brisbane and get her started on a new craft or hobby side hustle! With more mums than ever working from home, it's important to have some downtime away from the kids and the house. From cooking and cocktail shaking to pottery and painting, there are so many fun things to do in Brisbane for the mums out there who are working remotely.
Mums are always working hard to provide the best care possible for their little ones. As rewarding as this can be, it's important for mum to clock off every now and again, focus on herself and do something that is both fun and creative (without the children in tow!). That is why our gift experiences for mum go beyond the same-old Mothers Day lunch and a bunch of flowers. Be inspired by our top seven Mothers Day gift experiences for mums working remotely in Brisbane below!
Paint and sip
Looking for fun and unique Mothers Day gift ideas for the hard-working mum in your life? Get inspired with a paint and sip class! Mum can learn how to paint a beautiful landscape or life drawing, or even use watercolours to paint flowers or animals at one of our Brisbane art workshops. All while she enjoys a glass of wine or two!
Painting classes are usually designed with absolute beginners in mind, so no matter what, mum will still be able to easily follow along and receive guidance when needed. As well as learning some amazing new skills, mum will also leave with a unique masterpiece that she created herself. What could be better than that?
Cook up a storm
Not every mum out there likes to cook, but almost everyone loves eating, and with our Brisbane cooking classes you can get the best of both worlds! With everything from American smoking BBQ classes to sourdough bread making classes and all that's in between, there's something for everyone to enjoy making and devouring.
Mum can travel the world from the comfort of one of our Brisbane kitchens with an Italian cooking class or make delicious and authentic Japanese food. Learn how to cook pizza, pasta or gnocchi, or even how to make ramen or dumplings. As far as fun Brisbane activities for mum go, you can't choose wrong with a cooking class!
Jump on the pottery wheel
The mum in your life doesn't need any experience to be able to create something beautiful and made especially for her home at one of our Brisbane pottery workshops. With a little bit of guidance, mum can take the wheel and create her own bowl or try making unique ceramics with hand building clay. If mum likes trying out unique activities then she may even be interested in learning Japanese gold repair with a Kintsugi workshop.
Mum will be surprised by how much fun she has creating something unique and personal in one of our Brisbane pottery studios. From vases and bowls to clay planters and even handmade jewellery, mum will have the opportunity to create something beautiful that she can proudly display in her home. When it's all said and done, there's nothing more rewarding than transforming a lump of clay into a work of art!
Shake, muddle and stir cocktails
There's nothing better than spending a weekend relaxing with a cocktail or two, but your mum may not know that a cocktail making class is one of the fun things that she can do in Brisbane! From a classic negroni to an aromatic espresso martini or even a fruity cosmopolitan, mum can learn how to mix up the perfect drinks with some of the city's best bartenders.
Mum will have so much fun tasting her own creations and learning about different spirits and ingredients at cocktail making classes that she may be inspired to take all of her delicious new recipes home with her and recreate them time and time again. There's nothing like relaxing with a refreshing drink after a long day caring for the kids!
Weave and twist macrame knots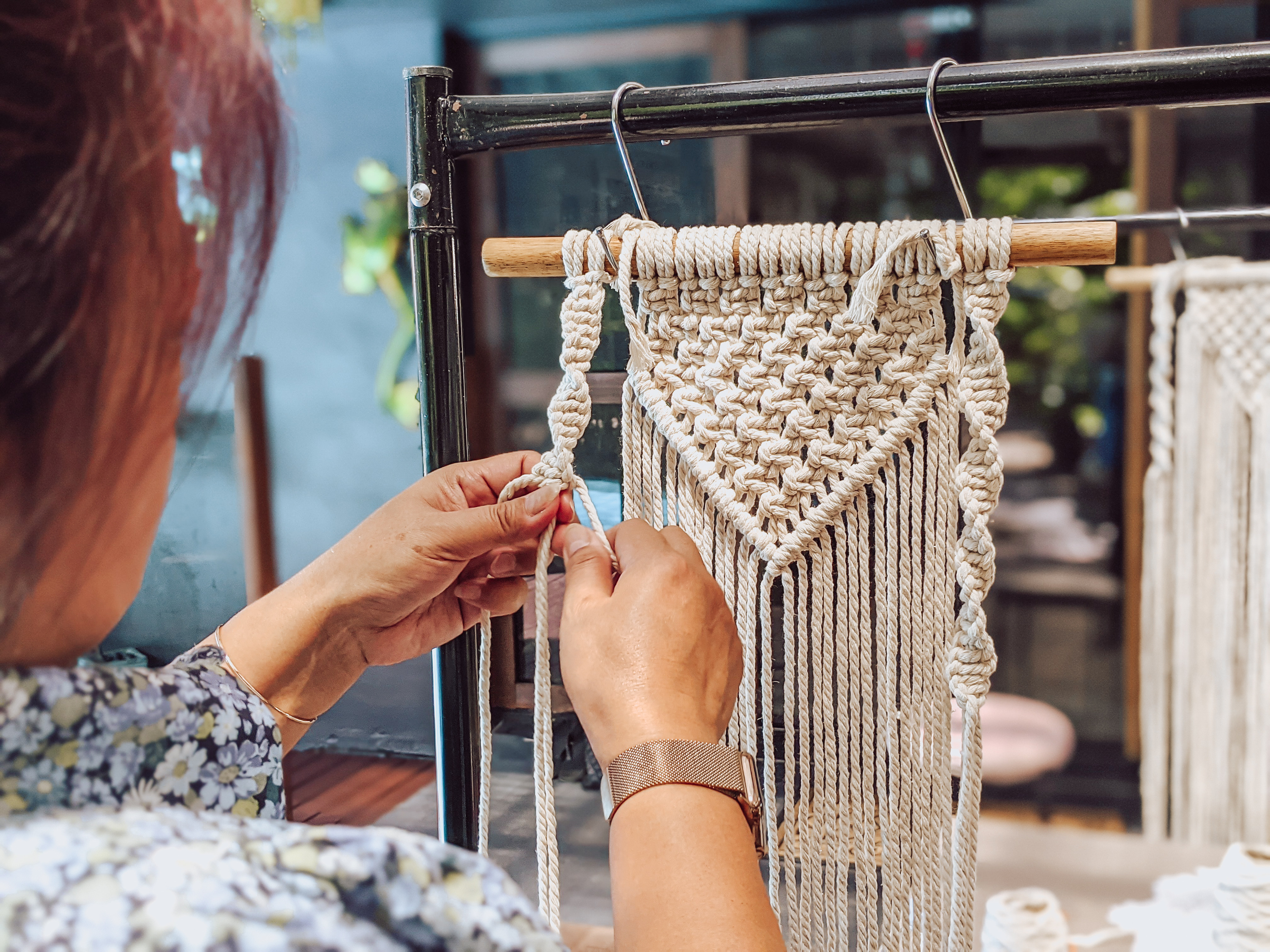 Give mum a Mothers Day gift that she can keep forever with a macrame weaving workshop. Using some simple, eco-friendly materials and with the help of a friendly teacher, mum can learn how to make anything from decorative wall hangings and baskets to beautiful home decor accessories and even a boho macrame swing!
If you're feeling especially generous this year and want mum to have a hobby or craft that she can enjoy for years to come, then make sure that you give her a macrame workshop as one of her Mothers Day gifts! As far as fun Brisbane activities go, there are few things more unique and satisfying than weaving macrame with your own hands.
Get crafty with jewellery making
A bit of DIY and crafty fun is always a great idea for the driven mum in your life. With so much on her plate, she's sure to appreciate a few hours of creative time with some crafting tools in hand.
Our Brisbane jewellery making classes are the perfect way to spend an afternoon! Whether mum wants to learn how to make beautiful acrylic earrings, a silver ring or even unique resin art accessories, she will always have something handmade to wear that is both beautiful and unique with these Mothers Day gift ideas!
Create beautiful flower arrangements
Shake up your traditional Mothers Day present and get mum to make her own flower arrangements this time! The best part about this creative take on your classic Mothers Day gift is that mum will gain the confidence and skills to arrange many more fresh flower bouquets.
Playing with fragrant, colourful flowers is also a real mood booster and a great way to help mum relax after a long week!
Being a mum can be so rewarding and meaningful, but it's always nice to have a break, unwind and do something different for a change, especially if she has been working remotely. With our gift experiences for mum in Brisbane, it has never been easier to find something fun and creative for her to try this Mothers Day!
Suggested workshops in Brisbane