If you're searching for fabulous online gifts for women, look no further. We have a host of virtual gift experiences for her that will make the perfect present for the special lady in your life. From DIY jewellery making courses to virtual paint and sip, we've found eight online gifts available across Australia that she'll absolutely love!
Get ready to make some gnocchi from scratch
Do you know a gal who's always wanted to learn how to make pasta at home? Sign up for this course on the art of making gnocchi at home, and give the important woman in your life the chance to get up to speed on Italian cooking.
A DIY craft kit will be delivered to whoever you gift these online classes, and Marina Totta will teach participants how to make gnocchi step-by-step, imparting wisdom about combining the best flour and potatoes possible to make delicious pillows of gnocchi. Students will also discover how to make two vegetarian sauces that pair perfectly with this homemade pasta. Give the gift of fresh, homemade pasta making with these virtual classes, and treat someone you love.
Gift zen time to someone special in your life with this online candle class
If there's a lady in your life who would benefit from online gifts for women that offer her the chance to take time out and relax, we'd highly recommend one of our virtual candle making classes.
Participants of this rose quartz soy candle making course will discover how to design a crystal-infused soy candle that will release the delicious smell of coconut and lime as it burns. These virtual classes give students the opportunity to take a personal moment and set their intentions, as they're guided through the process of creating toxin-free DIY soy candles from the comfort of their own home. A DIY candle craft kit will be sent in advance of the class alongside access to a virtual tutorial, so all the lucky recipient of this gift needs is internet and computer access. Looking for more virtual experiences for women who love to get crafty? Click here!
Treat a tea fan to this virtual chai blending course
There really is an art to making the perfect cup of tea, and this chai blending experience offers the perfect opportunity to give someone you love the chance to learn the skills of tea blending.
Our virtual classes will have participants discovering all about blending and brewing chai tea in particular, guided by the experts at Tea Esk but situated in the comfort of their own home. A DIY kit will be delivered with all seven ingredients for an aromatic chai tea recipe, as students discover the skills of making a 'simple chai' as a base before creating their own personal blend. Even the greatest tea enthusiast will find something to suit them with one of these unique online gifts for women.
Give a lady you love the chance to develop her wine tasting skills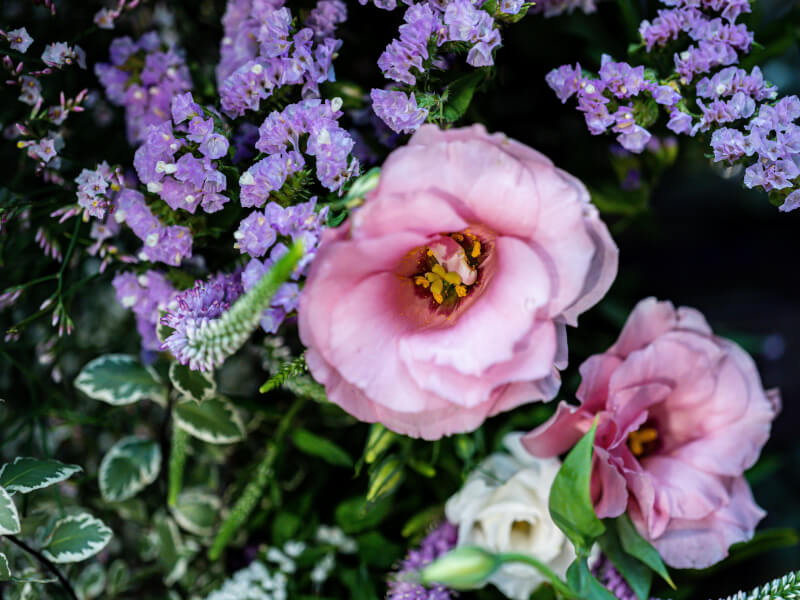 A virtual wine tasting experience will make a great gift idea for that wine-loving lady in your life. Over the course of this guided wine tasting at home, participants will try different samples of wine from Tractorless Vineyard. The wine tasting at home kit will be provided in advance and your lucky recipient will then be guided through each one via a pre-recorded session.
These wine tasting experiences make for great Zoom date ideas, or even a unique virtual birthday gift for a best gal pal.
Learn how to make a terrarium from the comfort of home
For green-fingered girls, are there any better virtual classes than those that teach the art of building a terrarium? Delivered by The Plant Whisperer, the nf!terrarium making at home workshop is a great gift idea for craft-loving women. Participants will have a kit delivered to them in advance, which will include three plants, soil, moss rocks, figurines and a glass vessel.
Give the gift of a mindful moment to an important lady in your life, as she learns all about soil layering and composition, as well as how to pick and care for the best plants to include in a DIY terrarium. Best of all, they'll come away from this terrarium workshop with a little garden that will last – with care – for years to come, bringing them happy memories of your thoughtful present.
Grab a glass of wine for your loved one with this virtual paint and sip class
Paper Rock Scissors Art Studios deliver a fantastic course for someone you love to learn how to paint and sip at home. At this painting with wine and cheese class, painters will be able to connect with their creative skills over a delicious glass of something bubbly. A paint and sip kit will be delivered in advance, which will include one canvas, a box of acrylic paints, brush set, and paint palette.
Your giftee's teacher will guide her through how best to use the material before allowing her creativity and imagination to flourish. Gift one of these online gifts for women to a lady that you know could benefit from some time to themselves.
Create a fragrant bouquet at Seed and Spark's virtual floristry workshops
This online floristry course will have participants learning more about the art of flower arranging from the comfort of their own home. A flower arranging kit will be delivered in advance of this DIY flower arrangement at home class, and students will come away from this virtual floristry class with a beautiful bouquet to brighten any room.
Give the gift of an online jewellery making course
With DIY silversmithing for beginners, participants will learn how to make jewellery without even stepping out of their front door. Your recipient's teacher will impart the techniques, tips and tricks for designing, hammering, measuring, shaping, forming, and filling silver, and students will come away with some silver DIY jewellery including geometric hammered gemstone earrings and a hammered twist bracelet.
Every time the woman you love looks down at her handmade jewellery, she'll think of you – what better gift can you give?
Suggested workshops - Virtual with Kits