Hunting for a present for a special woman in your life? How about one of our online gift experiences for her? We've got gift ideas galore for the special lady in your life. Join in virtual classes with her and develop your crafty skills together, or gift her some valuable 'me time' from the comfort of her own home.
Whether it's a crafty class in fluid art for your best friend, or the opportunity for your mum to learn how to do calligraphy with the help of the professionals, our virtual gift experiences for women make perfect, memory-making presents.
Treat the one you love to a wonderful watercolour workshop
If there's a woman in your life who's deft with a paintbrush and has always wanted to develop her watercolour painting skills, Blair Zhang's virtual classes would make a perfect gift idea. Learn botanical watercolour painting at home under her expert guidance, tapping into creativity and learning the best techniques for watercolour art. All materials will be sent to your giftee in advance of the class, and participants will come away with a botanical masterpiece to hang on the wall and bring up fond memories.
Make some macrame wall art with Ivy Trove's virtual classes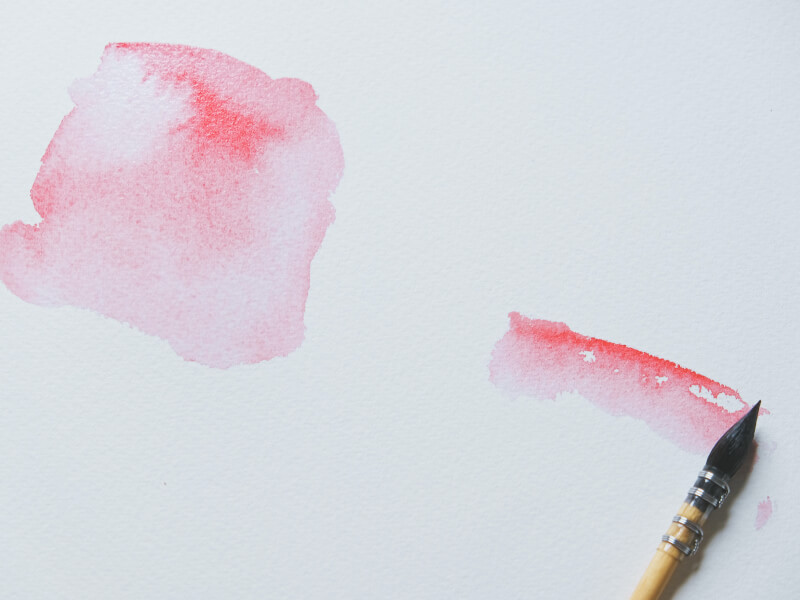 Hayley from Ivy Trove will guide participants through making a macrame wall hanging all from the comfort of home – so cosy pyjamas and a drink of your choice are always encouraged!
At these make a DIY macrame wall hanging courses, students will be taken step by step through the process, having been sent a macrame kit in advance of the course. Customise your own DIY macrame with the different bits and bobs provided – and if you want to treat your gift recipient even more, you can even pay for some add-ons like a terracotta or beige pot. Looking for cute gifts for your girlfriend that she can share with friends? Click here!
Give the gift of a crafternoon with two virtual experiences in one
If you know a very special woman who deserves double the love, these gift experiences for women will have her making both clay jewellery and a planter at home. Join Gina from Brisbane's Kubist Design and Greenhusk Studio as she guides participants through how to make handmade jewellery and a clay planter for your favourite florals.
Over the course of three hours, class-goers will be introduced to polymer clay, getting to grips with different techniques including shaping, foiling, and marbling, as well as receiving advice on stringing their clay or coco planter.
Learn the art of lettering art at a modern calligraphy class
Students of Icy's learn brush pen and pointed pen modern calligraphy course will learn the essential skills needed to write in calligraphy. By discovering how to do calligraphy with both tools – a pointed pen and a brush pen – students will establish which particular skill best suits them and will be able to come away from the calligraphy class ready to hone their skills at home.
Icy is a thorough teacher who will guide all participants through the tools, as well as advising on the fundamentals of modern calligraphy before inspiring everyone to learn and better the basic calligraphy strokes.
Perfect your polymer clay earrings at these virtual classes
Under Zara's guidance, participants of this polymer clay earrings class for beginners will try their hand at creating unique, colourful handmade jewellery. A DIY jewellery kit will be sent in advance for all course-takers, containing all of the tools needed as well as enough clay to make around six to eight pairs of earrings. And, if the lady you're gifting this course to has particular colour preferences, you can even let Zara know in advance.
Your giftee will learn the basics of working with polymer clay, including how to best condition and manipulate it, as well as how to create distinct patterns. Students will build confidence in making earrings and find pleasure in the therapeutic practice of clay-making, making this one of the best gift experiences for women.
Discover how to make Shibori tie dye patterns
If there's a woman in your life who's always wanted to learn more about textile art, why not gift them this course, where they'll learn indigo shibori dyeing – all from their own home.
Shibori dyeing is a Japanese fabric art that requires a certain amount of knowledge to achieve great results. With these virtual classes from Handmaker's Factory, participants will learn all of the skills and techniques necessary to achieve the art of Japanese Shibori. A craft kit will be provided in advance for these online textile courses, and you can always opt for add-ons like an indigo dye vat kit or calico tote bag for the crafty lady in your life to practise her skills on.
Create gorgeous ceramics at home with these virtual classes
Making pottery at home will be a dream with this DIY clay hand built bowls and plates course. A pottery making kit will be provided ahead of these ceramic classes, and the teacher Irina will guide your gift recipient through how to make handmade pottery to be proud of – think plates, bowls or platters. Classes are small so that she can really focus on each individual, providing them with personalised tips and techniques on clay hand building.
Depending on the preference of the woman you're purchasing these online gifts for, you could always add on a complementary glazing class if you really want to double down on presents for her.
Give someone special not one, not two, but seven virtual experiences with fluid art
Fluid art painting requires a degree of safety and skill. So, if you're ready to treat the woman you most love to a series of virtual classes in learning the art of acrylic pour painting, why not gift them these resin art beginner to intermediate courses?
Sheri will take participants through seven sessions, imparting expert knowledge about the necessary safety procedures for fluid art, as well as the best tools and equipment, types of resin, and different acrylic pouring techniques. Plus, because the sessions are pre-recorded, participants can stop and start the classes and learn at their own pace.
Suggested workshops - Virtual with Kits