For many of us, Christmas is the time to catch up with family and make memories that last a lifetime. If you're looking for gifts that will delight long after the big day itself, our gift experiences for Mum and Grandma are the perfect choice.
Whether you're rolling up your sleeves at a cooking class or threading needles at an embroidery workshop, our Christmas presents for Grandma will give you the opportunity to spend special time together while learning a new skill.
From Perth to Brisbane and Adelaide to Sydney, you'll find an array of Australian craft classes that will kick your creativity into gear – and equip you with some impressive new skills too! Read on to discover our top experience gifts for mum and Grandma that they'll love to find under the tree this Christmas.
Sweeten the deal with our baking and desserts classes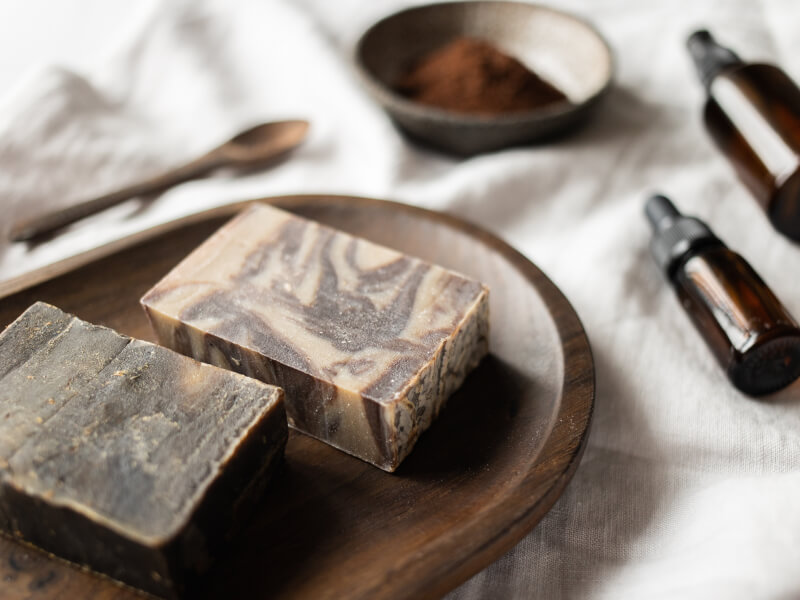 If the smell of freshly baked bread always takes you back to your grandma's kitchen, a baking and desserts class is the ideal gift. Held throughout Australia, our classes cover everything from cake decorating and chocolate making to baking homemade sourdough bread. They're the perfect place to whip, pipe or ice up a storm while enjoying each other's company.
Best of all, our baking and desserts classes are suitable for every skill level. Whether you opt for one of our in-person classes or want to try your hand at our baking courses online, you and your grandma will receive all of the tips, tricks and tools you need. We'll send you a complete baking kit that contains everything required for your class. What's more, your friendly instructor will always be on hand with advice – either from the comfort of your kitchen or inside our professional studios. Relaxing gifts aren't just for grandma! Check out these presents ideas for Mum and give her the gift of a little me-time.
Unwind at our beginner-friendly weaving classes
Weaving is one of the oldest textile crafts in the world. It might be thousands of years old, but today this colourful and hands-on art is a wonderful way to add bespoke items to your home. From basket making kits to relaxing weaving classes, discover the wide world of weaving and get ready to relax and unwind as you create modern masterpieces with your hands.
Whether you choose to weave on a traditional frame loom or simply weave by hand, different weaving techniques all have one thing in common. The repetitive action of weaving is a brilliant way to escape the stresses of everyday life, with a meditative effect that works wonders on our mental wellbeing.
If you're searching for Christmas gifts for Grandma that will help both of you take a step back, our beginner-friendly weaving workshops are an excellent choice.
Cook up the perfect Christmas with a ClassBento cooking kit
For many of us, Christmas is all about family and food – and by treating your grandma to a hands-on cooking class, you'll get the best of both worlds! Fancy whipping up some Japanese street food, authentic Indian cuisine, or traditional Tuscan fare? Whatever your preference, our buffet of workshops in Brisbane, Melbourne, Sydney and beyond are a wonderful way to sample some new skills.
At your cooking class, you'll learn secrets from some of Australia's top chefs. And you'll not only get the chance to try the fruits of your labour during the course, but you'll also be able to take your creations home with you. Christmas party coming up? Impress your friends and family with showstopping starters or mouth-watering mains, using the tips and tricks you gained during your course.
According to studies, there are many benefits to cooking with your loved ones. By working together and learning new skills, you can boost your brain function, strengthen your relationship, and even lower your stress levels. That means our gift experiences for Mum and Grandma aren't just a great way to spend more time together – they're also an investment in your mental health.
Scrub up at a natural soap making class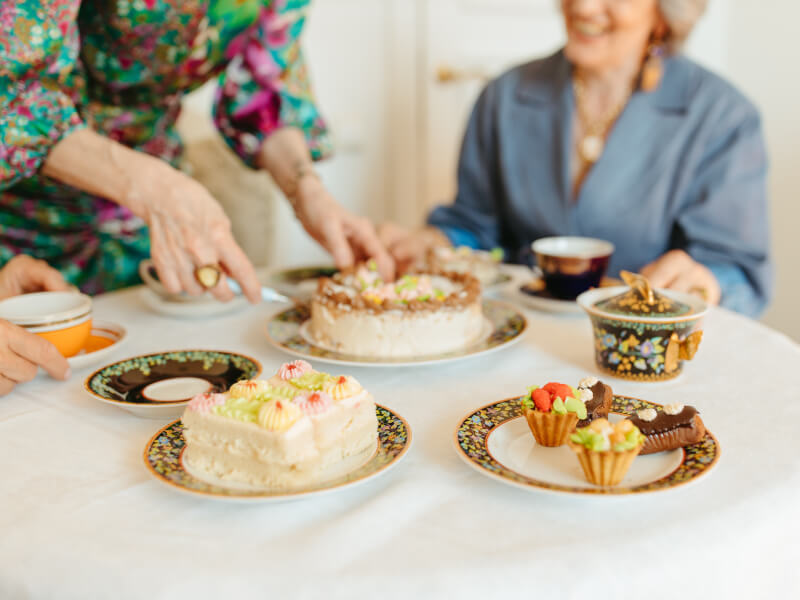 Is soap usually on your grandma's Christmas list? Organic soap can make a useful gift, but if you want to treat your grandma to something really special, why not learn how to make soap together at one of our Australian craft classes? It's one of the most popular craft ideas for adults!
Soap might be one of the world's most common washing products, but the processes used to manufacture our favourite store-bought varieties aren't always clean. By learning how to make your own soap, you can create custom bars that are as gentle on the planet as they are on your skin. This makes them perfect for all ages and skin types, whether your grandma is looking for a new daily soap or something to nourish her skin during the summer months.
From fizzing bath bombs to the best natural body wash, our DIY soap making courses are sure to make popular Christmas gifts for grandma this festive season.
Get creative with sewing and embroidery courses
From exquisite hand embroidery to fabulous fabric art, our sewing and embroidery courses are the perfect place to kickstart your creativity. It doesn't matter whether you've been sewing for years or have never picked up a needle, these beginner-friendly workshops will give you the chance to experiment, have fun and find your personal style.
Led by professional dressmakers and artists, our classes cover everything from costume making to cross stitch and tote bags to haute couture. By the end of your class, you and your grandma will both have a beautiful handmade item that will always remind you of your day. But that's not all. You may also have discovered a shared passion that can bring you closer in years to come, whether you add embroidery kits to your weekly catch ups or discuss different sewing techniques over a cuppa.
At our classes, you'll receive all the tools and materials you need to unlock a new skill or brush up on old ones. Sew, what are you waiting for? Our Christmas gifts for Grandma or mum are the ideal way to celebrate the festive season with family this year!