Paint a stunning masterpiece and enjoy your favourite beverage at paint and sip classes in Perth! From weekly sip and paint Subiaco classes to paint and sip classes in Wangara, you'll absolutely love the experience of stepping into a cosy, intimate setting and opening up a bottle of wine with your friends and family.
Head to your local paint and sip studios in Perth this weekend and learn from experienced and passionate artists. They bring the paint party to you, providing all art materials and equipment, which means all you need to do is have fun with painting and drinks! If you WFH and are stuck in a mid-week slump, it's time to get back out there and learn a new skill with your loved ones or colleagues.
Wine and paint classes are also the perfect option if you're looking for some Friday fun with the girls or unique team building activities to help you unwind, relax and connect with others.
Read on to find out more about the best paint and sip Perth classes you should try out this year.
Learn how to paint with pastels and prosecco
Looking for fun things to do in Perth? Time to discover fun wine and painting Perth classes! Join Shannan Whitby in her pastel painting workshop and learn how to paint seascapes and sunsets in your own unique style. You have the ability to choose your own colour palette, whether it's a bright yellow or a dark purple glow, it's totally up to you! Held in her paint and sip studio at Victoria Park, it's a welcoming space to unwind with some prosecco and learn how to paint with pastels.
Pastel paint creates a wonderfully lucious, washed out texture so it looks like you're stepping into the ocean! Shannan can help you achieve this effect by teaching different painting techniques and grains of medium for pastels. With easy-to-follow instructions, you can sit back and relax as you unleash your creative side with your friends.
The best part? You'll have a beautiful sunset or seascape painting that you'll cherish forever.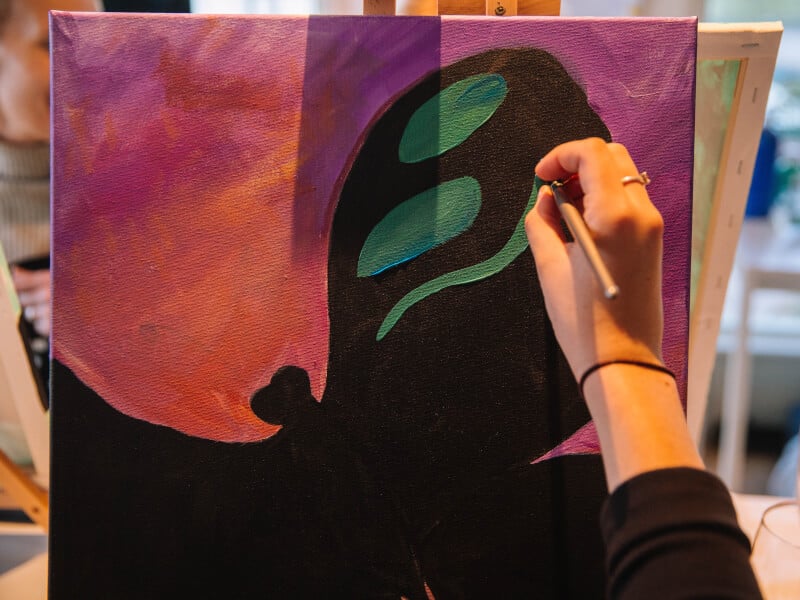 Paint and sip wine with 4 Sistas
Paint and sip classes with 4 Sistas is the perfect opportunity to get out and explore your local neighbourhood. 4 Sistas Sip n Paint Studio is owned by four real sisters, who share a love of teaching people to create masterpieces with no artistic experience necessary.
From their sip and paint Subiaco studio, they offer a variety of paintings that you can choose from. Picture a striking blue boat house, a dreamy Tuscan countryside landscape or Van Gogh's iconic sunflowers masterpiece. All materials are provided so all you need to bring is your wonderful self! Plus, you can enjoy a glass of bubbly with a complimentary cheeseboard to get you into the right mood for painting your own unique artwork.
In sip and paint Perth classes, you are able to completely relax and get guidance from local experienced artists. The 4 Sistas believe there is no pressure to be perfect, as everyone can learn how to paint for beginners and create a stunning masterpiece to take home. These Perth workshops are perfect for hens party ideas, team building activities or date nights with your partner.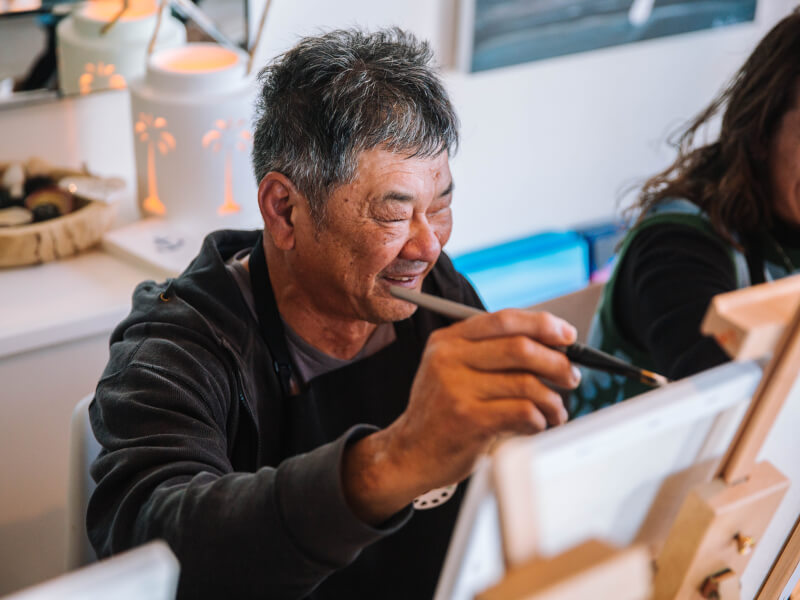 Unleash your inner artist at Sip N Dip
Get ready to get messy with paint and embrace your inner artist with Sip N Dip! Their sip and paint Perth classes at The Leederville Precinct is a great way to spend a cosy evening or balmy afternoon with your loved ones. Arrive early and enjoy some delicious drinks from the bar! Listen to groovy music in the background and get inspired by the other beautiful artworks in the room.
With simple tools like a paintbrush, a blank canvas and a set of multicoloured paints, you are able to paint anything you desire from abstract art to their signature Blue Soul Babes artwork. Suitable for fun corporate team building activities, come after work with your colleagues and get to know them outside the office. Paint and sip classes in Perth can even offer a creative form of meditation as you let go, tune into you and create something you can be proud of.
If you're looking for private workshops, Sip N Dip can bring the paint party to you so whether you're in the office or at home, they can host your local wine and paint night with your friends, family or work colleagues at a venue of your choice.
Connect with nature in paint and sip Perth classes with Adriana Nascimento! She combines her two favourite passions in her artwork: colours and nature. Inspired by landscapes and scenery, she works with acrylic paint and mixed media to create beautiful artworks from scratch.
In her acrylic painting workshop, Adriana teaches you step-by-step how to paint your own interpretation of a sunset at Mullaloo. With personal one-to-one feedback, you will learn the basics of colour mixing, brush techniques and the power of acrylic paint.
Enjoy some light refreshments during your painting lessons and in the evening, bring the drinks out for a relaxing time with your friends. Looking for kids activities Perth? Kids can also come along to the studio and learn how to paint as well! Painting is a relaxing and meditative experience that allows both kids and adults to slow down their mind and become inspired by nature.
There is also an incredible sense of satisfaction that comes with finishing a painting from scratch. Plus, it's the perfect addition to brighten up your office or living space! No more blank walls when you put your beautiful artwork on the wall for that extra pop of colour.
Dive into paint and sip classes in Perth today and express your creativity through art, as well as picking up some new art skills along the way!
Paint and Sip workshops in Perth