Kintsugi, which means golden joinery, is a Japanese method of ceramic repair. It involves mending the broken pieces with a gold lacquer or dust, which is why it is often referred to as Japanese gold repair. Silver or platinum can also be used.
The story goes that a 15th century ruler, Shogun Yashimasa sent one of his tea bowls back to China to be repaired. When it was returned, he was very disappointed with the finished result. So, he asked his Japanese craftsmen to find a more aesthetic method of repairing the bowl. The solution was to emphasise the cracks in the bowl and beautify, rather than try to conceal them. Thus Kintsugi was born, and became so popular that people started breaking their ceramics on purpose, just so they could repair them using this art.
The idea of not trying to hide the defect ties in with the Japanese philosophy of wabi-sabi, which embraces deformities. The concept is that life is full of knocks, breaks and malformations and these should be accepted and enjoyed.
Kintsugi is an ancient art form but fits so well with the new modern way of up cycling items to reduce unnecessary waste. So rather than throw away your vase or old mug, why not make it even more beautiful and remember imperfections can make life even more beautiful.

Kintsugi for beginners
Kintsugi is a fantastic choice if you're looking for fun things to do on the weekend in Sydney, or want to make beautiful handmade gifts for loved ones. On ClassBento we have two incredible Kintsugi teachers in Sydney who run Kintsugi classes and workshops:
Yoko Kawada is a designer and maker of homewares products and started to practice Kintsugi a few years ago in Japan so she could incorporate the unique nature of the Japanese traditional craft into her design. She now also runs Art Kintsugi - Mindful Golden Restoration workshops every Wednesday and Saturday.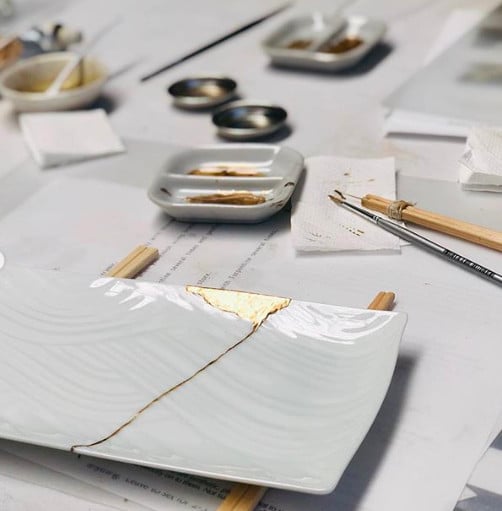 Jun Morooka originally moved from Tokyo to Sydney in the mid eighties, and it wasn't until 20 years later that be returned to Japan to pursue the art of Kinstugi. In Japan, Jun studied the art from five Kinstugi masters and has returned to Sydney to share his knowledge with anyone who wants to learn. Jun runs Beginner's Kintsugi Half Day workshops daily, as well as a Two-Day Intensive Traditional Kintsugi Workshop every weekend.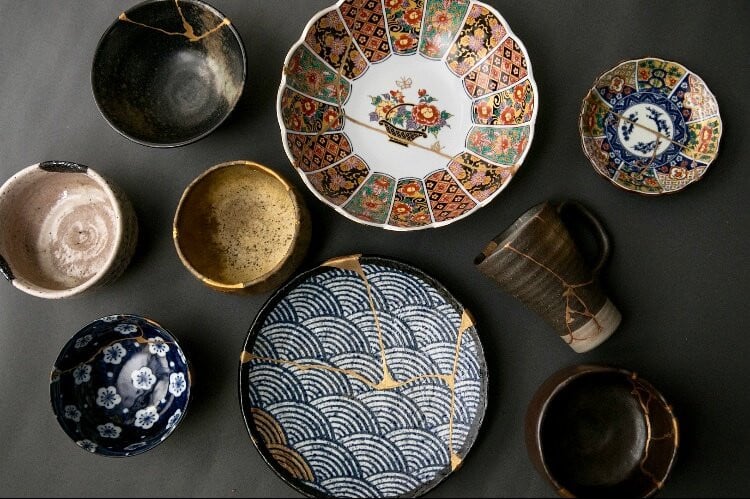 ---
Pottery workshops
Other stories by Classbento Team