Wedding season is just around the corner, so it's time to think outside the (robin egg blue) box with these thoughtful gift experiences for couples! Registries might make gift shopping easier, but what happens when you can't cherry-pick gifts for couples off a list? Get creative with these experience gifts and treat the soon-to-be-married couple to something fun, hands-on and new.
With these wedding gifts for couples across Australia, your gift recipients can learn how to make pasta dough from scratch or decorate resin art homewares. Cook up a storm in hands-on cooking classes, squish some clay at pottery classes, wrap a Japanese moss ball at Kokedama workshops and so much more!
1. Learn how to cook up a storm at pizza and pasta making classes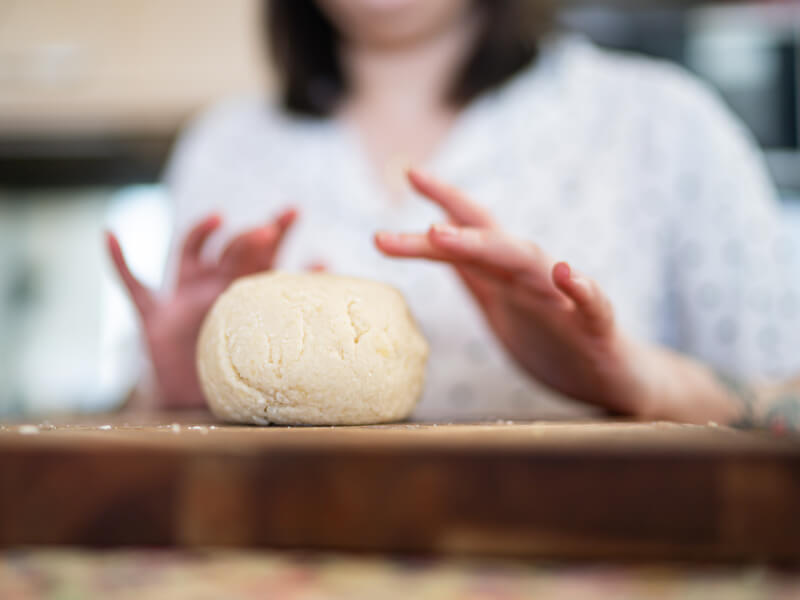 What better way to celebrate getting hitched than with an Italian feast? Send your newlyweds to an Italian cooking class and they'll learn how to make pizza dough from scratch and knead pasta faster than you can say "mamma mia!" Cooking classes make particularly good presents for couples as it's highly likely you'll score a dinner invite in the future. They also equip couples with a brand new set of kitchen skills, meaning they'll never be stuck for date night ideas.
2. Play with clay at pottery classes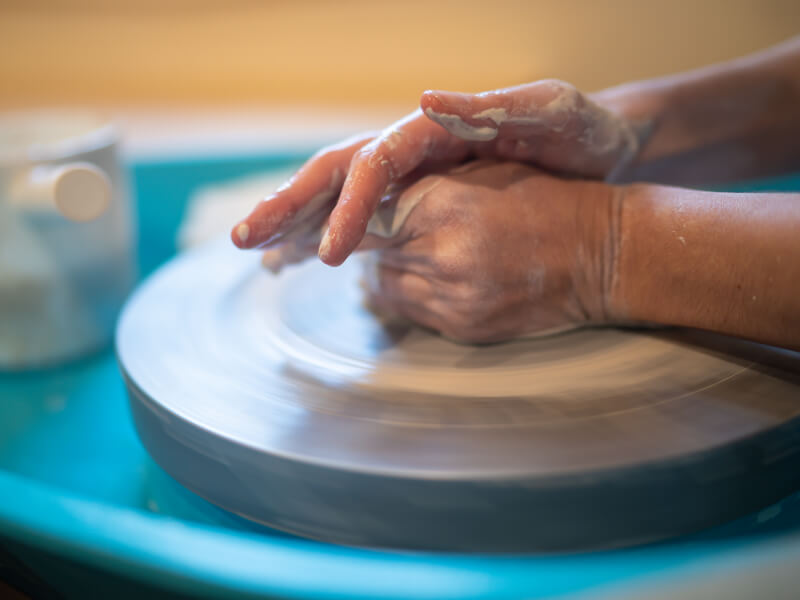 Planning a wedding is no easy feat and it can leave even the most relaxed couples feeling exhausted. Pottery classes are the perfect way to unwind after tying the knot, teaching your lovebirds how to spin, shape and sculpt like a pro. This one's the perfect post-wedding activity as it's not only incredibly relaxing but also surprisingly sexy. If you haven't seen the infamous Ghost pottery scene starring Demi Moore and Patrick Swayze, pencil it into your diary ASAP. In the market for a gift for the couple who have everything? Check out these personalised presents!
3. Make an adorable plant creation at Kokedama workshops
Fun and hands-on, Kokedama classes are one of the most fun things to do in Brisbane for couples. Gardening is famously therapeutic and Kokedama takes it to the next level with a dash of Zen. Guided by passionate florists, your happy couple will learn how to create their very own Japanese moss balls. No experience is necessary, making these classes suitable for even the greenest gardeners.
4. Invite calm into the relationship with candle making classes
Candle making classes are the perfect way to keep the spark alive long after the wedding bells stop ringing. These romantic gift experiences for couples are led by expert artisans who show you how to melt wax, set wicks and blend fragrances like a pro. All participants leave with a goodie bag full of handmade candles they can light at home to create a romantic ambiance, making these classes one of the top fun things to do in Melbourne for couples.
5. Get crafty at relaxing mosaic classes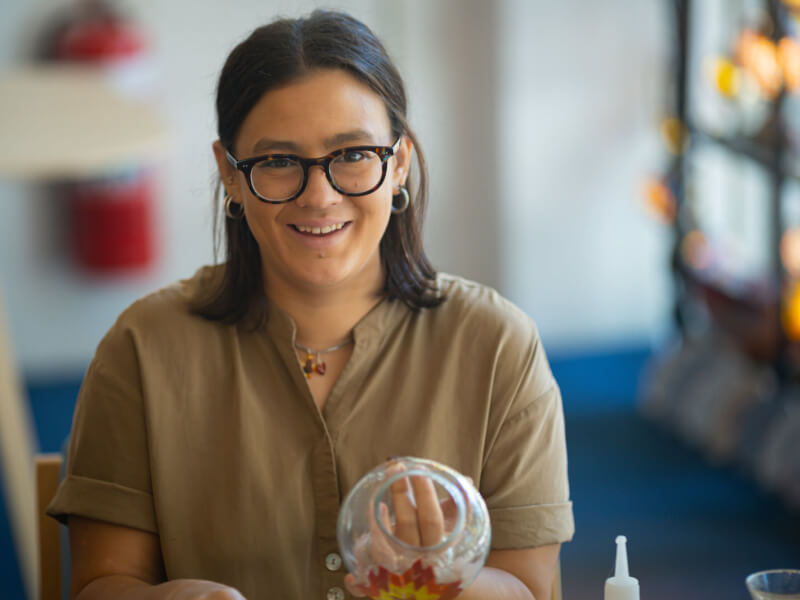 Couples should be able to express themselves freely and mosaic classes are a fantastic way to get the creative juices flowing. As one of the top fun things to do in Perth, they make thoughtful wedding gifts for couples on the west coast without a registry. As well as enjoying the class itself, your newlyweds will leave with brand new skills they can enjoy together at home.
6. Build a home for succulents at terrarium making classes
Forget a Le Creuset pot or a set of Waterford crystal glasses. Terrarium making classes are a fun take on wedding gifts for couples and are guaranteed to brighten up the love nest. Using soil, pebbles and lush succulents, the happy couple will learn how to make their own DIY terrariums. These living works of art are perfect for showcasing around the home or at the office.
7. Go with the flow at resin art classes
Rather than head to David Jones, why not send your bride and groom to a resin art class and have them create utterly unique homewares from scratch? Resin art classes are one of the best fun things to do in Brisbane for couples, with studios located across the city. If you're shopping for a pair of entertainers, decorating cheeseboards and coasters will be right up their alley. Plus, it's not just the Sunshine State where you'll find resin art classes, workshops are also widely available in major cities like Sydney, Perth and Melbourne.
8. Sort out mealtimes with healthy home cooking classes
Whether your newlyweds are self-confessed nutrition nuts or trying to overcome an addiction to Uber Eats, healthy home cooking classes are perfect wedding gifts for couples. As well as enjoying delicious home-cooked cuisine on the day, they'll leave with the confidence to recreate their signature dishes at home. All classes are hands-on and packed with laughs, making them ideal couple gifts for lovers who can't get enough of each other.
Pro tip: for a really thoughtful gesture think about a country your newlyweds enjoyed visiting together or somewhere they'd love to visit, then choose a healthy home cooking class to match. Bonus points if you can match the theme with their honeymoon destination. With delicious cuisines like Thai, Indian and Chinese on offer, it shouldn't be too hard.
9. Relax and rekindle the romance with massage classes
What better way to kick off a marriage than with a couple's massage class? Rather than simply enjoy 90-minutes of bliss, each newlywed will learn how to recreate the experience at home. Classes with Daniella are not only one of the most fun things to do in Sydney for couples, but also one of the most romantic.
10. Enjoy interactive health and wellbeing classes
Wellness-inspired classes are a thoughtful way to ensure a new marriage stands the test of time, in sickness and in health. There's loads to choose from, which means you can tailor your wedding gifts for couples depending on the unique personalities of your recipients. Encourage your newlyweds to take care of themselves on a meditation course or get saucy with a G-spot masterclass. These experiences gifts for couples are available across Australia and are a thoughtful alternative to traditional registry presents.
11. Shake up cocktails at mixology classes
Keep things fun and flirty with cocktail classes and give your favourite couple the gift of delicious DIY cocktails that they can make for many years to come! A mixology class is a great night out, with your couple not only learning how to make espresso martinis and mojitos, but also getting to taste-test their lip-smacking creations at the end of the class.
Elevate your gift giving game to the next level
Weddings aren't the only excuse to get creative, with our hands-on experiences also making great anniversary gifts for couples. If you're stuck on stocking stuffers for a special duo in your life, they also make thoughtful Christmas presents for couples. Whatever the occasion, you can bet our experiences gifts for couples will go down a treat.
With so many thoughtful wedding gifts for couples to choose from, there's no reason to wish there was a registry. Simply browse through thousands of unique classes and workshops across Australia and choose a thoughtful gift for the loved up pair!