Dating after quarantine in Melbourne is going to be an ocean of people seeking romantic connection after months in lockdown. Trust us, there'll be more fish in the sea than usual. So it's important that your date ideas stand out and offer something the others don't. Whether you're single and in need of some fun, single and in need of cute date night ideas to change that, or you're searching for gift experiences for couples ClassBento can help you really jazz things up.
With quarantine taking us to the brink of things to do at home by yourself, we've got indoor activities for adults who are looking to get a little… cozier, as it were. We're here to juice up that romance with the best date ideas Melbourne has to offer that still successfully navigate social distancing restrictions.
Ahh, yes. Coming up with first date ideas used to be simple. Whether it was dinner, the movies, bowling or even a coffee (a terrible first date option, by the way. If you want a late-morning/lunchtime soiree, get ice cream and go sit in the park or something), the times have changed, and dating after quarantine looks different. Because of that, your date ideas need to be different.
As you're probably aware, social distancing laws have made it difficult to make the most of Melbourne's laneway pubs, clubs and bars, and the search for interesting and quirky things to do at home has never been more crucial. But just because the bars are closed, doesn't mean you can't share in a cocktail or two?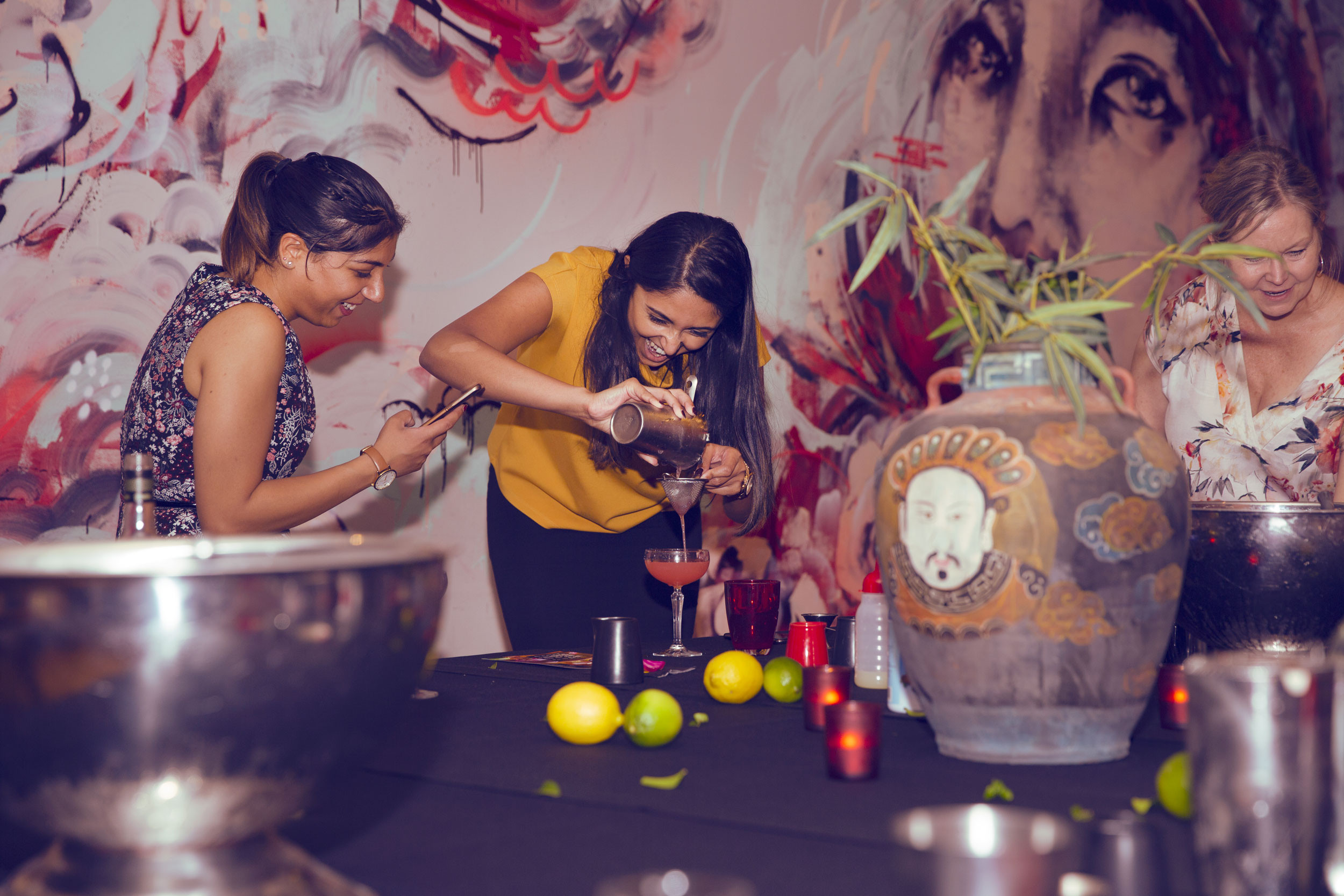 ClassBento's cocktail workshops are a really nifty way to keep your date ideas consistent with the old ways of the pre-quarantine past, while still adding your own flavour and flair. Provided you supply the alcohol (and a functioning kitchen) we have a growing range of virtual cocktail classes that are perfect for you and your plus one to indulge in when it comes to cute at home date night ideas. Whether that's together in the house or sharing the workshop live stream, you can still shake up a delicious martini or margarita together without having to lament the loss of the bar you would've gone to.
If you really want to make it special, invite them over and theme the house like your favourite cocktail joint. This may sound a bit cheesy pie, but if you're making a series of whisky-based cocktails, chuck on some whisky bar music (easy listening, brooding guitar rock. Think Orville Peck/Johnny Cash kinda vibe) and dim the lights. Put a bit of effort into your date night ideas and stand out from the crowd. The very sizable, "dating after quarantine" crowd, at that.
Alternatively, if you're looking for something a little easier on the liver, one of the most popular things to do at home during quarantine has been painting. Colouring a canvas has come leaps and bounds in popularity and is no longer resigned to trained artistes and bottom-of-the-barrel rainy day activities. Sharing creativity with someone is one of the best gift experiences for couples looking to really get to know each other.

Paint For Fun in Melbourne has always offered an array of Paint N Sip classes, and now their workshops are available online! Share in a live stream with any number of their amazing classes and take your date ideas to a colourful new level! Same deal as the cocktail making; if inviting them over feels like a bit much, share in the live stream! The world is your oyster, and oysters are an aphrodisiac, so get schucking already!
Date ideas that are a little bit… steamier
Ideally, this is where we'd suggest a "steaming class" for you to make the best dumplings in Melbourne. But not everyone has a steamer, and no one likes their cute at home date ideas to involve potential third-degree burns, so it's really just more of a suggestive adjective.
When it comes to things to do at home with your significant other, it can be nice to do something that really pampers one another. If your bathroom does indeed contain a bath, then this one's for you. Making bath bombs is not on the list of traditional date ideas, but if you're already a couple it bloody well should be. Learning how to make bath bombs sits in the middle of a Venn diagram of "self-care" and "year seven science project." It's fun, fizzy and an all-round good time to share with someone you love. The accompanying craft kit contains all of your ingredients, and you and your partner will just need some kitchen basics and gloves to get the most out of one of the cutest, undiscovered date ideas available.
Now, to emphasise the point here: the romance has less to do with the actual crafting of the bath bombs and more to do with the end product. Bath bomb creation is one of the most creative indoor activities for adults, but being able to spoil each other using the bath bombs is where the romance truly lies. If you have a bath big enough for two, then all the better. If you don't, however, making something that the other person can enjoy and savour on their own is actually a superb way to keep the affection flowing.
Not all date ideas need to be fireworks and love explosions, and making bath bombs is the date night that keeps on giving (and fizzing). This is a fantastic workshop to consider when looking for at home date night ideas and to build something together that can also be enjoyed separately. Plus, they make you smell nice. Always a winner.

Dating after quarantine is going to be a bit of a clusterfuzz, so it's important you put your best foot forward. No matter what cute at home date ideas you may have, ClassBento is here to help you navigate the dating world with our workshops, classes and gift experiences for couples and couples-to-be.
Suggested workshops in Melbourne