Hunting down cute date ideas for teens had enough pressure on it before quarantine, let alone during. Not only do you have to navigate your parent's curfews, but it's also virtually impossible to get alone time with that special someone now that Melbourne is essentially closed, and high school/University is all being dealt with at home. It's difficult, no bones about it. Not to mention that trying to come up with coronavirus date ideas has the added pressure of being a teenager. Trust us: it gets better.
This bit does, anyway. We can help your social distancing date ideas in Melbourne go above and beyond expectations, without being overbearing or too much. After all, putting in the effort and going over the top is a delicate balancing act, particularly if you're still a teenager. So ClassBento is here to help your date ideas in quarantine reach their full potential without scaring anyone away and without getting the parents worried.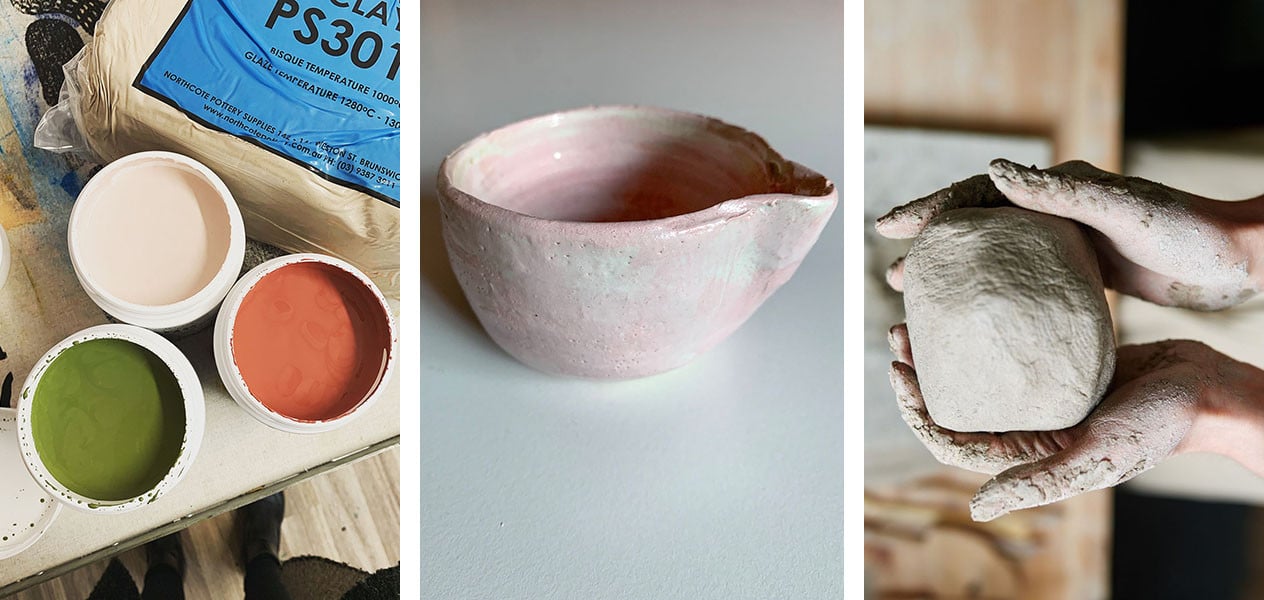 Virtual date ideas
Melbourne's vast array of laneways, alleyways, side streets, upside-down bars and cocktail lounges stuck out of time make for incredible date night ideas, but unfortunately, social distancing laws have made that selection more difficult. And of course, those are only cute date ideas for teens who are eighteen or over, so your choices were limited, to begin with.
Being creative with your virtual date ideas means extending beyond a simple Zoom chat or a back-and-forth on Snapchat. But no one also wants to go for a sweet romantic walk by the Yarra River with a parent trailing ten metres behind them. If you want to feel like you're getting followed, go into international espionage.
ClassBento has virtual date ideas that can help you connect with each other, engage in a good time and keep the parents happy, all in one.
How, you ask?
Our LiveBox classes are perfect for your virtual date ideas and will help you maintain social distancing during this awkward period (and we don't just mean your teens). With our range of virtual workshops, you can spend time together in a way that'll keep the parents off your back, but still establish a meaningful connection that will last long after quarantine is over.

Obviously, as a teen, looking for coronavirus date ideas also means working within a budget. One of our most creative date ideas during quarantine is our Compose A World Through Art Collage workshop. Not only is it easy on the pocket, but it allows a level of creative expression that standard painting workshops don't. With a craft box that'll deliver you plenty of spare magazine pages and decorative paper to make the most of the virtual workshop, you can indulge your creativity together or, if the parents won't allow visitors, share the class over Zoom! Virtual date ideas can be just that: virtual. And it sure beats endlessly messaging each other back and forth. Hopefully, you can enjoy the workshop in person, but don't forget to keep Mum and Dad onside. Hell hath no fury like a parent scorned.
Local Melbourne Artisan Fran Crane also runs a DIY Beeswax Wraps workshop, if you were looking at focusing on social distancing date ideas that are also good for the planet.
If you've got a bit of a deeper pocket and looking to splurge a little on your coronavirus date ideas, good for you. Most teenagers are broke, so you're doing a great job from the get-go. If you're hoping to treat that special someone to a date from the top shelf, as it were, introduce them to some pottery making.
Nicola Preasted from Handmaker's Factory in Footscray has designed one of the most comprehensive hand building pottery workshops available, and now it can come straight to you. You'll need your own rolling pin and a few other kitchen basics, but each craft box will contain 1kg worth of clay and a variety of tools for both of you to make the most of the workshop.
Same deal here too: if you can do this one together, even better. Nothing says "blossoming romance" like doing some pottery, but this is also one of our most interactive zoom date ideas. So if you can't be there in person, you can be there virtually. Nicola can also show you how to make soy candles if you're looking for something equally crafty, but slightly cheaper.
Cheap date ideas: No money? No problem.
For now, at least. Eventually, you're going to have to acquire some money, but while you're living under your parent's roof you've (hopefully) got all your essential needs met. Food, water, Internet connection, electricity. The whole shebang. So if you're lacking funds for quarantine date ideas, don't sweat it. ClassBento's range of LiveBox classes also contains the odd freebie, whose sole purpose is to get you expanding your crafting opportunities without having to spend the big bucks.
Salts Meats Cheese is running a baking workshop for you and your better half to learn what it takes to make focaccia, and it'll cost you no money. Obviously you'll need to supply your own ingredients, but the virtual workshop itself costs nothing, so you can indulge your coronavirus date ideas in a delicious and affordable fashion.
Alternatively, create your own virtual date ideas! Hook up that Zoom live stream and do an activity together, even if it's incredibly simple. Watch parties can be a fun replacement for going to the movies, and you don't even have to share your popcorn. Have a virtual pizza night, where you both order pizzas and enjoy some Italian classics together. The point is: get creative. Your virtual date ideas in Melbourne may be limited, but they shouldn't be non-existent. Remember to keep the parents onside, that way you'll have plenty more opportunities to make the most of your quarantine date ideas.