Getting creative with your partner has never been easier with these fun date night ideas in Sydney! Whether you're celebrating your 50th wedding anniversary or looking for romantic first date ideas, think outside of the box and try something new this weekend, to ignite the spark in your relationship!
Finding fun things to do as a couple in Sydney can be challenging, and it can be hard to come up with romantic ideas that aren't overly cheesy.
Many simpler couple activities like a nice dinner or walk can be great, but relying on these can get a bit tedious after a while. You might want to use them as accompaniments to a more special, and memorable main course. This brings us to our next question:
Would you like something that's quite unique or that your partner hasn't experienced before - a meaningful activity that allows you to really bond with your special someone?
Try a creative class! Escape with your partner, away from the hustle and bustle of your busy lives, for an intimate and different experience that will stretch your imaginations. Learn a new skill or two, and take away your crafty creations to enjoy for years to come. Everything's provided, so just bring your partner and discover a new, shared hobby together.
Whether you're looking for things to do in Sydney this weekend or after work hours, something last minute or planning ahead, here are just a few of our favourites: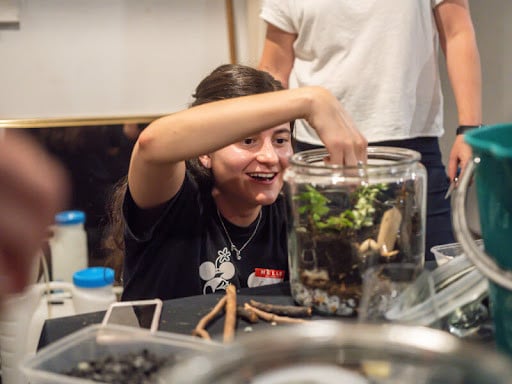 Treat your partner (and yourself) to the fun and relaxing experience of creating your very own mini garden landscape in a bowl. You'll get insider tips from passionate florists and gardening teachers, who will show you their simple recipe for creating a suitable environment for your plants to thrive. Pick from a wide selection of petite succulents or their leafier cousins, and build a cute little world around them with your choice of pebbles, feature stones, moss, twigs, and even little figurines or decorations if you want to make it a bit playful.
You'll be surrounded by greenery, including the usual suspects like roses, but also Australian natives, and rarer specimens like cotton, as you take the class in the midst of your local floristry school in or near the Sydney CBD.
With the class limited to just the two of you, you'll travel along at your own pace – and you might appreciate the extra time to think leisurely about how you want to compose your garden. The team will give you lots of guidance and interesting trivia, but you'll also get lots of space to express yourselves through your handiwork, and really make this experience your own. You'll leave your day-to-day worries at the door, as you put on your aprons and get your hands dirty, and just lose yourselves in the experience.
You'll take home your DIY terrariums, expertly crafted and totally unique, and super easy to take care of. They'll last for years to come, as will your fond memories of the time you spent here together.
Relationships are a bit like clay. Malleable, taking all sorts of shapes and forms, and, when treated right, incredibly durable and lasting through decades.
So why not take this metaphor to the next level, by enjoying an intimate pottery class for two. Join a passionate pottery teacher in their private cosy studio, where they'll teach you how to work with clay, shape it with your hands or throw pottery on the wheel. There's nothing quite as down to earth. From a core cylindrical shape, you might create ceramic cups, bowls, or something completely unexpected.
Nothing quite symbolises romance like candles (except for maybe flowers, we'll get to that shortly). An evening spent with just the two of you, with a flickering flame casting a warm and subtle glow on your surroundings - it's perfect for creating a sensual, relaxing and yet exciting atmosphere, where possibilities are close at hand, ready to be uncovered.
Set yourself up, by creating your very own soy candles, either for an at-home date night, or at the teacher's venue. You'll be guided by a patient maker, who will show you step-by-step, how to make natural candles, using eco-friendly soy wax, and housed in a beautiful glass. You'll have a wide variety of fragrances to choose from, so you'll be sure to find ones that you'll love.
A bouquet of flowers can say so much. Let you and your partner's hands do the talking, as you shape your very own floral arrangement. Learn about the techniques to select and combine flowers and foliage harmoniously, under the guidance of one of our experienced florists.
You may even get the chance to learn a variety of flower meanings, from saying "I love you" with a red rose to "you make me happy" with some yellow sunflowers. Whatever it is, your partner will be glad to receive a handcrafted flower bouquet from you, with a heartfelt message.
Choose from the season's freshest blooms, and if you're not up for a traditional bouquet, you can try a Japanese-style Ikebana arrangement, where elegance and simplicity are the focus or celebrate Australia's natural beauty by creating a bouquet with Australian native flora.
If you like the idea of a creative class for your next date or special occasion but didn't see something specific that you liked here, go ahead and browse our full range of workshops. From cooking to painting, photography to calligraphy, and even juggling, you're sure to find something that will amaze your better half.
Gift a unique experience
Pick a fun experience for them, or let them choose from our thousands of creative classes and kits.
Valid for 3 years.
card_giftcard Get a gift card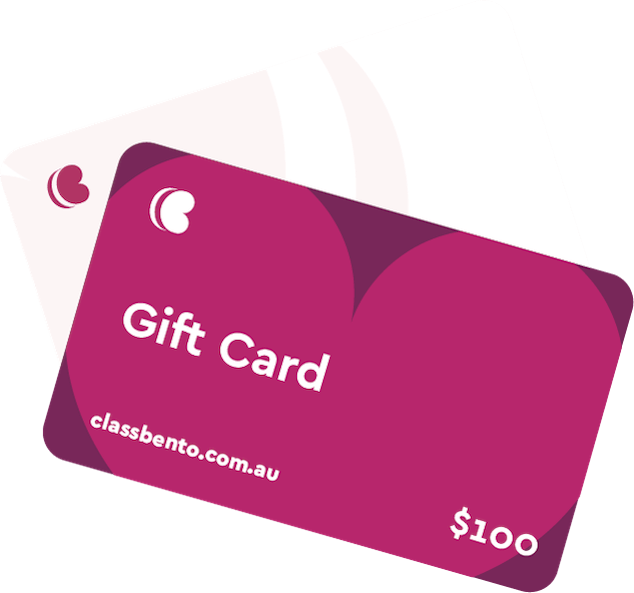 Suggested workshops in Sydney