Social distancing laws have restricted our movements, so we've come up with some of the best quarantine date night ideas in Sydney for you and your special someone! Here at ClassBento, we understand that your classic date night ideas might not be possible at the moment but then again, was it maybe time to start thinking outside the dinner and movie staple?
Quarantine has certainly thrown a spanner in the works for many date ideas, but there are still a few cheeky things to do at home with your significant other to make sure your days and nights consist of more than just sitting on the couch, watching Tiger King and emptying the fridge. Here are a few of the best quarantine date night ideas that you can do from the comfort of your own home.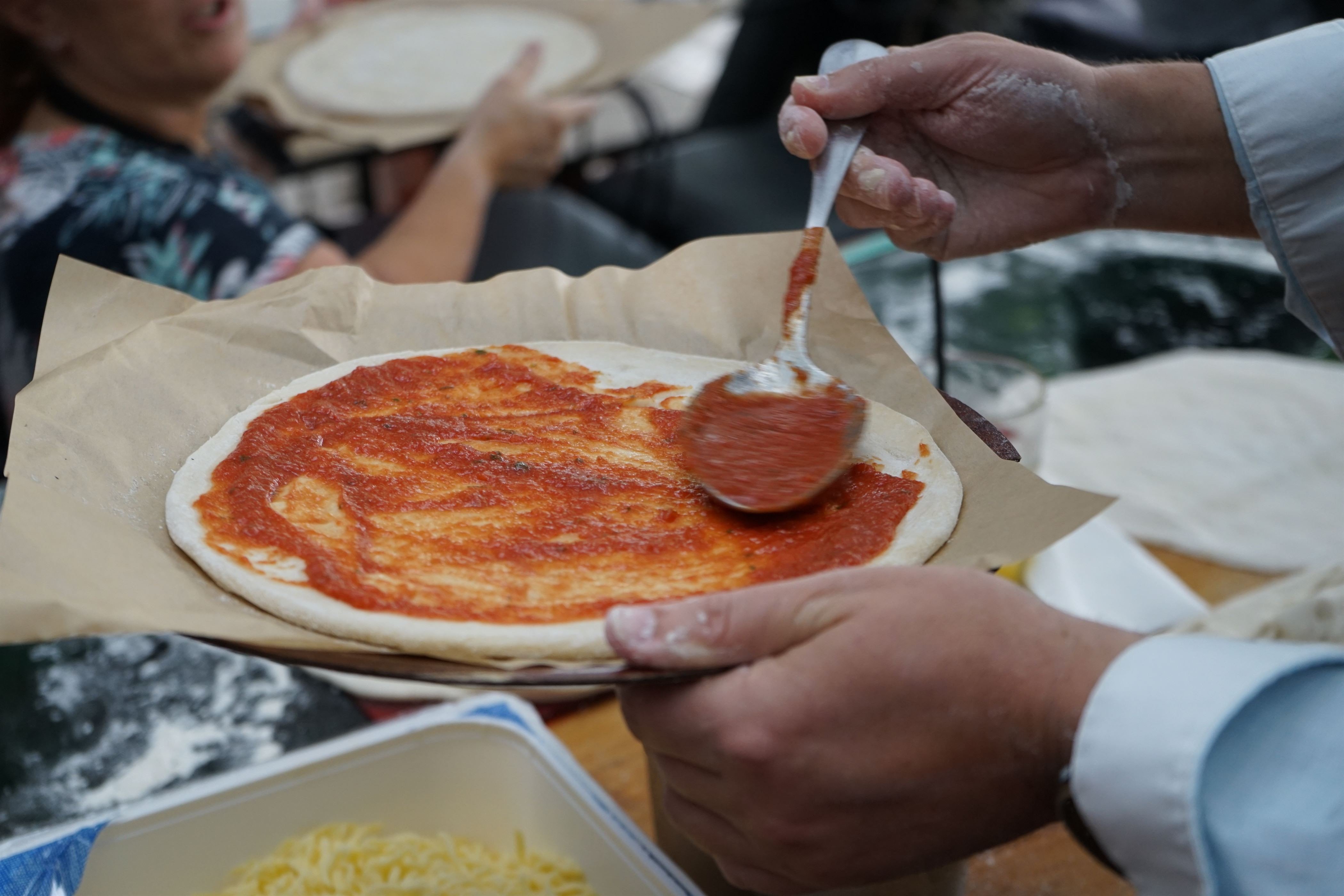 Go in for Italian
As far as cheap date night ideas go, it's hard to look past a romantic Italian meal. Oh, the flavours, the colours; the passion Italians bring to cooking! Quite frankly, it's one of the best Sydney date night ideas in history. But what with the social distancing laws, your local Italian restaurant will either only be doing takeaway or worse, completely closed. Never fear, however, because we can help you transform one of the best indoor activities into a stay-at-home classic.
First, see if you can find a way for your partner to leave the house. This isn't crucial, but good date ideas tend to come with an element of surprise, so if you can usher them out the door to walk the dog or go for a jog or look at a tree, you'll earn more brownie points. Even if they can't leave, convince them to amuse themselves away from your kitchen/living room situation. If they don't live with you, this is one of the best first date ideas that are cheap and also quarantine-friendly.
Now, this next part is crucial to making this one of the most memorable iso date ideas. Decorate your dining room up in a creative, restaurant-centric way. For instance, add a fresh table cloth to your table, dim the lights and organise some sort of candle situation on the table (if you want to make your own candles, check out our classes here). Add a bottle of red or a bottle of white - it all depends upon your appetite - and serve up some homemade, authentic Italian pizza!
Learn how to make traditional Italian pizza with our LiveBox cooking workshop that takes your average date ideas and turbocharges the romance! With a box full of fresh ingredients for you and your partner to sink their teeth into, you'll be cooking up a storm in the kitchen, the dining room, and the… well, you get where we're going with this. A little bit of effort goes a long long way when chasing date night ideas in quarantine.
NOTE: If you're working on a strict budget and looking for cheap date night ideas, Salts Meats Cheese also run a garlic focaccia making class and, although you have to provide your own ingredients, it's entirely free!
Artsy date night ideas
Truth be told, ClassBento has a wide variety of arts and craft kits that make for great gift experiences for couples in Sydney and fun things to do at home. You know your partner better than we do, so if one of our soap making workshops is the thing that'll get you and your partner scrubbing up the affection, you go for it. If getting dirty with a kokedama workshop sounds like the ideal date idea for you and your human, go nuts. But if you're chasing cute date night ideas that are a little bit more general, we can help too.
It's no secret that our virtual Paint N Sip workshops are one of our most popular things to do at home, particularly now that our LiveBox feature has made them so accessible. Creating art with a glass of wine in hand alongside your partner has always been one of the most unique and effective date night ideas we've offered, and there are a few tips and tricks you can do to make that same experience one of the cutest at home date night ideas around.
Don't worry too much about equipment; the craft box delivered directly to your door will see to that. Transforming a space into an art studio is a great way to add a touch of significance to the evening and, if you're stuck indoors for extended periods of time, can break up the aesthetic and help avoid going stir crazy. So get a nice bottle of bubbly, don your finest smock and even duck out and pick up a few cheap berets to truly complete the look (or, to really up your game, make your own and get reacquainted with your sewing machine here), and you'll have yourself a fun and colourful artistic evening with your special someone!
Shake up your date night
One of the classic date nights is going out for a few cheeky cocktails. They take a while to drink, which gives you plenty of time to chat and talk and get to know each other, and we've got the perfect indoor activities for just such an occasion. The fine folks at Kurbaz are taking their cocktail mastery and boxing them up for you to savour at home! You'll get all the necessary cocktail equipment, all you'll have to do is supply the booze! So instead of resigning yourself to sharing another six-pack, get together and master four gin cocktails, shake up some tasty vodka specials, or indulge in four Bailey's cocktails for a delectable after-dinner treat.
This is one of the best date night ideas in quarantine because it takes an activity you're already doing (drinking at home) and gives it a touch of flair. If you have a bit of a budget to work with, this is a wonderful opportunity to combine both the cocktail making and the pizza making, so you can make your at home date night ideas as immersive as possible.