Surprise your mum with Mother's Day gift boxes delivered straight to her door! With these craft kits, you can celebrate all that mum does by helping her creativity shine from the comfort of her own home. Whether you cannot visit mum on her special day or simply want to give her a fun DIY kit to try, our Mother's Day gift ideas have enough variety to suit everyone's interests.
Our craft kits come with a livestreaming class or on their own, meaning mum can either choose to follow along with a qualified teacher or take the reins herself with one of our offline craft boxes. From learning how to make a Kokedama to painting like Picasso, our crafty gift boxes can really help take your Mother's Day ideas from same-old to exciting!
DIY bath bomb kits
If your mum is a relaxing soul who loves nothing more than a long soak in the tub, then why not give her our DIY bath bomb kits? These gift boxes come with everything she needs to make her very own bath bombs to pamper herself. Your mum will learn how to add fragrance oils and colour to create interesting products that will bring some zen into her life.
With these kits, your mum can discover the benefits of making her own natural body products. Choose from our online DIY bath bomb classes or offline kits, that include all the materials for her to make her own fun and fragrant creations. From using essential oils to creating fun shapes, these kits are a great way to get mum feeling more excited about having a relaxing and pampering bath!
Mother's Day Cooking Classes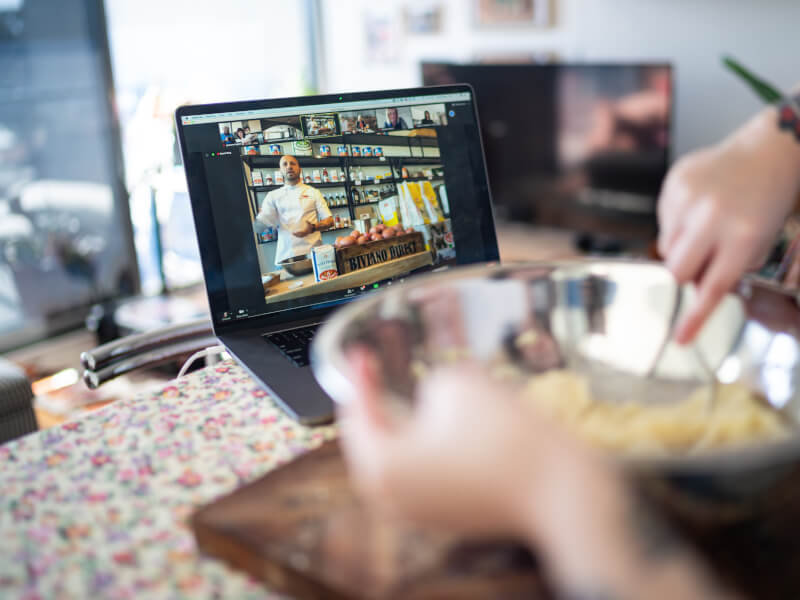 Our cooking kits are easy to follow and have everything your mum needs to make a real feast. Choose from our online cooking classes or offline kits, which each come with all the ingredients required as well as recipes. Our Mother's Day cooking kits are the perfect way to pamper mum with some yummy treats and delicious home-cooked meals.
It doesn't get more personal than giving your mum a gift that will fuel her inner chef! With easy-to-follow recipes and expert tips, your mum can learn how to cook anything from Asian street food to Greek food. She can learn how to make pasta or gnocchi from scratch or can even have a go at a cooking basics class if she is not too familiar with the kitchen. There's something for every taste bud in these kits.
Pottery craft boxes
Show your mum how much you care by bringing the beauty of handmade ceramics into her home with our Mother's Day pottery kits. Our online pottery classes and kits are easy to follow and will have mum throwing pots in no time. From basic starter kits to more advanced DIY boxes, there's something here for everyone, whether you want to make clay hanging planters, unique mugs or even polymer clay earrings! The kits come with all the materials you need including clay, tools and glazes. You can help your mum craft something beautiful that can be fired at home in her very own oven!
These pottery craft boxes can be a real stress reliever, so they're great for mum to get some much needed 'me time'. Our DIY kits are also perfect if you are looking for Mother's Day gift ideas for mums who are geographically distant!
Watercolour painting for beginners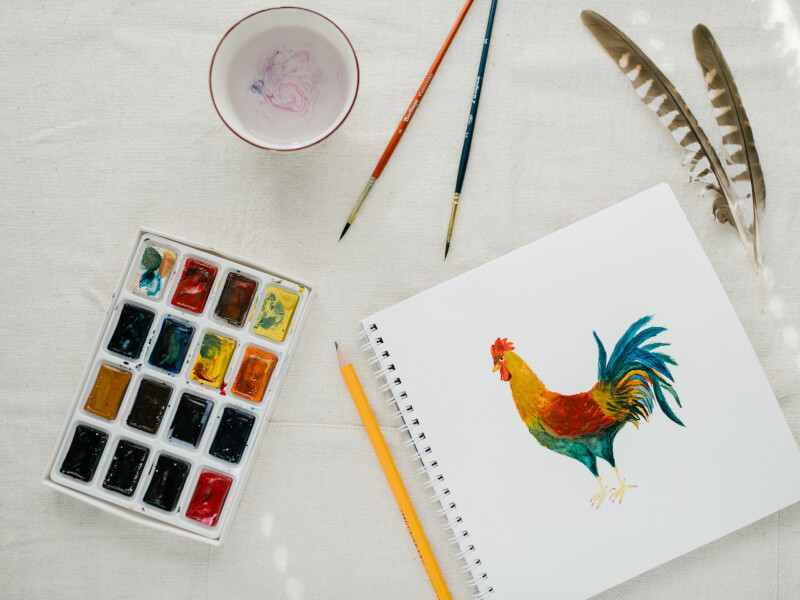 Indulge your mum's artistic side and introduce her to a world of relaxation with our watercolour painting kits for beginners. Our online watercolour classes are easy to follow and mum will gain the skills to continue painting with this fun art medium. She can try painting with watercolours in one of our botanical or insect-themed classes or even try her hand at brush lettering. Our watercolour kits will have mum painting masterpieces long after the virtual workshop.
These classes will cover the basics of watercolour painting techniques, how to mix and use colours, and how to accurately paint flora, fauna and more. All you need to do is buy your mum her favourite bottle of wine to enjoy with the workshop, and you've achieved maximum Mother's Day points!
Cocktail making gift boxes
Get mum shaking and stirring this Mothers Day with one of our cocktail making kits. In our online classes, mum can learn how to make her favourite drinks, from mojitos to margaritas, give your mum the gift of an unforgettable boozy experience. If mum loves nothing more than sipping a gorgeous beverage by the pool, then we have a huge range of cocktails for her to try. Her cocktail kit will come with all the ingredients needed and either an online class or recipe to follow along with.
Your mother deserves a special treat for Mother's Day and what could be better than a class that combines alcohol with creativity. In our cocktail making classes she can learn how to mix, muddle and shake her way through new recipes and discover important tips and tricks to celebrate this very special occasion.

DIY soy candle making
Swap the flowers for a fragrant candle gift box and surprise your mum this Mother's Day with a soy candle making kit. These easy-to-follow classes are great for beginners and will teach her how to make gorgeous candles with unique colour designs or beautiful crystal and flower decorations.
Not only can your mum personalise her home with these soy candle kits, but she can get creative too! With an array of different scents to choose from, mum will be able to create candles that smell just as good as they look. From fruit and flower scents to chocolate and vanilla fragrances, in no time mum's home will smell heavenly!
Showing your mum how much you care this Mother's Day is easy with our Mother's Day gift box ideas. Whether you still live with her, or are on the other side of the country, we'll deliver your gifts for mum directly to her door.