Just because you're stuck in quarantine doesn't mean Mother's Day needs to be missed, and ClassBento has awesome Mother's Day gift boxes for you to offer her this year! With everything going on, it's understandably more difficult to organise Mother's Day ideas than it has been in several years. But ClassBento's new gift box service offers experience gifts your mum can enjoy from her living room!
In conjunction with our team of highly qualified instructors and teachers, our new LiveBox feature offers your mum the chance to either attend a virtual craft workshop or take the reigns herself with our offline craft boxes! From Kokedama building to painting like Van Gogh, our new LiveBox classes can help give your Mother's Day ideas a real shot in the arm, this quarantine season.
Buying perfume for someone can always be difficult, it's one of those Mother's Day gift ideas that can easy go wrong. Crafting your own perfume from scratch, however, is a privilege many people never get to try, and an exciting sensory experience for perfumery newcomers!
One of the first craft boxes available at ClassBento, our perfume making craft box workshop is one of the quirkiest Mother's Day ideas your mum is sure to love. With the Craft Box containing all the materials she'll need - from bottles to oils - your mum will discover what goes into making a perfectly balanced perfume, and how to achieve a unique scent that will be unique to her.
Not only this, but every perfume making Craft Box contains enough resources for two people to enjoy, so your mother can enjoy the box with a friend, or continue to make her own perfume after she's learnt all the tips and tricks! One of the benefits of our new Craft Box service is that all the required instructions are included in the box, meaning Mum doesn't have to worry about the Livestream and can just relax and craft on her own time.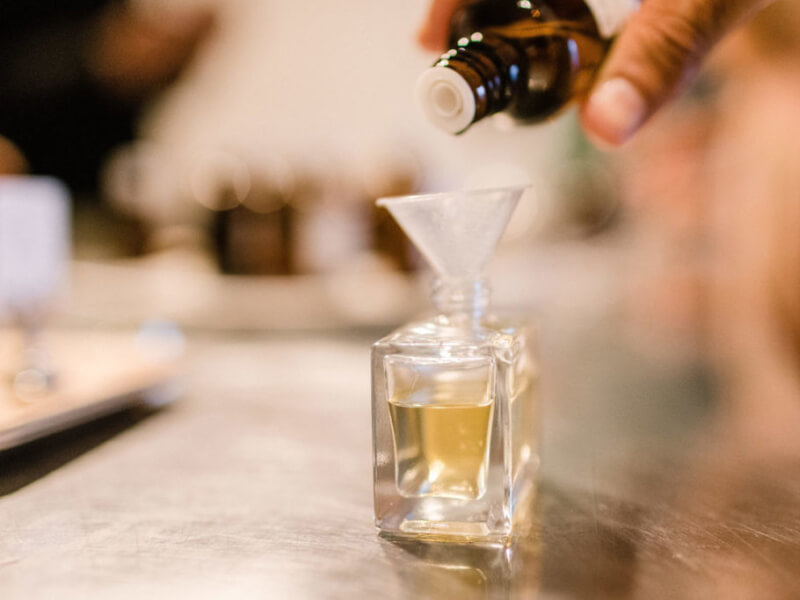 The fine folks over at Italian restaurant staple, Salts Meats Cheese aren't currently able to serve you their delectable traditional Italian pizzas, but they're doing the next best thing: teaching you how to make your own. With certain ingredients being particularly hard to get a hold of these days, these workshops are the perfect way to mix up your dinner options with all the ingredients sent directly to you.
Just because your Mother's Day ideas can't extend to going out for dinner, doesn't mean you can't still offer your mum an authentic Italian pizza experience! Following along with one of Salts Meats Cheese's expert chefs, your mum will learn how to craft delicious Italian pizza dough and top it off with an exquisite marinara sauce! Also, if you play your cards right, you might get a slice of that homemade 'za as well…
One of ClassBento's most popular Craft Boxes will show your mum how to build a hanging clay planter, perfect to give the house a refreshing touch of greenery this quarantine season! With all the instructions included in the box, you can help your mum craft a beautiful ceramic plant pot out of polymer clay that can be fired in your home oven!
The Craft Box is designed to be enjoyed by three people, so whether that's your parents and yourself, or your mum three times over, this crafty little workshop is a perfect place to start if you were looking for Mother's Day ideas that can also help decorate the house!
One of the best parts about being stuck in self-isolation is that it gives you the chance to really indulge your artistic side, and ClassBento's live classes online are here to help you. Looking for Mother's Day quarantine ideas that last a little longer than just one session? Our Botanicals watercolours course will have your mum painting her favourite flowers and gardens over the course of three in-depth lessons.
These classes will cover the basics of watercolour painting techniques, botanical illustrations, and how to accurately paint the natural flora around your house. In lieu of ClassBento being able to run our very popular Paint N Sip workshops, this is one of our best Mother's Day ideas available. All you need to do is buy your mum her favourite bottle of wine to enjoy with the workshop, and you've achieved maximum Mother's Day points!

Mother's Day Coffee Scrub Classes
Making time for self-care is an important part of life, and balancing that out with work and other responsibilities can be stressful. But due to the current social-distancing laws, self-care can take a front foot, guilt-free. As almost everyone is confined to their homes, looking after your body is crucial to maintaining a healthy state of mind.
ClassBento's live classes online offer many different methods of self-care, but none make such eco-friendly Mother's Day ideas more so than our Quarantine Coffee Scrub workshop! Utilising our Craft Box delivery service as well as our fully interactive Livestream, your mum can make her own scrubs and exfoliants using all-natural ingredients. Each box contains six natural ingredients that will work as the base for the scrub, and all she needs is a bowl and a spoon to make them! As far as Mother's Day quarantine ideas are concerned, this one's perfect for helping your mum pamper herself during this stressful period.

Showing your mum how much you care this Mother's Day is easy with our Mother's Day gift box ideas. Whether you still live with the family, or you're stuck isolating somewhere else, we'll deliver your gifts for mum directly to her door, so she can celebrate without compromising her health. With ClassBento's new LiveBox service your mum can still get crafty, and you may still be able to pinch a slice of her pizza.