Clutter is a major cause of stress in everyday life, so it makes sense that when shopping for gifts you don't want to add to the noise. Cue: unique experience gifts. Instead of wrapping up something that will likely end up gathering dust at the back of a cupboard or being sent to the charity shop within a year or two, gift experiences treat your special recipient to genuine memories that will last a lifetime.
Whether you're shopping for Christmas gifts or on the hunt for the perfect birthday present, read on for our guide on how to create memories, not clutter, with these unique present ideas.
Macrame classes
Macrame is this year's hottest interior design trend and is a fantastic gift experience for the craft aficionado in your life. No experience is necessary, with talented artisans guiding you every step of the way. You'll learn how to master basic knotting techniques and transform materials like cotton twine, yarn, jute and hemp into works of art. At the end of the class, you'll leave with a beautiful macrame plant hanger or wall hanging showcase in your home.
Worried about creating more clutter? Don't be. Handmade DIY macrame is so much more meaningful than store-bought products and will definitely pass Marie Kondo's "does this item spark joy?" test.
Screen printing classes
From tea towels and tote bags to personalised t-shirts, screen printing is a fun and easy way to create your own wearable works of art. Screen printing classes are one of the most fun things to do in Melbourne and one of the most thoughtful experience gifts for recipients of all ages.
Practical and hands-on, our classes teach you how to create stencils, prepare your screen, apply paint and even master screen printing at home. Most printing is done on garments or practical items like tea towels and bags, meaning this gift experience won't create any unwanted clutter. If you're gift shopping for a wine lover, screen printing and sip workshops combine hands-on crafting with a glass of bubbly.
Perfume making classes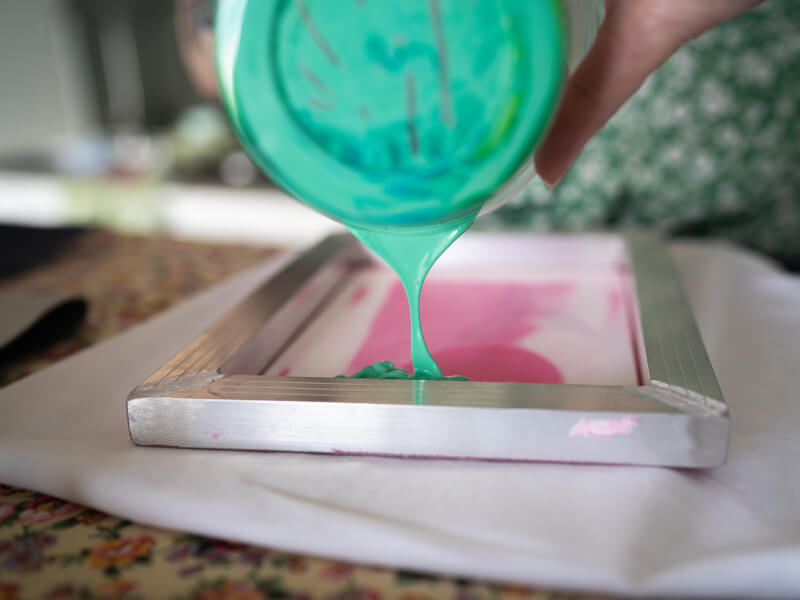 A perfect gift for birthdays, anniversaries and brides to be, perfume making classes teach you how to make your own signature scents from scratch. They're one of the most fun things to do in Sydney and are led by expert perfumers who will teach you how to pair, balance and layer fragrances like a pro. Along the way, you'll get to know more about evocative scents like rose, lavender and sandalwood. Maybe you'll be enchanted by sweet florals and vanillas, or perhaps you swoon over scents that are reminiscent of smoke, spice and resin?
Getting a group of girlfriends together? Perfume making classes also make popular hens party ideas, so why not treat your bridal party to an afternoon of hands-on fun and make your own DIY perfume? Every special lady will leave with their very own signature scent to wear on the big day. As well as Sydney, you'll find perfume making classes in Brisbane, Perth and other major Australian cities.
Skincare classes
From luxuriously rich body butters to colourful soaps and bath bombs, skincare classes are one of the top fun things to do in Perth, Australia. Rather than leave with more clutter for the house, skincare classes send you off with an abundance of handmade products that can be used daily.
Armed with the skills and knowledge to make your own DIY beauty products, you can cut down on plastic use and simply replenish your stocks when you're running low. This makes our skincare classes ideal experience gifts for eco warriors.
Soap making classes
Gift shopping for a pair of newlyweds? Maybe you just want to make Christmas shopping a little easier and wrap up gifts for couples instead of individuals? Whatever your motive, soap making classes make great gift experiences for couples. All classes are beginner-friendly and gradually build on skills and techniques, rather than throw you into the deep end. Like skincare classes, you'll also leave with practical products you'll love to use every day.
The hands-on nature of soap making classes also makes them great experience gifts for kids and teens. Small class sizes mean your little ones will receive lots of attention and guidance as they learn how to master the art of melting, pouring and moulding. At the end of the soap making class, kids will leave with their very own stockpile of hand-poured and custom decorated soaps.
Cooking classes
Fun and practical, cooking classes are guaranteed to delight any recipient. Rather than wrapping up an obscure kitchen tool like a zucchini spiraliser or a waffle iron that will likely get pushed to the back of the cupboard, our cooking classes teach you to make the most of what you already have. Anything you do create during class is edible, making cooking classes perfect experience gift ideas for avoiding clutter.
Looking for experience gifts for men? Forget socks and jocks. Instead, you'll love bloke-friendly cooking classes like this American smoking BBQ workshop in Sydney. Other classes focus on themes like how to prepare, cook and present ocean-fresh seafood.
Alternatively, drop a serious hint and send the special man in your life on a sourdough bread making masterclass or even one of our popular dessert courses. After all, who doesn't want a partner with the skills to whip up a perfectly browned boule or a cake that looks like it's come straight from Black Star Pastry?
Create memories that last with experience gifts
Ready to take your gift giving game to the next level? With so many unique experience gifts to choose from, there's no reason to settle for cookie cutter presents. With thousands of workshops to choose from across Australia, gifts are better with ClassBento.
And let's not forget, the best memories are made with loved ones, so why not go the extra mile and wrap up two experience vouchers? With two people along for the ride, the memories will be even better. You could even be cheeky and put yourself forward as the plus one!
Cooking workshops in Melbourne