This year, discover empowering wellness Mother's Day gift ideas in Perth your mum truly deserves. You don't need to spend all your time trying to find unique Mother's Day gifts for your mum! So if you've been racking your brain for the perfect Mother's Day present which shows how much you care (and how much she is appreciated) you can stop searching now! Let us help you come up with empowering wellness Mother's Day gifts ideas in Perth she'll absolutely love.
If you want to avoid the spa voucher, or the Mother's Day flowers this year, get set to discover some fantastic ideas to empower your mum. If you're looking for a Mother's Day present, our gift experiences for mum are much more than a typical present idea. We aim to help your mum bring out her creative side by inspiring her to explore a new hobby or passion and live a more fulfilling life, all of which could improve her overall health and wellbeing. Ready to bring out your mum's creative side and inspire her to pick up a new hobby or passion?
Hobbies and passions have become hugely popular because many people are realising the benefits of doing more of the things they love. And while we know that most mums are as busy as can be, it helps to know that your Mother's Day gift could be the one thing that helps her spend more time doing creative things by herself or with the whole family.
With thousands of empowering wellness Mother's Day gift ideas in Perth to choose from, we've done the hard work for you by rounding up a few ideas to help you give her the most epic Mother's Day present yet.
Pottery Classes in Perth
Did you know that you don't necessarily need a pottery wheel to learn how to make your own ceramics? Yep, it's true! So as long as she has clay and water, your mum will be able to learn how to make her own pottery anywhere. She will feel empowered while learning a new skill in a meditative atmosphere. And if she heads along to a class, she'll also be surrounded by like-minded pottery-loving people while also supporting local businesses as she learns how to craft her own ceramics.
A clay hand building pottery class hosted by Not Yet Perfect in Perth could be the best wellness Mother's Day gift idea. As she learns how to mould different practical (yet beautiful) items for the kitchen (think mugs, bowls, vases and much more) she'll be able to sit back and unwind with a glass of wine in the other hand. Plus, there are nibbles included if she gets a bit peckish! This is a social class that will give her all of the knowledge she needs to continue her pottery journey when she gets back home.
Contemplative Drawing Classes
Drawing classes could be the perfect wellness Mother's Day gift idea as they require a mixture of concentration and focus in a meditative and relaxing environment. As it's a beginners class, mum won't have to worry about feeling intimidated as she'll be surrounded by like-minded locals who are keen to give art a go. This drawing course is run by local artist, Adriana Nascimento, and is an excellent Mother's Day gift idea to help bring her out of her comfort zone.
With 10 weekly sessions, Mum will have something to look forward to as she learns how to measure and draw with perspective, as well as how to draw different shapes and forms. She'll learn the foundations of how to draw using different types of mediums, such as pencil and charcoal, and learn to master the art form. She'll end the course feeling confident and might even feel empowered enough to experiment with paints in the next course!
Natural Beauty and Homemade Skincare Workshops in Perth
In this incredible natural beauty workshop, hosted by Gaia's Organic Gardens in Joondalup, your mum will learn all about how to make her own homemade natural skincare products. In this three hour workshop, she'll learn how to mix various natural ingredients to turn them into beautiful and safe skincare, hair care and other homemade beauty products.
This skincare workshop also includes a cacao ceremony and guided meditation to help your mum connect with her inner self. After the calming class, mum will be able to choose between various essential oils, pure plant oils, butter and bases to make her own products. She could learn how to make her own shampoo, skin lotions, hair masks and so much more in this fantastic Mother's Day present idea. Join Mum in this class and create beautiful memories whilst supporting local Perth makers.

Cooking Classes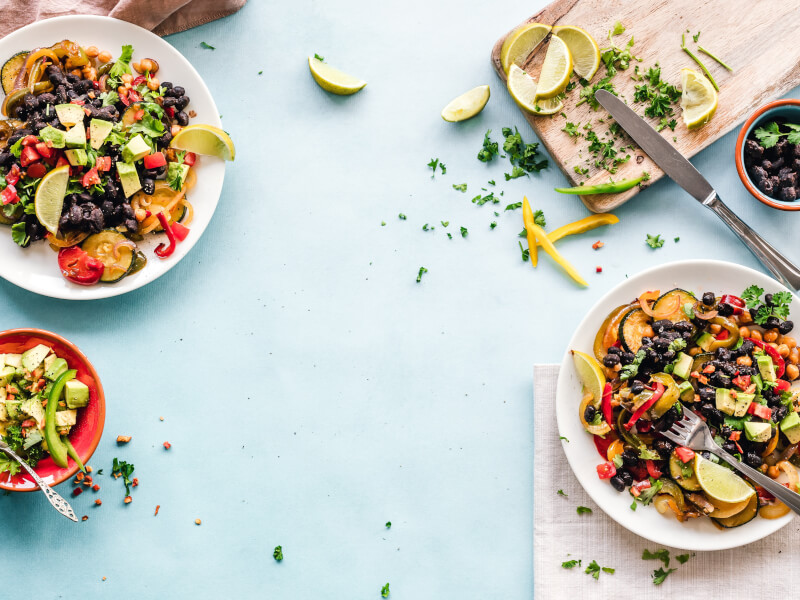 Let us help your mum feel completely empowered to tackle new cooking recipes with thousands of cooking classes in Perth to choose from. We know how mundane it can feel cooking the same meals over and over again. Instead, your mum could feel ready to try new healthy recipes to help the whole family feel more energised. A Mother's Day cooking class could be the best gift idea to make Mother's Day lunch much more memorable!
In Mount Hawthorn, book mum a gnocchi and risotto cooking class you can all do together. Run by The Cooking Professor, mum will learn how to make the creamiest gnocchi and risotto the whole family will enjoy.
How about a sushi making workshop for beginners run by The Cooking Professor instead? This is a fun and engaging class, perfect for the little ones to enjoy with mum. The whole family will have so much fun learning how to mix and match different ingredients – and they might even find a new favourite sushi roll!
This Mother's Day in Perth, whip your mum off to Spain with a Spanish cooking class. She'll learn how to make a delicious paella, and of course, yummy churros for dessert. Even though travel might be off the cards for now, Mum will feel as though she's taking in the sights and sounds of the vibrancy of Barcelona.
Get the whole family cooking together in these fun cooking classes in Perth and make mealtimes a little more magical!
These are just a few empowering wellness Mother's Day gift ideas in Perth. We hope we've inspired you to book mum a gift experience she'll truly love.
Body and Soul workshops in Perth