Discover plenty of wonderful rejuvenating birthday party ideas for Mum in 2021 and she'll appreciate your thoughtfulness like never before! When looking for the best birthday ideas, we know how important it is to make her feel special and valued. Ready to help her feel like her best self? These unique birthday parties are like no other.
With thousands of art classes, workshops and cooking lessons to choose from, there's something for every mum in Australia! Why not try an experience that the whole family can take part in and build some beautiful memories together? You might like to opt for something different this year and surprise her with a beautiful birthday party everyone will love! Instead of celebrating at a local restaurant for lunch, try something new that the whole family will benefit from.
Finding one-of-a-kind birthday party ideas might feel difficult, but it need not be painful. Art experiences are becoming more and more popular and it's no surprise given how many people are seeing the benefits of being creative more often. Many families are on the go all of the time, so it can be easy to become caught up in the day to day happenings of life. Many mums are so busy that they don't get a lot of time to themselves, but an art experience could be a chance for this to change!
Below, we're going to share some of the best birthday ideas available. And you never know, your mum might end up starting a brand new hobby or passion! Many people find they have better focus and energy levels when taking on hands-on activities, and this can also help them to feel much more happy and content as they're able to take time out to do more things they love.
If you're looking for birthday party themes or rejuvenating birthday party ideas for mum this year, here are some of the most popular options to choose from.
Cooking class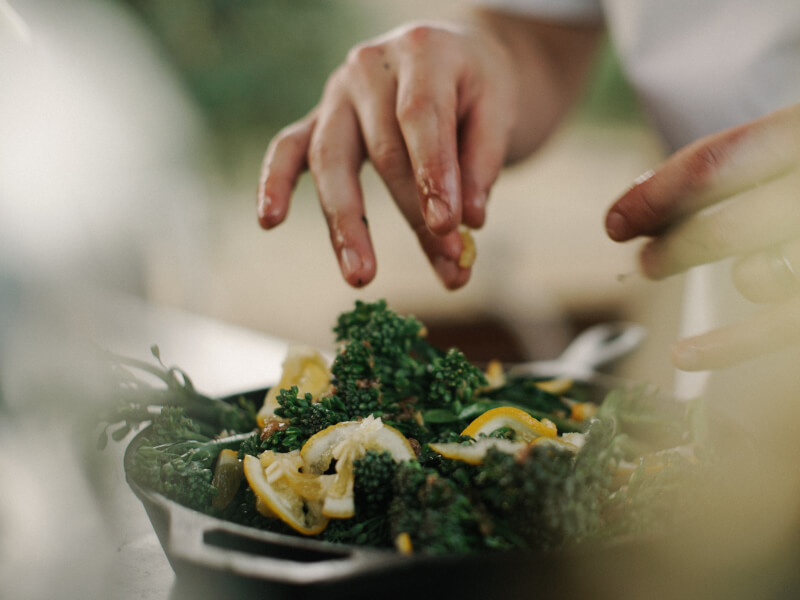 You might like to swap the yearly birthday lunch at the local restaurant for a cooking class birthday party instead. Cooking classes are really popular family experiences because they bring everyone together to learn how to make restaurant-worthy dishes they'll love.
Many families don't spend much time in the kitchen, which means it can feel much easier to order takeaway or make something quick and easy. Learning how to cook together as a family is an excellent opportunity to spend quality family time.
With cooking classes all over Australia to choose from, a local expert chef will guide your family in a fun and engaging workshop to cook wonderful meals together. Choose from various cuisines like sushi making classes, French cooking classes and so much more. After you've learnt how to have fun cooking together as a family, you'll end the class on a high and will go home with newfound confidence, enabling you to cook more healthy meals from scratch together. This cooking experience is a fantastic rejuvenating birthday party idea for mum in 2021.
Looking for unique birthday ideas for adults? We've got you covered.
Plant workshops
We've all spent a lot of time indoors since 2020, so rejuvenate your home and inspire the whole family on mum's birthday this year by learning more about the power of plants! With thousands of classes to choose from all over Australia, everyone can get their hands dirty and learn how to bring more life into their homes.
Many people worry about how to look after plants, and it can be quite confusing not knowing how to take care of them properly – especially without killing them! Let us help you build your confidence as a family with the help of a local floristry expert who will guide you and give you all of the tools you need to continue your plant dream at home.
A terrarium making workshop is especially popular with families as it requires that everyone uses their analytical and creative skills together. Plus, terrariums are really easy to look after and only require watering once or twice a month. Or, why not book a flower arranging class and discover how to mix and match various types of flowers together instead? Big bunches of flowers bring so much joy into our homes, and a floristry class is something your mum is sure to love.
First-time party planner? Discover more unique birthday ideas here!
Yoga classes
With yoga classes to choose from all over Australia, it's easy to spend mum's birthday enjoying a bit of zen time together. Many families don't have much time for wellness activities, but it's important to spend quality time together this year and enjoy taking time out to relax.
Guided by local yoga teachers, the whole family will have fun together in this beginners yoga class as they learn to master their downward dog. Ask the teacher as many questions as you like and reap the benefits of feeling much more relaxed and calm as a family.
Yoga classes for families are a fantastic opportunity to spend more time together when you get home, as your teacher will teach you the knowledge and skills to continue on when the class is over. Which family wouldn't want to start the day in the best way possible? This rejuvenating birthday party idea for mum is the perfect way to spend more quality time together as a family.
Whilst these are just a few of the birthday ideas for her this year to consider, try doing something more unique and make mum feel as special as she deserves. These ideas could benefit the entire family and create lasting memories for everyone.