Planning a holly jolly Christmas party? Throw a bash worth remembering with these Christmas party ideas in Sydney. We take you beyond Friday night drinks with work Christmas party ideas the whole team will love. These Sydney workshops are fun, engaging and social – perfect for celebrating the festive season and ending the year with a bang.
From online team bonding activities to in-person events, there are office Christmas party ideas for every occasion. We get that Christmas can be a busy time, which is why we've cherry-picked cosy ideas that require virtually zero planning. Simply put together your guest list and leave the rest to the experts. Whether you're shaking up cocktails or learning to master a new craft, these Christmas ideas for a party make holiday planning a cinch. Meet up in person at a location in the city centre or take advantage of mobile Sydney workshops – ideal if you work in locations like Parramatta or Auburn.
Your team will love the thoughtful spin on traditional Christmas parties. And even better, you can enjoy a fun and stress-free start to the festive season. Everybody wins! There's a big focus on experience, with all our Christmas party ideas in Sydney designed to bring your team together in an environment that's fun, relaxed and social.
With thousands of classes and workshops to choose from, it's never been easier to find Christmas party ideas in Sydney. Sure, drinks at a local pub with a generous bar tab and complimentary grazing platters might have won over your team in the past. But if you really want to bring your colleagues together this Christmas and celebrate in style, you need to think outside the box.
Let's face it, wine-soaked Christmas parties that end in multiday hangovers are so passe. This year, treat your colleagues to a meaningful experience that ensures they end the year on a high. Not only are team bonding activities a great way to ring in the festive season, but they help contribute to a positive and productive workplace. Here are some ideas to get you inspired.
Get creative with Christmas art workshops
Sydney boasts one of the largest and most colourful LGBTQ+ communities in Australia. If you've ever attended the rainbow-saturated Mardis Gras, you'll know what we're talking about! A drink and draw your inner drag queen workshop is a sassy way to celebrate with your teammates this Christmas. Fun and fabulous, you'll love learning to draw alongside Wonder Mama, Sydney's favourite 'glambassador'. Make the most of the summer sunshine and host this tongue-in-cheek Sydney workshop at a local park.
Spent the last year working remotely? Uniting the team for fun Christmas activities has never been more important. You'll find a vast range of virtual office Christmas party ideas, including paint and sip workshops that include hand-delivered craft kits. Your team will feel like Christmas has arrived early as they unpack their brand-new acrylic paints, brushes and accessories. When it's time to start your wine and paint night, log into Zoom and enjoy a virtual Christmas party to remember. An online paint your colleague party is always a hit and promises plenty of laughs.
Think outside the box with DIY Christmas craft ideas
Who says the office Christmas party has to be booze-soaked? This year, why not swap free-flowing beer and wine for arts and crafts supplies? Christmas craft workshops are a great opportunity to bring together your team in an environment that's fun, inclusive and alcohol-free. Perfect for both drinkers and non-drinkers, these crafty ideas will get your creative juices flowing.
Whether you're piecing together a colourful Turkish mosaic lamp or learning to shape your own pottery, your team will jump at the chance to switch off for a few hours. Even better, DIY Christmas crafts ideas are a wonderful chance to chat and share a laugh outside the office. Whether you're based in Potts Point or Redfern, you'll find Sydney workshops across the city.
Transport your team to Japan in a creative Shibori workshop that teaches you how to master the art of dyeing with indigo. The class puts a modern twist on traditional Japanese shibori methods and is a great introduction to the centuries-old tie-dying technique. If you have a team of jewellery-lovers on your hands, ring making workshops make fantastic team bonding activities.
Christmas cooking classes
Christmas is the perfect excuse to fire up the BBQ and treat family and friends to a serious feast. A BBQ cooking class takes you beyond pre-marinated skewers from the Coles deli department and teaches you how to prepare mouth-watering meat. Smoked beef brisket, melt-in-your-mouth pulled pork and cedar plank salmon isn't the only thing on the menu this Christmas.
Cooking classes are one of the top fun things to do in Sydney this Christmas and you'll find workshops for every palate. Ditch the Christmas lunch at a local restaurant and bring your team together in a unique way with cooking classes in Melbourne. Based in a central location like Ultimo? Head down to King Street Wharf for an Italian-inspired pizza making class and learn to make hand-stretched, nonna-approved dough.
You'll find plenty of classes that combine cooking with refreshments. For example, a cocktail making class with tapas and pizza or a DIY dumpling and cocktails experience. These boozy classes are a great way to add a festive spin to your Christmas team bonding activities.
Looking for Christmas party ideas in Sydney that won't leave you feeling like you've overindulged? Why not keep things healthy with vegan cooking classes? Packed with plant-based ingredients, these fresh and fun classes are the perfect antidote to eggnog, mince pies and Lindt balls. All classes are taught by local vegan chefs and get you up to speed on tips, tricks and techniques. You'll leave with a newfound appreciation for vegan food. Plus, the skills to continue cooking wholesome, herbivore-approved dishes at home.
Invigorating team building activities in Sydney
Searching for staff Christmas party ideas that will invigorate your team and celebrate their achievements from 2023? Sydney offers a plethora of engaging workshops and experiences designed to unite your team, foster team bonding, and create lasting memories. From adventurous food and beverage tastings like this Japanese whiskey tasting in the Sydney CBD to a free-form resin art cheeseboard workshop in Drummoyne, there's something for every group dynamic.
These activities not only inject excitement into your Christmas celebration but also reinforce the bonds within your team, leaving everyone with a sense of accomplishment and camaraderie. So, why not make this year's office Christmas party a thrilling and unforgettable adventure that your team will be talking about well into the new year?
Mindful party ideas to help you switch off
Looking for a unique and memorable Christmas party idea in Sydney? Say goodbye to the usual festive gatherings and immerse yourself in the mindful world of pottery. Pottery classes are an exceptional way to bond with your colleagues, get your hands dirty, and create beautiful, one-of-a-kind works of art.
This holiday season, step away from the typical office party venues and head to a pottery workshop where creativity knows no bounds. Whether you're in Sydney's gorgeous Neutral Bay or the vibrant district of Marrickville, you'll discover pottery workshops sprinkled across Sydney, making it convenient for everyone to join in the fun.
Imagine your team gathered around a pottery wheel, hands shaping clay into stunning vases, bowls, or sculptures. It's not just an artistic endeavour; it's a chance to relax, unwind, and share a few laughs outside the office setting. Pottery classes are the perfect opportunity for team members to connect in a creative and laid-back environment.
If you want to help your team become more energised, focused and productive in the new year, this is one of the most relaxing and ultimately best Christmas party ideas in Sydney you can find.
Gift a unique experience
Pick a fun experience for them, or let them choose from our thousands of creative classes and kits.
Valid for 3 years.
card_giftcard Get a gift card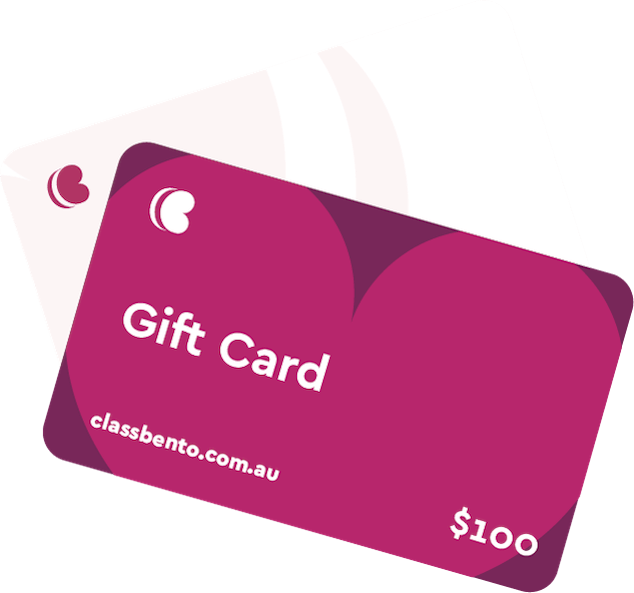 Suggested workshops in Sydney