It's the first time you've ever had to think about unique virtual holiday party ideas this 2020. Although you don't really know how you're going to pull it out of the bag, we're here to help you with some of our most popular online Christmas party ideas.
We know 2020 has been a tough year for many, Christmas is the one time of the year when everyone can let off a bit of steam and relax into the holiday period. It's also the time of the year when families make an extra effort to spend more quality time together. And, as the year comes to an end, the work Christmas party doesn't need to be cancelled just because your team might be working from home. Whether you're looking for Christmas activities for kids or virtual Christmas work party ideas, we've literally got it all here for you.
Start new Christmas traditions with family members who might not live nearby and wouldn't have been able to attend the Christmas party anyway. And start new traditions with your team if you're all going to be working from home for the foreseeable future.
Here are some of our most popular unique virtual holiday party ideas in 2020.
Kids virtual Christmas holiday party ideas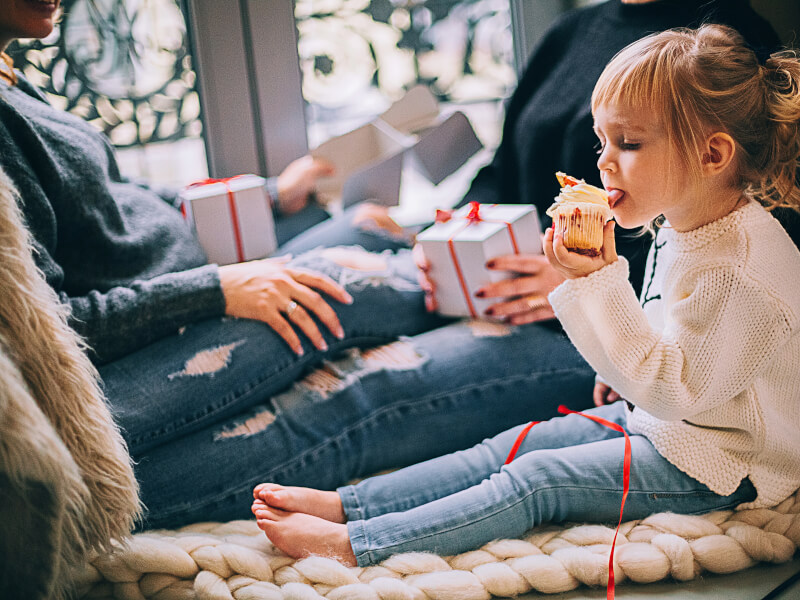 If you're looking for virtual kids Christmas holiday party ideas then we've got some fantastic ideas to bring everyone closer together. You might have been asked so many questions from your kids about why they've had to do homeschooling for a large part of this year. Now their Christmas holidays might be slightly different, so we know you're going to want to keep things as normal as possible for them.
If the kids' grandparents can't get involved with Christmas as much this year or they can't spend as much time with their friends as they'd like to, there are many indoor activities for kids this Christmas to take part in.
With a few online Christmas baking classes for kids to choose from, kids can learn the basic cooking skills and learn to make gorgeous Christmas tree puff pizzas, gingerbread reindeers and even Santa brownie hats!
Another online class for kids to take part in this Christmas could be a Christmas story and theatre for kids class. In this interactive live streaming storytime workshop, kids will be encouraged to create a short play and even perform it at the end of the fun and engaging class.
Family, friends and couples virtual holiday party ideas 2020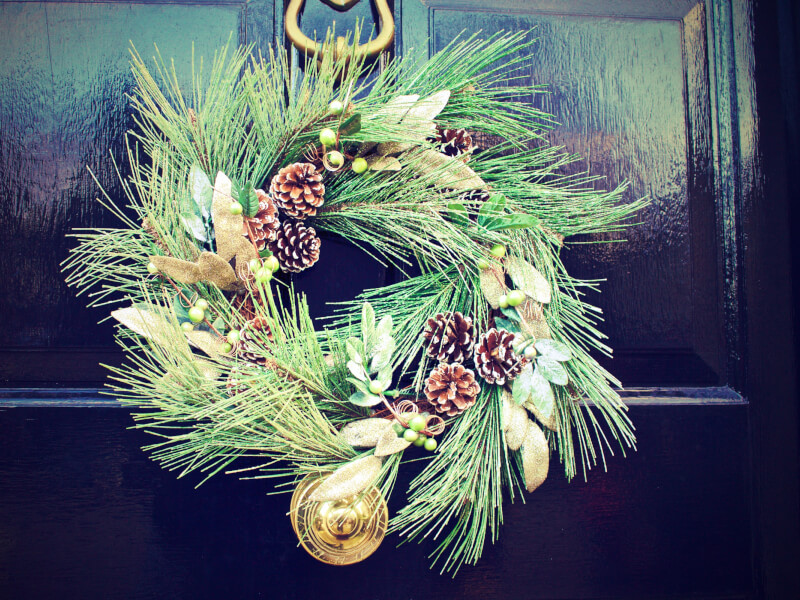 If you're looking for more grown-up virtual Christmas holiday party ideas for the family, friends or for couples, then we have just the perfect indoors activities, you'll be in the festive spirit in no time. Our online classes and DIY craft boxes are actually the perfect way to bring your friends and family closer together, even if you can't be there in person.
Start with organising a classic online Christmas wreath making class. This is a great class the whole family can join in but it's also fantastic indoor activities for couples too. Because you'll be using dried flowers, you'll be able to use your Christmas wreath every Christmas going forward. Christmas decorations are really important for every household because memories are usually formed around each one. The sentimental value of a Christmas decoration is like no other, and there's no better time to form new memories with your loved ones than this Christmas.
Another new Christmas tradition you could create is to learn how to make your own Christmas baubles at home. A Christmas tree is filled with sentimental value and as each Christmas bauble tells a story, your personalised Christmas baubles will certainly create brand new memories your family will be able to cherish for years.
More virtual Christmas holiday party ideas for the family, friends or couples include an online candle making class. Our popular soy candle making classes are the perfect opportunity to start feeling all festive as you bring some warmth and cosiness into your home at Christmas. This is a fantastic online class anyone can do, no matter where they are based in Australia.
Virtual work Christmas party ideas
Although our family Christmas party ideas equally make fantastic virtual work party activities, when you think of a team Christmas party ideas, alcohol is usually involved. You can get your virtual team Christmas party started with the above activities, then crack on with the following online art classes.
Thought the Christmas work lunch couldn't take place now you're all working from home? When you book one of our virtual cooking classes, the whole team will learn how to make a restaurant-worthy meal together! Whether your Christmas lunch will be learning how to make Chinese dumplings or DIY homemade gnocchi, it's up to you on which one your team will love the most. When you've finished the online cooking class, you'll be able to sit down together and virtually eat your Christmas lunch as a team.
End your work Christmas party with a classic online cocktail making class. Our virtual cocktail making classes are so popular with everyone, so they don't need to be saved just for the Christmas team events! You'll learn how to make at least three cocktails at home which will give you the skills to make easy cocktails going forward.
Wondering how our online classes and craft boxes work? All you need to do is to choose the online class to complete your virtual Christmas and we'll do the rest. Everyone will then receive a lovingly made craft box delivered to their front doors before the class starts. Inside you'll find all of the tools and materials you would have been given if you attended the class in person. When you've set up everything, all you'll need to do is log on via Zoom to find your loved ones waiting on the other side of their screen. Our expert local Australian teacher will be ready to teach everyone in a fun and engaging class!