From celebrating with friends and family who live interstate to navigating Australia lockdown restrictions with your colleagues, there are all kinds of reasons why you may be looking for virtual Christmas party ideas this year.
Ready to plan an end of year celebration with your chosen group? Read on for our guide to the best virtual Christmas activities to make you smile this festive season.
1. Christmas crafts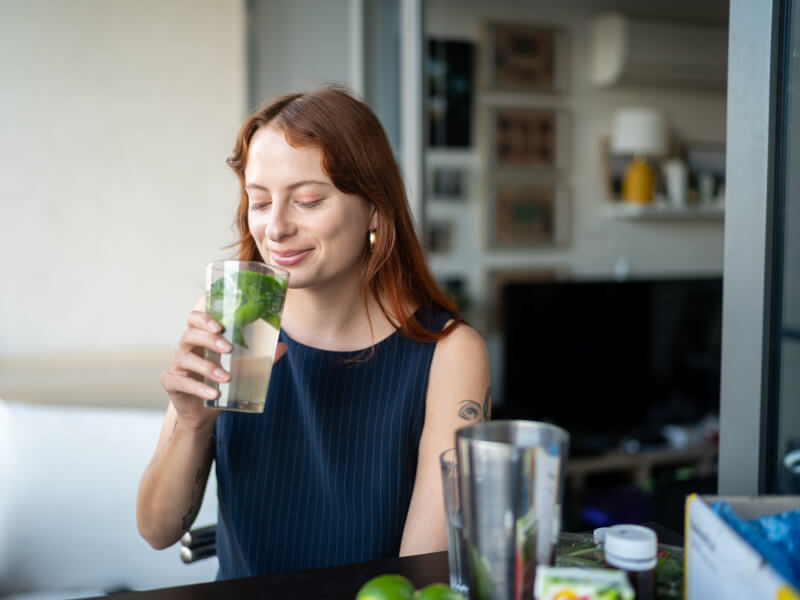 Christmas craft workshops can work serious magic when it comes to getting you into the festive spirit. Whether you're decorating handmade greeting cards for family and friends or learning how to make a pair of Santa stud earrings from scratch, our Christmas craft workshops will have you feeling all kinds of jolly.
2. Artisan crafts
If you're not into festive-themed crafts, there are still loads of opportunities to get creative at home this Christmas. For example, Make Your Own Unique Mug and learn how to create beautiful homewares from scratch. Led by experienced artisans, you'll learn how to shape and decorate your mug before taking it to a local kiln to be fired. You'll probably be tempted to keep your handmade homewares for yourself, but if you're feeling generous, homewares made in online art classes make fantastic Christmas gifts too.
3. Wreath making classes
A symbol of eternal life and light, wreaths are an iconic Christmas decoration. DIY Christmas Wreath Workshops are live streamed to your living room and include pre-delivered DIY craft kits packed with everything you need to create your own festive décor. Your experienced teacher walks you through every step of the wreath making process, showing you how to transform vines, fresh foliage, ribbons and botanical-inspired decorations into a living work of art.
As well as enjoying the class itself, wreath making workshops will keep you feeling festive well into January. Hang your wreath on your front door or bring it into the office for some extra Christmas cheer.
4. Floral wreath painting workshops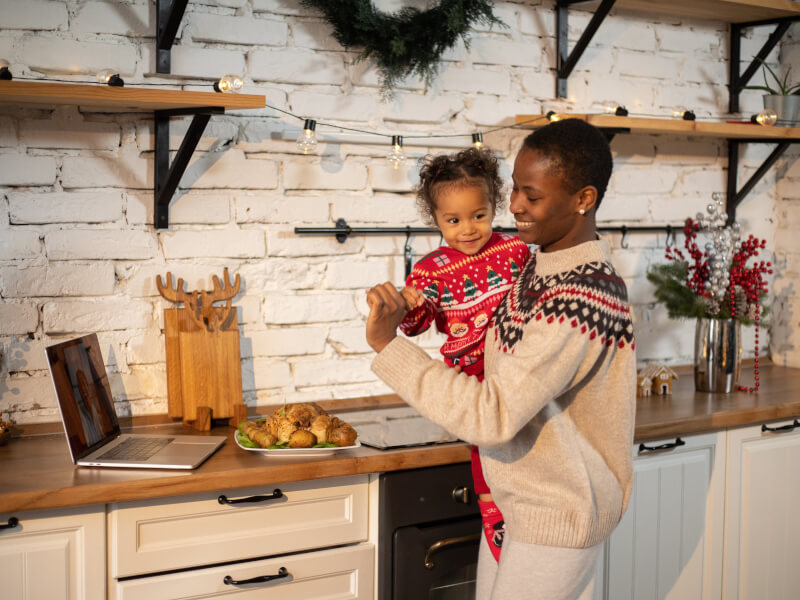 If you're not particularly green-fingered and you'd rather get creative with watercolours, you'll love our Floral Wreath Painting workshops. Under the watchful eye of talented watercolour artists, you'll learn how to paint whimsical leaves, vines and flowers in these online painting classes. Plus, if you're looking to relax and unwind, this has got to be one of our most relaxing virtual Christmas activities!
5. Cocktail making classes
Christmas is a bona fide excuse to indulge, and this definitely extends to cocktails. If you're craving a night out but can't make it to your favourite bars due to Australia lockdown restrictions, why not bring the party home with a virtual cocktail making class? Hosted by Australia's top mixologists, online cocktail classes teach you how to mix, shake, stir and garnish like a pro.
Whether you're a gin aficionado on a mission to perfect your G&Ts or a rum fiend with a weakness for pina coladas, online cocktail making classes will take your weekend from dull to dazzling. Complete with DIY cocktail kits, you'll have everything you need to create drinks that would make heads turn and tastebuds water. Fun and social, live streaming cocktail making classes also make fantastic virtual Christmas activities for parties. Pro tip: throw in some Zoom Christmas games for even more fun!
6. Chocolate classes
If anything's going to make you smile this Christmas, it's our yummy chocolate classes. Who wouldn't break out in an ear-to-ear grin after smoothing out a luxuriantly glossy slab of tempered chocolate or a set of truffles that wouldn't look out of place in a Koko Black cabinet? Whether you're an experienced chocolatier or a complete beginner, classes are tailored to all levels, making them great for friends and family, or as virtual office party ideas.
You'll be walked through every step by expert chocolatiers who will teach you how to melt, mould, decorate and package like a pro. Chocolate making kits are delivered to your door, meaning you won't have to hunt around the city for specialised ingredients and equipment. And yes, you can absolutely pair your chocolate class with a nice glass of Barossa Shiraz.
7. Baking and cake decorating
From cute and colourful gingerbread houses to gourmet cakes, baking classes are guaranteed to bring a little Christmas cheer into your life. Held online, these live streaming courses are one of the best Christmas party ideas for friends. With the chance to devour your creations at the end of the class, baking and cake decorating workshops are guaranteed crowd pleasers.
8. Sourdough classes
Now, we can't mention baking without touching on one of the most popular hobbies of the Australia lockdown, sourdough bread. While sourdough has a reputation for being labour-intensive, it's surprisingly easy when you know what you're doing.
Our Sourdough Interactive Demonstration for Beginners is the perfect introduction to bread baking and includes access not only to the live streaming class, but also a DIY kit stocked with live sourdough starter and comprehensive recipes. If you want to take your leftover turkey and cranberry sandwich to the next level this Boxing Day, online sourdough classes will get you there.
9. Cooking classes
Craving something other than roast potatoes and Yorkshire pudding this Christmas? Why not throw some exotic flavours into the mix and learn how to make Greek baklava or sign up for a crash course in Asian vegan cooking? In amongst all the Christmas classics, these unique flavours will tantalise your palate and help you master a new cuisine in the process.
Get creative with virtual Christmas activities
Ready to beam this Christmas 2021? From shaking cocktails to decorating DIY Christmas wreaths, these Zoom activities and DIY craft kits are guaranteed to make you smile. There really is something for every occasion, whether you're planning a virtual Christmas party, looking for date night ideas at home for couples or brainstorming fun Zoom party ideas to celebrate a lockdown Christmas with family.
Our online classes are easy to book, leaving you free to enjoy the festive season and spend quality time with your nearest and dearest. Most classes include custom kits delivered directly to your door, adding an extra element of Christmas cheer to the whole experience.
Floristry workshops - Virtual with Kits