It's been a whirlwind, and before you know it, you're searching the internet to find the best 1 year anniversary gift ideas. Whether you're looking for anniversary gift ideas for him, her or for a couple to enjoy together, one thing is certain: you know you want to give them something special. The first year of marriage can feel like the most exciting year, it's a year to celebrate with a beautiful and fun 1st wedding anniversary gift.
Finding the right wedding anniversary gifts needs to be as wonderful as the wedding itself. Don't surprise your loved ones with a new toaster or something for the house – think outside the box in order to find something that's slightly more special than a practical object. Instead, organise a fun gift experience and help the happy couple to create priceless, long lasting memories together. The first year of marriage is the year all couples remember the most, so let's help you find a special gift experience!
As more and more people become conscious of their consumption habits, gift experiences are on the rise. Who wouldn't prefer spending their time trying new experiences with loved ones instead of buying more?. When you try new art experiences, it can transform your lifestyle and create room for improved health and wellness, providing you with long-lasting happiness. Many people aren't using their creative sides as much as they'd like, butart can really help you to become more in tune with yourself and much happier in the long run.
Getting started with art classes in Australia can feel overwhelming, which is why gift experiences are the perfect way to have a go. Our beginner art classes are designed in a way that will make everyone feel 100% comfortable, so you won't need to worry about any egos being present. With local art experts to guide the classes, you'll be given the knowledge and tools you need to be able to continue on with the skills you've learnt, which could result in a new hobby being formed. Trying new things is a great way to take time out of life's daily stresses and do more things you really love. With that in mind, let's help you find the perfect first year wedding anniversary gift ideas for men, women and couples so you'll have it all covered when the day rolls around.
1 Year Anniversary Gift Ideas for men
Sometimes it can be super difficult to find one year anniversary gift ideas for men when they say they don't need anything. You know you want to give him something special (rather than a bottle of aftershave, for example). For this once-in-a-lifetime anniversary, there are plenty of anniversary gift ideas for him that he'll absolutely love!
Men have a thing about cooking on the barbeque, but what if he could take his skills to the next level? A BBQ cooking class might just do the trick! Taught by a local BBQ expert, he'll learn many tips and tricks about how to smoke meat perfectly. He'll also learn all about temperature settings, where to buy the best cuts of meat in your local area, as well as how to marinate meat using various ingredients. This is a fantastic 1 year anniversary gift idea for men, especially as it will teach him new skills he can put into practice every single day. Just imagine when he learns how to smoke meat perfectly every single time. There's no doubt he'll feel like a proud husband!
Discover more unique anniversary gifts for men here.
1 Year Anniversary Gift Ideas for women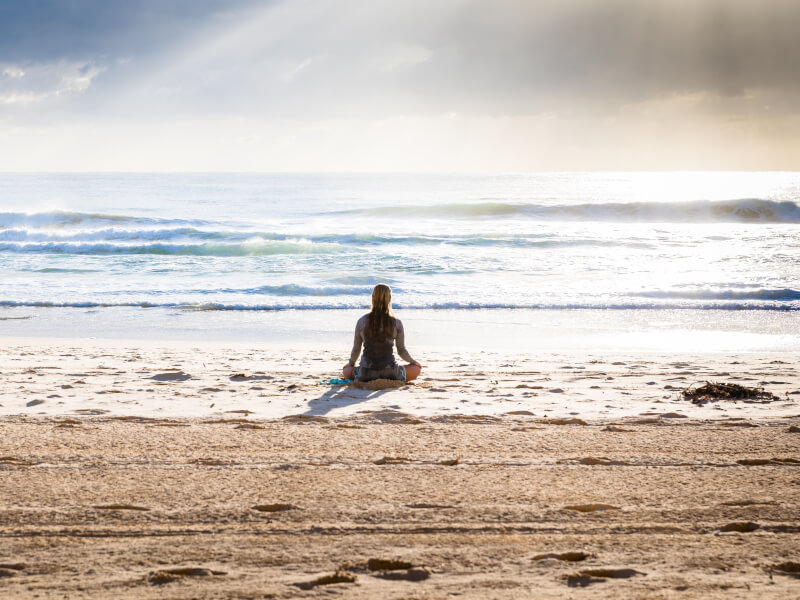 If you're looking for 1 year anniversary gift ideas for women, but you're unsure how to make it as special as possible, why not book her a beautiful wellness gift experience? With plenty of wellness classes to choose from all over Australia, the options are endless.
Try a sound healing experience in Brisbane, which helps reduce any work stress she might be under. Learning all about the history of sound healing from local experts, she'll feel completely relaxed and zen in no time at all. It's sure to be a 1st year anniversary gift like no other and a memorable experience at that. Or try a yoga, meditation and massage class in the park in Sydney. You could book it for her to take part with her friends, where she can enjoy a fun and relaxing experience with her besties.
1 Year Anniversary Gift Ideas for couples
Finding one year anniversary gift ideas for couples can really put the pressure on, If you know you need to go above and beyond and find something amazing, let us help you make this anniversary gift for couples as special as it should be.
There isn't anything more romantic than booking a pottery making class for couples. With classes all over Australia, book a wheel throwing pottery class so the couple can learn how to make various types of beautiful crockery for their home. Every single time they take a sip from their homemade coffee cup each morning, they'll have gorgeous memories to look back upon for years to come
Or how about booking them a fun cocktail making class? Cocktail making classes are a fantastic opportunity for couples to get away from the living room TV and do something fun together. Indulge them in a fun cocktail making lesson in their local area while encouraging them to meet like-minded people to spend the evening shaking, stirring and sipping on some of their favourite cocktails. Taught by a local mixologist, they'll be given the knowledge and tools to continue making their favourite drinks for a fun cocktail party at home.
Whilst these are just a few 1 year wedding anniversary gift ideas to inspire you, you can choose from thousands of fun gift experiences for couples and help them make beautiful memories, celebrating the all-important first year of marriage. If you're unsure about what to buy, opt for a gift voucher and they can choose an art class to suit them and their schedule. Whichever you choose, be sure to know it's a wedding anniversary present they will love.