Make it a special one this year and celebrate with a unique 10 year anniversary gift. Celebrating a 10 year wedding anniversary is something to be proud of, but sourcing the perfect gift isn't always easy! While finding the right wedding anniversary gift ideas can be a tricky task, you know you need something to surprise your loved ones in order to make it a memorable anniversary.
Sometimes, it can be difficult to know what to buy couples who have it all. You know that flowers won't cut it, and practical items for the house don't really scream 'memorable gift', so what do you do? This year, why not try something new and book a gift experience that the couple can enjoy together? Maybe they don't go out on date nights like they used to, or their time is spent looking after the kids? If there's one thing you can do for them this year that says 'happy anniversary', be sure to book them into a fun gift experience they'll love!
It's no wonder the popularity of gift experiences is on the rise at the moment. Rather than buying new things, many of us feel the need to create more long-lasting memories and experience the health benefits of trying new things. When you learn new skills, you'll not only open up your creative side, but also notice a shift in your mental health. Simply by taking time out to do more things you enjoy, it can help you to feel more connected to yourself, your partner and your loved ones. You might also notice an improvement in your health and wellness, which can lead to a greater sense of fulfilment and longer-lasting happiness.
When you book one of the thousands of gift experiences we have on offer, you'll empower the lucky couple to embrace a life of creativity and soak up some quality time together. If you're looking for a wedding anniversary present, these 10 year anniversary gift ideas will help your favourite couple take control of their lives and do more things they love together. Here are some anniversary gifts every couple will love.
Find more time to cook together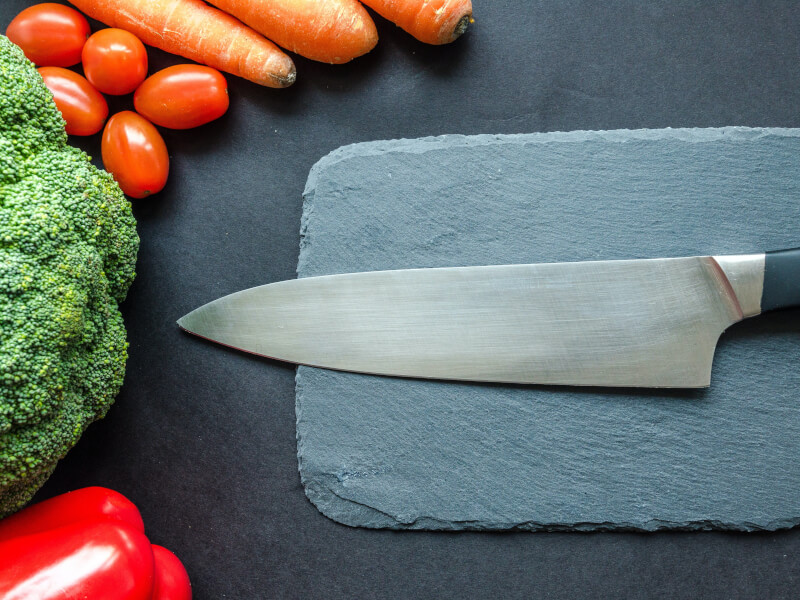 This might be a traditional wedding anniversary gift idea, but cooking classes for couples are a fantastic present that will encourage them to spend more quality time together. Most people don't have a lot of time to spend together during the day, especially with busy work schedules and kids in the picture. This can make it difficult to set aside quality time to spend together doing the things you both love. When it comes to mealtimes, most households are looking for quick and easy meal options, rather than recipes that require than to slave away for hours. What's more, dedicating time to finding healthy recipes can feel like it's too time-consuming, which leads a lot of couples and families to eat out or get takeaway instead.
Cooking classes make the best wedding anniversary gifts because they help you gain more confidence when it comes to cooking healthy meals at home. Taught by a local expert chef, expect to learn how to cook wonderful meals while picking up plenty of tips and tricks you wouldn't necessarily find in a recipe book. During the class, your teacher will slowly guide you through every step, teaching you where to buy the freshest ingredients and how to pair them. Plus, you'll take home plenty of new recipes and cook a three-course restaurant-worthy meal together in the class. When you get home, you'll both feel empowered to make each evening a fun cooking experience and continue on with your new health journey together. Choose between thousands of cooking classes in Australia! Learn how to make dumplings, how to cook pizza from scratch and so much more.
Check out more untraditional wedding anniversary gifts here!
Build your own jungle
Many people have seen terrariums and wondered how they are created. A terrarium class is a popular 10 year wedding anniversary gift because it will bring the couple together and out of their comfort zone, learning how to make their own little jungle for their home. Many people love the idea of bringing more plants into their home, but they worry they won't know how to look after them, or that they won't last due to over or under-watering. Terrariums only need to be watered once or twice a month, so they're the perfect place to start for wannabe plant-lovers.
When you learn from a local expert terrarium maker, you'll discover many tips and tricks for creating your very own custom-made terrarium. Explore all of the different succulents to use, and by the end of the fun and engaging class, take home your terrarium. This unique gift idea could help bring couples closer together, as they'll learn a new skill that they can continue on with at home.
Learn how to make cocktails together
When looking for 10 year wedding anniversary gifts, it helps to consider how you can get the couple out on a date night again. With busy lives, sometimes it's easy to forget about the fun things you used to do when you first got together. Find fun date ideas in Australia and book a cocktail making class. With classes all over Australia to choose from, cocktail making classes are the perfect way to bring the fun back into the relationship.
Located at a local cocktail bar, you'll find your way behind the bar where you'll shake, stir, pour and sip on your own homemade cocktails! In this fun cocktail making lesson, expect to laugh and smile with a unique wedding present you're sure to remember for years to come. This is a great experience when looking for anniversary gifts for parents, so they can take some time out and enjoy spending quality time together.
If you're looking for more 10 year wedding anniversary gift ideas, we have thousands of art classes, workshops and cooking lessons to choose from. With something for every couple in Australia, all of our classes are designed for beginners, so everyone will feel comfortable and calm as soon as they join the lesson.