With the financial year starting to wrap up, it's time to start rifling through your list of EOFY party ideas in Melbourne. June 30 is one of the best excuses to organise team building activities, as it's sort of a fake holiday. EOFY events are a wonderful opportunity to either get the staff bonding with engaging teamwork activities or spoil them for working hard. Thankfully, we can show you how to do both on a budget.
Everyone loves an office party and coming up with effective team bonding activities that your staff won't dread doesn't have to be hard. That's why EOFY party ideas are such an effective tool when it comes to organising team building events.
If like so many offices, Friday drinks are a popular and important staple in the weekly calendar, suggesting an unstructured sesh down at the staff local can not only get rowdy, but it can also get expensive. And, if each staff member is picking up their own tab, it doesn't really separate it from any other night on the town. It can be fun, but there are more engaging options when it comes to team building activities in Melbourne.
Let's flip the script for a sec. Instead of going out for drinks after work for your EOFY events, why not start the day with them?
Obviously, if you all start the workday three martinis deep, nothing is going to get done (unless they're espresso martinis of course). But with so many things to do in Melbourne, it's hard to ignore a signature staple of the city: coffee.
As far as team building activities go, making coffee together is a great way to start the workday. It's relaxed, informal, and everyone gets enough coffee in their system to hit it hard once you migrate back to the office. Mastering an espresso machine takes teamwork, communication and a level of spatial awareness other team bonding activities in Melbourne don't engage with. Seriously, it's all elbows in there. But that's a good thing!
Collaboration is key to success, and if you want your staff working together like Michael Jordan and Nike, you'll need to offer up teamwork activities that keep them engaged, communicating, but most importantly, having fun. Plus, the reward of delicious barista-grade coffee. By getting the staff together earlier in the day for your team building events, you set them in a positive frame of mind for the rest of the day, and potentially the rest of the week. Our recommendation, though?
Hit up Barista Course Melbourne for their classes in Melbourne's CBD. ClassBento has a range of barista workshops for your team building events, but this one is the best value for money when it comes to private group bookings. If you start Friday morning making coffee, spend lunch in the office and knock off early for Friday drinks (and everyone buys their own), your EOFY party ideas will take up a whole day, but you'll only pay for the morning.

Team building activities from home
With social distancing laws still in effect, coming up with team building activities for large groups in Melbourne can potentially pose a health risk where there previously wasn't one. And although none of this wouldn't have happened if it wasn't for 5G, the Internet is actually your best friend when it comes to team bonding activities for the socially distant.
Thanks to our new LiveBox feature, ClassBento can offer you some of the best things to do in Melbourne, all from the comfort of your living room. With live streaming classes and workshops materials and tools delivered straight to your door, your EOFY party ideas can still survive the constraints of lockdown.
There are many LiveBox classes for you to choose from when it comes to your team building activities in Melbourne, so feel free to be a little picky. Obviously you know the budget you're working with and you know your staff better than we do, so it's entirely at your discretion. But if we may be so bold and make another recommendation?
Compose A World Through Collage Art is so much fun for your virtual teamwork activities. Unlike painting or knitting, collage relies heavily on each individual's personal tastes and artistic flair, requiring next-to-no artistic knowledge or talent to make something quirky and original. Unlike watercolour classes and paint and sip workshops, creating collage takes the pressure off having to draw, and just lets you cut, glue and stick.
And, with each craft box filled to the brim with old magazines and decorative paper and card, your staff just need scissors and glue for this virtual team building activities extravaganza. With artist Fran Crane guiding you all through the live stream, you can work together while working separately! And, at less than $50 a head (all inclusive), a virtual collage art class is one of the best budget EOFY events in Melbourne, for an office in lockdown.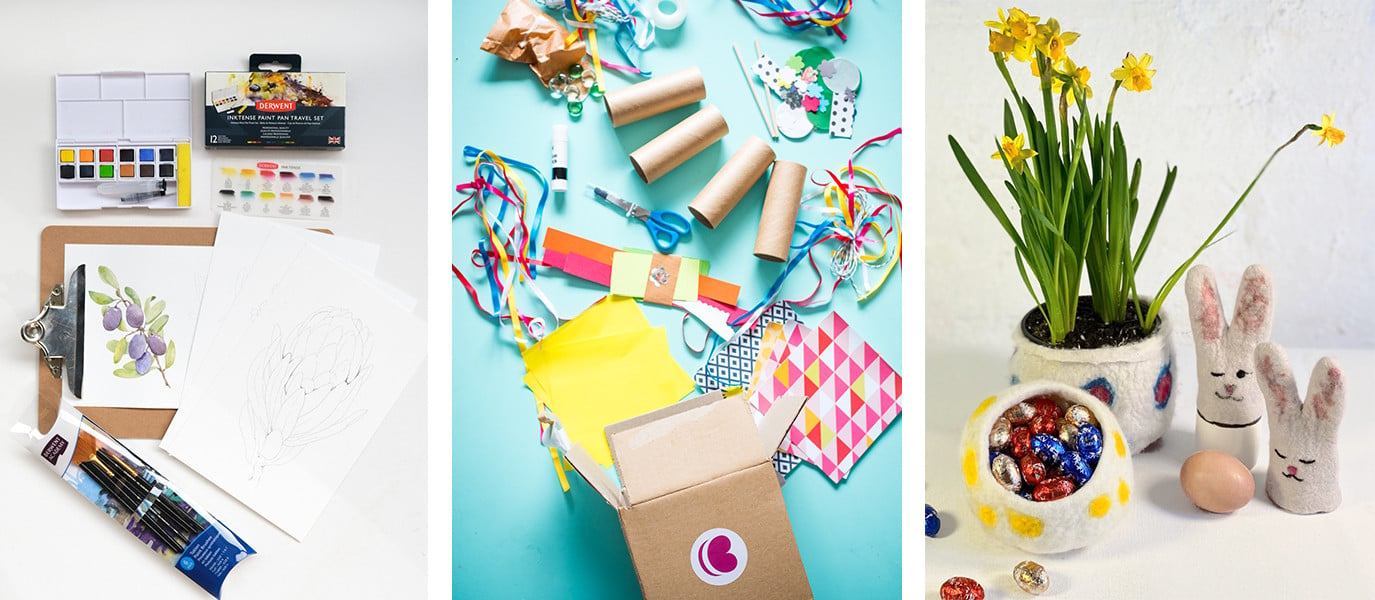 If, however, you want to go all-in for your team bonding activities in Melbourne, you can still cut the artistic middle man and get everyone painting. The wonderful artists at Paint For Fun Melbourne have designed a virtual paint and sip class, specifically for team building events!
Paint For Fun Melbourne is responsible for creating some of the most popular workshops ClassBento offers, and their team building activities are a surefire hit. Following along on the live stream, you and the staff will find your inner artiste, all while enjoying a few cheeky glasses of wine. Although a touch more expensive than a collage art workshop, this is still one of the best things to do in Melbourne, when hunting down effective office team building activities that are incredible value for money.
Whatever you choose, getting the most out of your EOFY party ideas or team building ice breakers is the most important part. And, thankfully with so many things to do in Melbourne, finding something that suits your budget and your schedule isn't too difficult. Whether it's whipping up coffee together, or painting from home, ClassBento can help you really spoil your team with your EOFY events.
Suggested workshops in Melbourne