Ahh, Zoom activities for kids during social distancing. Not the easiest list to make. Searching for ways to keep children active, engaged and creatively stimulated has only gotten harder since quarantine, but there are still a variety of arts and crafts for kids that can help them pick up a new skill without potentially compromising their health.
ClassBento's LiveBox feature offers some of the best craft kits, virtual workshops and rainy day activities for kids available during self-isolation. We've compiled a shortlist of some of our best Zoom workshops for the little ones, big kids and indoor family activities to help you stay safe and crafty.
K-Pop dance classes
Usually, when chasing Zoom activities for kids, dance classes fall under the category of "after-school activity at a local community hall with twenty other rascals" but thanks to dance maestro Mitchell Yee, that reality is no longer! Yee has won countless awards for his ability to look real good while dancing (a skill many of us just can't master) and now, thanks to our LiveBox classes, he's made it more accessible than ever in your search for kids activities.
One of our most affordable things to do at home with kids, Yee will teach you and your kids all the moves you need to kill it next time the dancefloor is open. Although it isn't strictly within the realm of arts and crafts for kids, staying active and healthy is an important part of maintaining mental health and wellbeing and a very useful habit for kids to get into.
Making it fun is half the battle, but Yee's K-Pop dance workshops are one of the best online classes for kids who are in need of a bit of exercise. He also offers Tik-Tok dance classes, so your little ones can learn all the viral dance moves if you're stuck looking for things to do at home with kids. You can learn them too. Go on, be a cool parent.
Pottery kits for kids
Learning to work with clay has always been a popular option for kids activities. After all, it's messy, imaginative and the creative freedom is endless. Jumping Creek Designs have always been a hub of creativity and their arts classes for kids have been one of ClassBento's most popular kids activities.
Their Clay Hand Building For Kids craft kit and virtual workshop will get the munchkins making whatever they want! With all the clay, tools and materials delivered directly to your door, all your little ones have to do is follow along with the live stream and learn the basic techniques to help them make anything they put their mind to.
As far as arts and crafts for kids go, this workshop offers your kids a solid grounding of hand-building knowledge that will allow them to make an endless amount of shapes and designs. Bear in mind that if like most people, you don't have an industrial-strength pottery kiln in your kitchen, the creation will still require firing.
If you're looking for online classes for kids in Melbourne, Jumping Creek Designs is located in Mordialloc and firing is included. If you're elsewhere, however, you will need to contact your local pottery service and enquire about firing services separately, to get the most out of your crafts for kids.
Discover more easy crafts for kids at home here.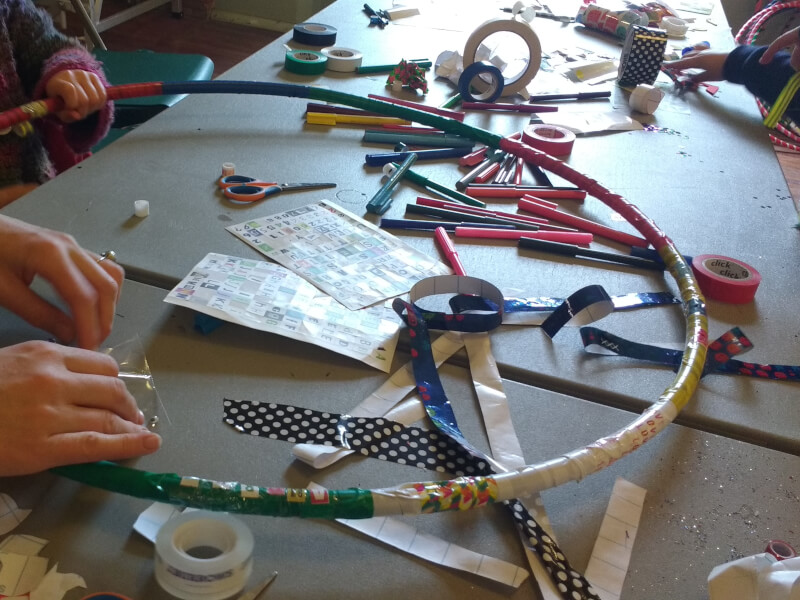 Virtual circus workshops
Do you have a hyperactive little monkey, tearing the house apart in quarantine? We feel you. Our virtual circus workshops are one of the most helpful things to do with kids if you're needing a place for them to put all that energy. Running over eight consecutive weeks, this virtual workshop is one of our top tier kid's activities if you're chasing an ongoing class that your children can really sink their teeth into.
Suzy Spindoll has been teaching circus performance and personal training for years, and is now offering her circus courses as a virtual LiveBox workshop! With a craft kit containing a hula hoop and some juggling balls, this is one of the online classes for kids that offer up way more than what's initially perceived. Your little ones will learn how to juggle and master the art of "hooping" but they'll also learn how to become more spatially aware, improve flexibility and posture.
Suzy's workshops have a strong focus on improving self-esteem, so not only is this one of the most inventive things to do at home with kids, but it's also one of the best kid's activities to help them break out of their shell.
If you're looking for birthday-specific Zoom activities for kids, Suzy also runs her Virtual Circus Birthday Party workshop for up to ten little ones! You'll each get your own hula-hoop when you book, but this workshop's primary focus is a series of inclusive games and party activities that can really take your little one's quarantine birthday celebrations to the next level.
Suzy also runs a Make Your Own Circus Equipment, combining crafts for kids with her expertise as a circus performer. Unlike her virtual circus workshop, this is a singular arts and crafts for kids class and an ideal choice if you want the munchkins moving, but only looking for one-off online classes for kids.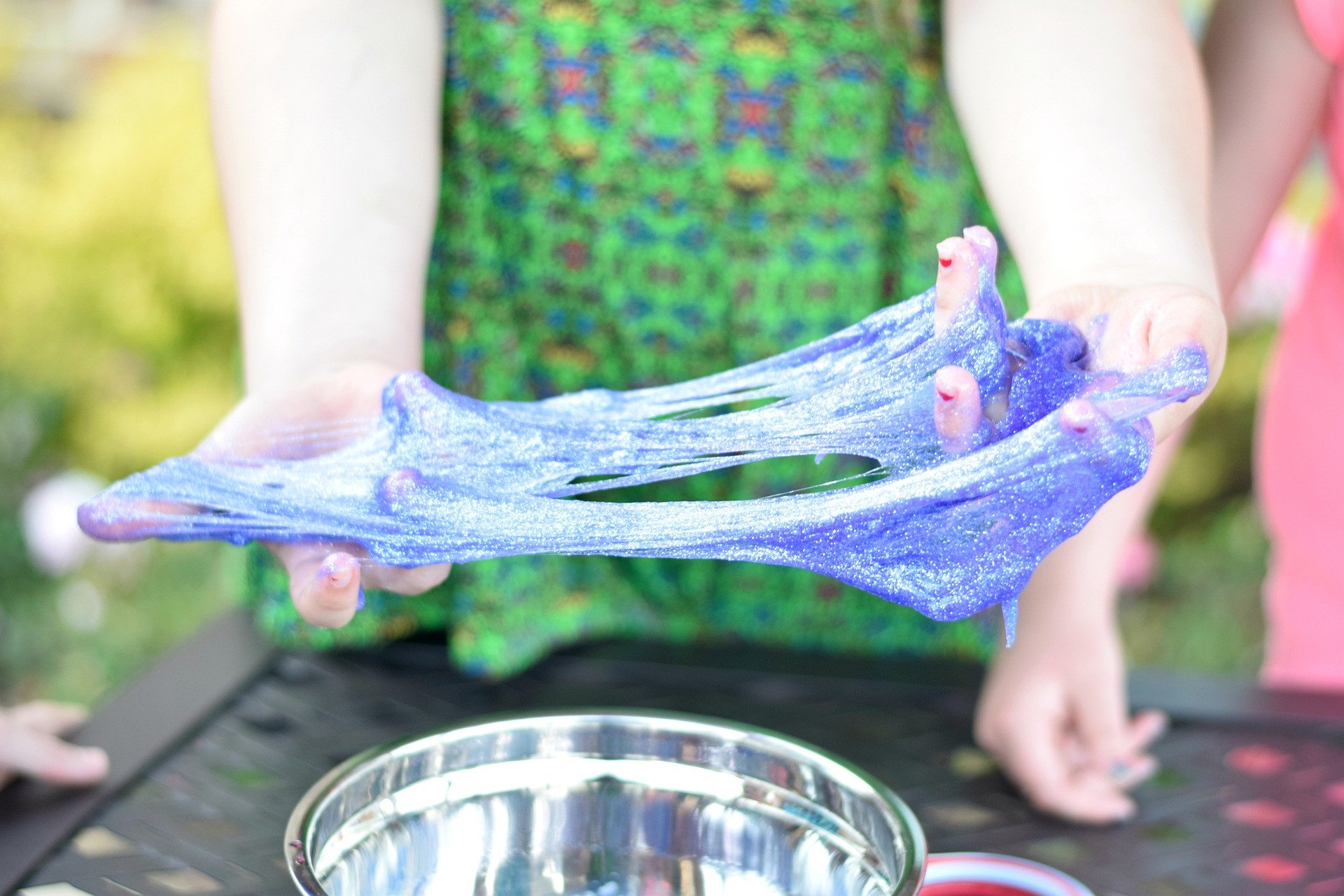 Slime Making
When it comes to hunting down kids activities, slime making isn't normally on the list, as children - particularly young ones - have a habit of making their own out of whatever they find. But this slime making class out of Melbourne is not just completely snot-free, it's non-toxic, colourful, creative and can be enjoyed in your own home! This is one of the stickiest indoor family activities on offer, but it's too much fun to not include.
Over the course of the workshop, you and your rascals will make two types of slime, and learn some fun chemistry basics in the process. One of our most playful art classes for kids, all you'll need is some household essentials and some acrylic paint (any colour you'd like your slime to be) and the rest will be delivered straight to you. Slime doesn't have many practical uses but trust us, this workshop is one of the best things to do at home with kids! Just don't do it on a really expensive rug.