You might have heard of the recent mental health trend of culinary therapy. The idea is that being in the kitchen can have amazing effects on our mental wellbeing. And we couldn't be more excited. Why not try exploring some of the many cooking classes in Melbourne to reap the benefits of culinary therapy for yourself? You'll relax. You'll explore your creativity. And you'll make some delicious food. Your mental wellbeing will be as satisfied as your stomach!
Is culinary therapy a real thing?
This is a fairly new area of study in psychology, so we understand some of the hesitation. How can something as mundane as cooking really be part of a persons' self-care routine? After all, we've all seen those cooking shows with high-strung chefs right out of cooking school. They do not look so relaxed. But, take a moment to think about the last time you were in the kitchen, cooking up your favourite homemade meal. You might not have realised it, but you were taking care of your mental health in a variety of ways.
On the one hand, there may have been the simple task of peeling a potato or selecting the best spinach leaves for your salad. The washing, peeling, slicing and dicing part of making your meal probably put you in something of a meditative state. Then, there's the grounding effect. When you cook, you rely on senses that go mostly untapped throughout the day. Suddenly, you're shifting your focus away from your thoughts - about work, bills, responsibilities - to your other senses: smell and taste and touch. A little more salt, a little less heat, another slice of ginger, you get the point. This is also a form of meditation that has been shown to lower anxiety and encourage concentration. There's even evidence that this kind of mindfulness can promote brain growth for improved memory, empathy, and cognitive ability.
Finally, you sit down to eat your tasty meal. Even if things didn't go completely according to plan, you likely feel a good amount of pride and accomplishment. Much more than you would have if you had ordered food delivery. Cooking for yourself, then, is a great way to build self-esteem and competence. And, we can guess that while you were cooking, you didn't have a phone in your hand the whole time. The chance to unplug from technology and focus on the physical world in front of you is a practice that can make us all a little less frazzled throughout the week.
How about the nutritional effects?
As it turns out, the meditative effects of cooking are only part of the equation. You don't have to go to culinary school to realise that the ingredients you use in your home cooking can improve your mood and physical health. When you cook at home, you have more control over the ingredients you use. By opting for fresh vegetables and a wider variety of herbs and spices, for instance, you can create a diet that will improve your mental health, says Psychology Today's Linda Wasmer Andrews.
The key, of course, is to stay away from overly processed foods, which many home recipes do naturally. So, the more you cook for yourself, the more you can phase out ingredients that will make you feel sluggish and slow.
What to do if you "think" you can't cook
We get it, not everyone has that inherent talent for cooking. Even those who do enjoy being in the kitchen are prone to cooking boredom and repetition. That's where the wide variety of cooking classes in Melbourne comes in. No matter what your level of culinary skill, ClassBento offers cooking classes that are going to make you excited to get back into the kitchen. You can learn from talented and trained cooking instructors to learn new styles from all over the world.
You might, for example, try a Korean Cooking Class to learn how to perfect the flavour profile of popular Korean meals. While you might have been too intimidated to buy the particular spices and ingredients used in Korean dishes in the past, you'll now be so much more comfortable whipping up meals like Korean Style Chicken or Stir-fried Glass Noodles with Vegetables. Another popular option is a Spanish Cooking Class, in which you can learn how to make everything from Spanish Omelettes to Seafood Paella to Saffron-infused Sweet Pears. The wonderful thing about this class is that it's run to mimic a typical Spanish community meal. Everyone will have the chance to take a seat and get to know each other.
Of course, you don't want to just learn how to make meals for special occasions like romantic dates. That's why you can also find plenty of cooking classes in Melbourne to do with kids! There are different classes based on age and cooking styles so that you and the kids will never run out of fun cooking classes to try together. Introducing your children to cooking so early in life is a special gift that will pay off for the rest of their lives. And, you'll be boosting your mental health together!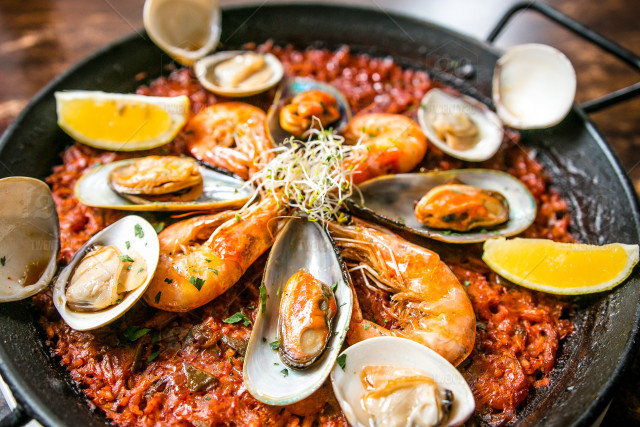 Cooking classes have social benefits too
As if the opportunity to practice mindfulness and mood-boosting diet wasn't enough, there's another way that cooking classes can improve your mental health: community. When you take cooking classes in Melbourne, you meet new, fun members of your community to cook and enjoy delicious meals together. The passionate instructors in these cooking courses do an excellent job of bringing people together in a relaxed and supportive atmosphere. Don't be surprised if, after learning how to make an amazing meal together, you remain friends with some of the other students from your cooking lessons!
Add cooking classes in Melbourne to your self-care routine! If it's not obvious by now, culinary therapy is a very real, and very exciting new field that we can all benefit from. By taking the time to unplug, focus on our senses and the world around us, eat healthy nourishing food, and enjoy a meal with friends and loved ones, culinary therapy has earned its place as a part of our self-care routines. What cooking classes in Melbourne will you try to start your culinary therapy journey?
References
1) psychologytoday.com
2) sane.org