Searching for creative after school activities for kids? ClassBento has a growing range of workshops, classes and virtual experiences that take arts and crafts for kids to the next level! So whether you're searching for DIY crafts for kids at home, after school craft clubs that get your little ones creating, or group experiences for children celebrating a birthday, we've compiled some of our most versatile and inclusive kids activities from two of our stand-out artisans for you to check out!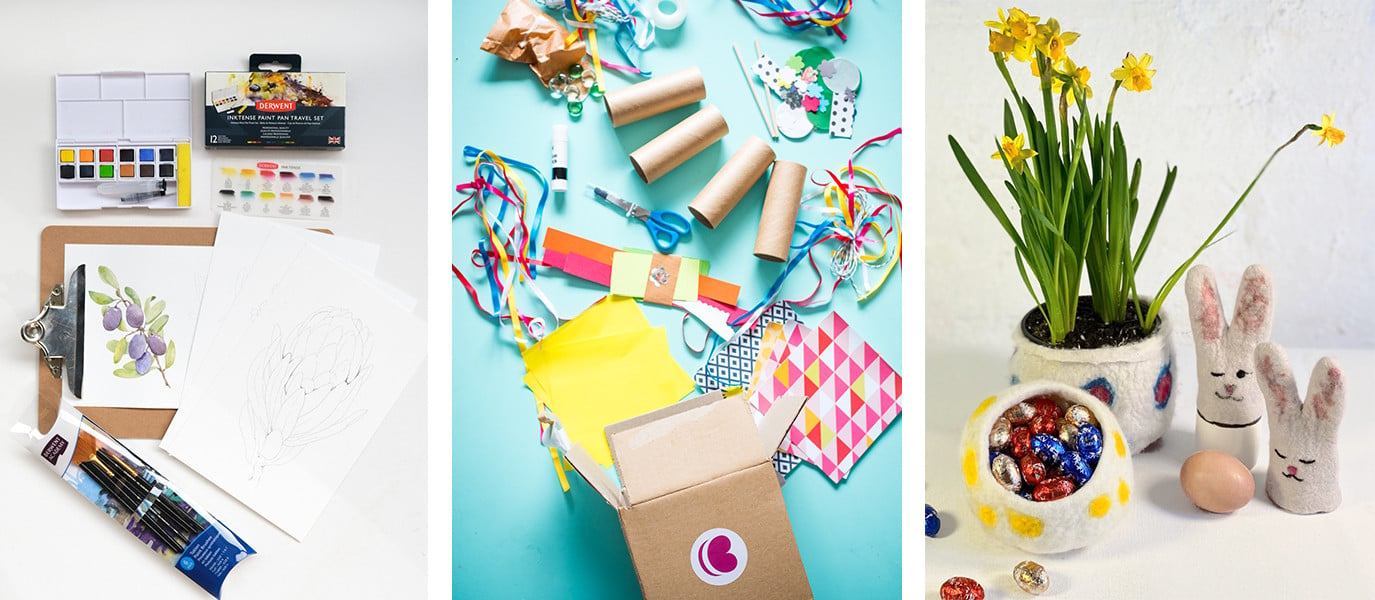 Kids activities with Pamela Woods
Pamela Woods runs an enviable plethora of workshops for both children and adults alike! With a lifetime of teaching experience under her belt, her arts and crafts or kids really highlight her ability to transform craft into a learning experience that's easy to enjoy and fun to learn. Below are a few standout online classes for kids that your little ones are sure to love.

Make a Koinobori Fish Workshop
Making Koinobori is a Japanese tradition, celebrating "Children's Day" on May 5th. Although one of the kids activities usually reserved for one particular day in Japan, your children can now enjoy one of the most imaginative after school activities without even having to go to Japan! Being guided over our live stream class, your children will design and build their very own Koinobori fish, that can then be hung as decoration outside! This is one of the most colourful arts and craft classes for kids ClassBento offers.
Enjoying a kaleidoscope is one of the kids activities that has been enjoyed for generations, and now your little ones can make their own! With everything needed to build their own kaleidoscope delivered directly to your door, your children can follow along with Pamela's live stream as she shows you how to build a whole world of colour and visual experience! As this is one of the online classes for kids that requires a very hands-on approach, this is one of the best crafts for kids if you're looking to get involved as well.

Make Your Own Fairy Garden Workshop
Terrarium building is rarely your first port of call when thinking of after school activities, but this takes crafts for kids to a new creative botanical level! With a strong focus on imagination, your children will learn how to build a fairy garden using a variety of materials. One of our stand-out DIY crafts for kids, Pamela will show your munchkins not just how to create a miniature world, but will also demonstrate how to use polymer clay to create little characters that can live in the garden! It's also worth noting that it doesn't have to be a fairy garden specifically, and the world created is totally at the discretion of your children's imagination!
DIY crafts for kids with Maker's Loft
Maker's Loft has been one of the go-to locations for kids activities in Sydney since its inception in 2010, and certainly shows no signs of slowing down! Like many of our artisans, the lockdown has made them pivot towards online classes for kids and virtual workshops, and they offer some of the best after school activities our LiveBox delivery service offers.

Beginner's Embroidery Workshop
Perfect for slightly bigger kids, Maker's Loft runs one of the most comprehensive and enjoyable beginner's embroidery workshops available! With a craft kit containing everything you'll need to make the most of the workshops, this is one of our most popular online classes for kids as it gives them all the tools for creative freedom when it comes to stitching. Via the accompanying live stream, your little ones will be shown how to use needle and thread in a safe and effective way, so their ideas can come to life quickly and colourfully! As this is one of the kids activities that involve sewing needles, adult supervision is advised for smaller children.
If you're looking for after school activities that don't involve needles but still get your children engaged with the world of thread, macrame is one of the best DIY crafts for kids on offer. Macrame is unique in the sense that although still a style of embroidery, involves no needlework and instead relies on unique knots and tying techniques to create. This keyring workshops gives your children a little taster into the world of macrame, and is one of the safest and most engaging arts and crafts for kids on offer!
Hand building clay has always been one of the best - if not messiest - kids activities ClassBento offers, and this is no exception! One of the best crafts for kids to be shared with a parent, sculpting your own clay totem is a fresh and inventive exercise that goes above and beyond the traditional entry-level pottery kids activities. You and your children will learn some sculpting essentials, but also some very specific artistic skills necessary for your totem pole to look as totem-esque as possible!
Wet felting is one of the most popular kids activities due to its ease and ability to create wonderful colourful shapes and characters! Maker's Loft offers one of the best online classes for kids in wet felting, with all of the very specific equipment and materials provided in the craft kit! You'll learn the basics of wet felting that will allow you and the little one's full creative control and the ability to keep making long after the class has finished.
ClassBento has a plethora of after school activities for kids that span a multitude of arts, crafts and experiences, and this is just a sample. Whether it's virtual workshops to get the family through lockdown, or in-person workshops for a whole group of kids, ClassBento has a wide variety of arts and crafts for kids to choose from!