Grandparents are like our real-life superheroes and since Christmas 2023 is just around the corner, we want to help you show them just how much they're appreciated! That's where experience gift cards come in. Trust us, it's the perfect way to make their Christmas extra memorable and is a great option if you're searching for unique gift ideas or thoughtful last-minute presents.
Chances are you've exhausted your list of gift ideas for grandparents in past holidays. Slippers? Done. New kettle? Already sorted. Christmas hamper? Got that last year. Well good news, we have you covered with our unique experience gifts across Australia.
From flower arranging and cooking classes to pottery wheel and painting lessons, we have carefully curated a whole range of creative, hands-on workshops that are perfect for grandmas and grandpas of all ages. Either book them in for a specific workshop or simply buy them a voucher and we will send out a lovely gift card for them to pick their own experience. You can even get the voucher emailed to you as a nice, easy-to-print PDF — great for those last-minute gifts!
Has the silly season already broken your budget? Relax! Our workshops start from as little as $15 per person, so the only hard part will be choosing which one to book first.
Need some more gift ideas? Here are ClassBento's top four experiences that you can gift to your grandparents this Christmas.
Grandparents love a good old-fashioned bar of soap, whether they place it in their chest of drawers to keep their clothes smelling fresh or they have one proudly on display in the bathroom. Now they can learn how to make their very own natural soap from scratch using beautiful, nourishing ingredients — think essential oils and premium botanicals.
Imagine using beautiful, nourishing ingredients to craft a personal batch of soap. It's an incredible way to indulge in a little creative self-care while taking care of your skin. These relaxing gift cards offer so much more than a physical gift, as the uplifting experience they'll get in the class is all part of the fun!
Encourage your grandma or grandpa to roll up their sleeves, get their hands dirty and learn the art of pottery. Pottery is great for those of older ages as it encourages creativity, helps reduce isolation, keeps your brain active and improves dexterity in the hands. Your grandparents will also get to take home a brand-new, handmade decorative bowl, teapot or vase which they'll most likely tell you will be "yours to inherit one day".
Grandparents enjoy nothing more than a good cuppa. At a tea blending class they can immerse themselves in the history and healing powers of tea before making their own unique and delicious blend to share with you next time you visit. Enjoy sipping on this custom creation at the class and afterwards, it's one of the best things to do!
Read more on making DIY Christmas gifts in 2023.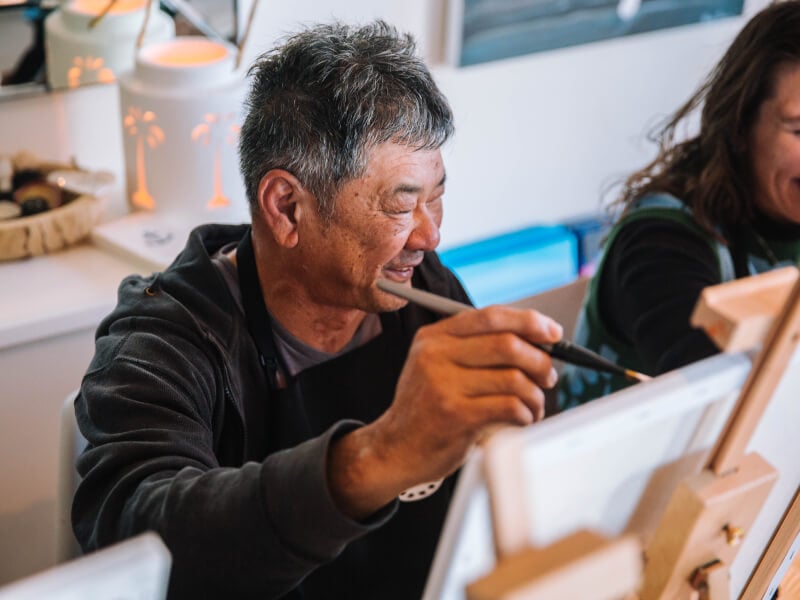 Painting is a fantastic way to relax, unwind and get those creative juices flowing after a hard day of grandparenting. The masterpiece that they will no doubt create will be the perfect memento of their special day and a great talking point for family get-togethers in the future. Whether it's the calm ocean at sunset or the bright colours of a foreign country, grandparents can bring their imagination to life right before their eyes!
If there is one thing grandparents have in common, it's that they almost all love to cook. And the only thing they love more than cooking is feeding their grandchildren endless amounts of homecooked food. At cooking classes in Sydney, Melbourne, Brisbane and beyond, they can learn new easy recipes for a variety of cuisines, from authentic pasta making to mastering heart Indian curries. Even for the grandparents who don't cook, these beginner-friendly classes welcome all ages and skill levels and guarantee and a fun, delicious time!
Help your grandparents capture the world through their very own lens! Photography courses are a fantastic way for them to explore their creative side while learning the art of taking captivating pictures. Whether they have a fancy DSLR camera or just a smartphone, these courses are designed to improve their photography skills and teach them the secrets of composition, lighting, and storytelling through images. Plus, they can document their family gatherings and holidays with stunning photographs to cherish for years to come! These make awesome gifts for grandparents who have everything.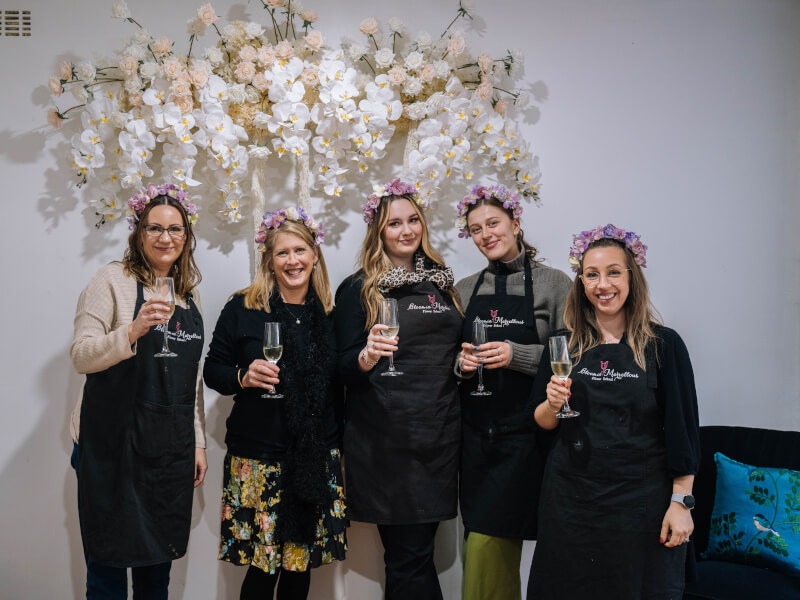 Searching for the best gift for grandparents? Bring out their inner florist with invigorating flower arranging workshops. These classes will teach them the art of creating stunning floral arrangements, from bouquets to centrepieces. They'll learn how to select the freshest blooms, arrange them beautifully, and care for their floral creations. Not only will they enjoy the process of working with flowers, but they'll also have the opportunity to brighten up their homes with their own handcrafted floral designs, adding a touch of natural beauty to their living spaces. These workshops are a delightful way for your grandparents to connect with nature and express their creativity in 2023. Opt for a flower crown class for your presents for grandma or try an Ikebana flower arrangement workshop for your Christmas presents for grandad.
Our hands-on workshops take place all over Australia every day of the week, from AM to PM, so your grandparents will always be able to find a local class that suits their schedules.
Plus, by attending one of our workshops, your grandma and/or grandpa will be supporting a local small business or artist and one dollar from every booking gets donated to Dementia Australia — spread that Christmas spirit!
Gift a unique experience
Pick a fun experience for them, or let them choose from our thousands of creative classes and kits.
Valid for 3 years.
card_giftcard Get a gift card