Is your loved one celebrating her first Mother's Day with her beloved pooch and you're hoping to surprise her with the best Mother's Day gifts in Sydney for dog mums? We're celebrating all mums in Australia - dog mums included! Surprise your loved one and celebrate the love for her pooch with an awesome Mother's Day gift in Sydney that she won't see coming! Rather than popping down to the local pet shop to buy something for the dog, celebrate Mum with a fun pet experience she'll treasure forever instead.
For many women, dogs are their children. While they might not be able to have their own kids, this doesn't mean they should have to miss out on Mother's Day. This year, show her how much she is loved by her nearest and dearest by treating her to a puppy-friendly present.
When a puppy comes into its new home, its mum and dad become its pack, and it will stay loyal to them forever. But of course, caring for a puppy can be tricky, especially when Mum needs to try and understand what her little furball needs when it's barking at her!
With so many dog products to purchase these days, why not celebrate the love between Mum and her pooch with a dog art experience she'll love? Discover various art classes and workshops where Mum can create her own pieces of art (using her dog as the subject) that she can keep forever. Let's help you explore plenty of gifts for her this Mother's Day in Sydney.
Why not start Mother's Day with the dog in tow at her favourite dog park. We recommend heading over to Sydney dog park in St Peters and grabbing a coffee at the park to watch her baby have fun frolicking with its friends. When the pooch has burnt off some energy, head to Mum's favourite café for breakfast with some special dog treats at the ready. Then, continue the day with the ultimate Mother's Day lunch with your friends or family.
1. Sew a dog bandana class for beginners
It's so easy to get carried away with the thousands of dog products that can be bought from the shops these days. From bow ties, hair bows, jazzy harnesses, costumes and so much more, Mum could end up paying a small fortune. Instead, take Mum to a fun dog bandana making class in Sydney so she can learn to make her own unique dog accessories.
In this two-hour dog workshop in Sydney run by Sydney Creative in Redfern, mum will learn how to make her own bandanas for her furry friend. Even if she's never tried sewing before, mum will learn loads of tips and tricks for creating her own unique bandanas for her dog!
She'll be able to practice making the bandanas on some scrap material before putting her skills to use by using a beginners sewing machine. Learning how to use a sewing machine is a practical skill that could come in handy for fixing up clothing or other materials. She'll also learn how to assemble a printed pattern, discover how to use different tools for a cleaner finish, and she'll learn how to sew straight and curvy lines.
Our local expert teacher will help build her confidence using a sewing machine and inspire to create more unique custom made dog accessories and outfits when she gets home. Wait until she takes her fur baby to the dog park next time! And expect other dog pawrents to ask where she bought that cool bandana from...
2. Paint a watercolour dog
Does your dog mum need a creative outlet so that she can take a step back and unwind? We've got the perfect Mother's Day gift ideas in Sydney for dog mums! Book mum an online paint a watercolour dog class with Rebel Stepz. This 75min beginners watercolour painting class will teach mum how to paint her dog with gorgeous watercolours, so she'll be able to hang her masterpiece proudly at home!
Because it's a beginners watercolour class, mum won't need to worry about any artistic egos being present. In fact, the class will be full of like-minded pawrents like herself. What's more, she can take part in this online art class from the comfort of her own home. If you're unsure of how an online class actually works, it's actually really simple. We'll send out a beautiful DIY craft box, packed lovingly by local artists and makers. Mum will receive the DIY watercolour kit before the class begins so she can get set up anywhere she likes, like on the dining table, the lounge or even the balcony. She'll need to log on via Zoom to meet the watercolour artist (and other like-minded dog mums) to start the class together.
This is a fantastic Mother's Day present for dog mums all over Australia. Because it's an online class, mums can take part in it no matter where she's located in the country. It's a win all around!
3. Draw your dog class in Sydney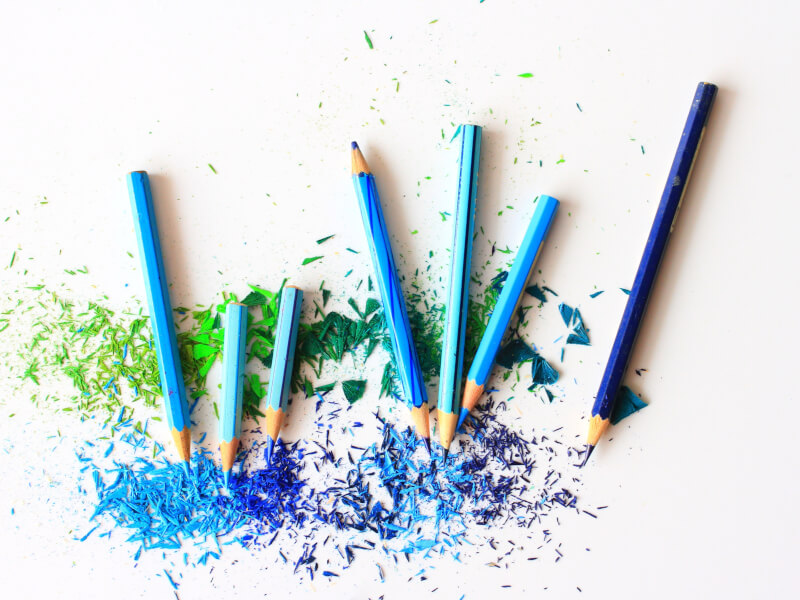 Dog lover and expert artist, Sally Conwell, runs a fun dog drawing class in Redfern. This is an excellent opportunity for all mums to meet other dog lovers and connect over their love for their fur babies. If mum has ever wanted a portrait of her dog to hang proudly at home, she's now in luck! In this beginner's drawing class, mum will learn how to draw and measure perspective whilst building the skills to continue her drawing techniques at home.
No one knows her fur baby like she does, so she'll be able to capture her dog's personality on paper while learning how to create depth in her drawing using shading, line and composition. She'll be able to ask loads of questions and make the most out of the class while learning a brand new skill. Drawing can be a meditative process for many people and can help them to slow down and relax while doing things they love.
You never know, this Mother's Day gift idea for dog mums could help Mum start a new hobby and creative outlet!
Although these are just a couple of present ideas for dog owners, we hope to inspire you to remember that dog mums shouldn't be forgotten about for Mother's Day 2021.
Sewing and Embroidery workshops in Sydney