There's no better way to say "I love you" than with these fragrant, flower-filled gifts for Mum! From DIY bouquets to floral wreaths, surprise her with flower arranging classes this Mother's Day 2023. It's sure to be a relaxing experience she'll adore.
Mums love flower arrangements, but did you know she could make a pretty impressive version herself? That's right, by heading along to one of your local florists you and Mum could both learn how to arrange flowers keeping in mind basic design principles and selecting your favourite blooms to showcase. It doesn't get much more personal and unique than that! The best part? She'll feel empowered to continue crafting her own beautiful bunch of florals all year round!
Not yet convinced? Read on to learn more about flower arranging and why you should consider it for all your experience gift needs this Mother's Day.
What is a flower arranging class?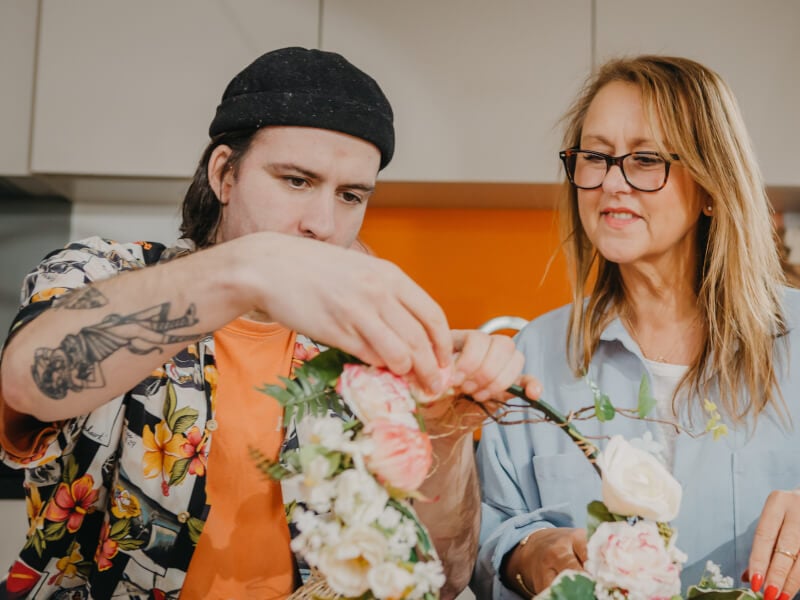 When it comes to truly spoiling (and surprising) your mum with the perfect present for Mother's Day, consider treating her to an experience gift, like a fun and fresh flower arranging class! Meditative, relaxing and perfect for beginners, a flower arranging class will take her mind off her day-to-day commitments and help to promote feelings of calm, contentedness and clarity. Plus, our flower arranging gift experiences are the perfect way for your mum to express her unique style and creativity!
If she's in need of some 'me' time, let her go alone for a more meditative experience. Alternatively, tag along for some memorable family moments and soak up some quality time with the most important woman in your life.
What's the best flower arranging class?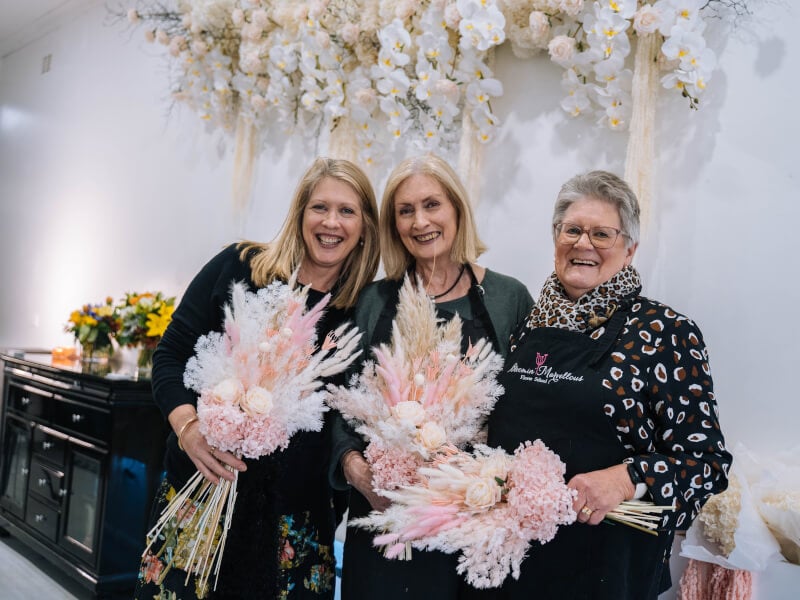 Truly treating your favourite lady to the perfect gifts for Mum is all about finding a gift that communicates your gratitude, love and affection, so be sure to consider what the best flower arranging gift would be for her individual taste: Oriental, Western or modern. Oriental flower arranging places the emphasis on lines and shape, while Western floral arrangements tend to prioritise colour-matching and balance.
Not sure what your mum would love more? Modern flower arranging classes have infinite possibilities, so she can create colourful and beautiful arrangements that make her smile! There are no rules in these classes, so get your mum's creativity running wild with one of these hands-on workshops!
What do you learn in a flower arranging class?
Whether you're based in Sydney, Melbourne, Perth or somewhere else altogether, our flower arranging classes are the perfect way for your mum to pick up insider tips from some of the best florists in Australia! She'll discover how to source and style beautiful bouquets and create DIY floral table arrangements for her next dinner party, afternoon tea or special event. With the help of our passionate teachers, your mum will discover how to harness the power of colour, shape and different compositions to make bold statements and beautiful bouquets to suit every occasion. Our short floristry courses are great for beginners and present the perfect chance to incorporate a bit of mindfulness into Mum's day.
To create Mother's Day memories that will last a lifetime, treat your mum to a surprise flower arranging class – and book yourself a spot, too! Not only will you walk away with your own unique creations, but you'll enjoy some magical moments together, create long-lasting memories, and of course, end the day with some impressive new skills in the delicate art of floristry!
What are the benefits of arranging flowers?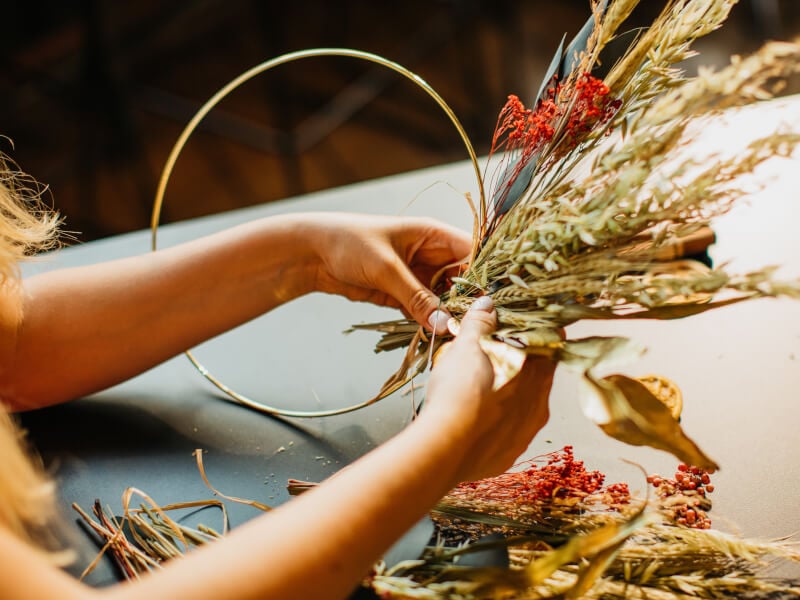 It turns out that not only looking at flowers increases our mood, but arranging them for ourselves can also lift our spirits! Flower arranging has been proven to reduce stress, foster creativity and promote connectedness, so not only will you be gifting Mum a hands-on session where she can learn a new skill, but also encouraging her to take some much-needed time out.
Mother's Day is a great time of year to switch off for a few hours and simply unwind while playing with flowers! Whether you're searching for the perfect Mother's Day gift ideas, or you simply want to show her you love and appreciate her, spoiling your mum with a flower arranging gift experience is one of the best gifts she could receive.
And of course, if you're not sure what Mum will like, consider spoiling her with one of our generous gift cards and let her choose the class she'll enjoy the most. Here's to a happy Mum!
Attend this
Floristry
workshop yourself:
Ikebana Flower Arranging Class
Gift a unique experience
Pick a fun experience for them, or let them choose from our thousands of creative classes and kits.
Valid for 3 years.
card_giftcard Get a gift card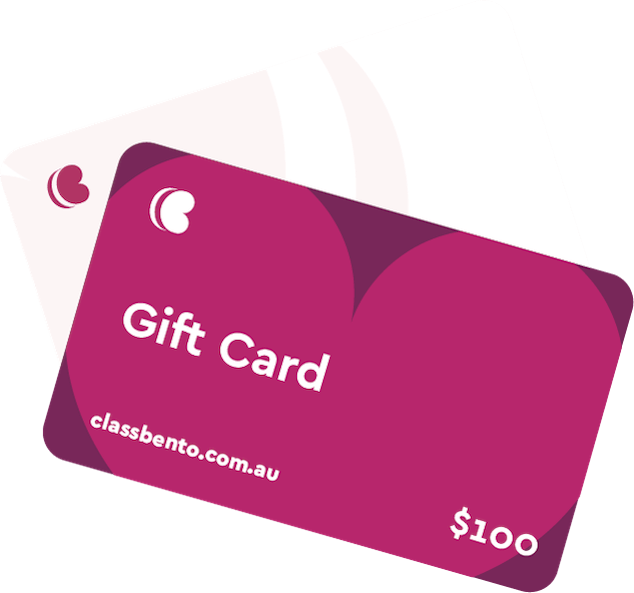 Floristry workshops in Sydney